Spanish Honors Society begins pen pal program to the Dominican Republic
Beginning second semester, members of Spanish Honors Society began writing to high school orphans in the Dominican Republic.
Wanting new ways to practice spanish skills and learn about a new culture, Spanish teacher Heather Martens said that the idea of writing pen pal letters to orphans in the Dominican Republic came through junior Brynn Grosididier.
"Brynn brought up the idea," Martens said. "She was like 'Hey, my uncle works for the Royals' and through him, they go to the Dominican Republic and do service with the orphanages.' She was like 'It'd be really cool if we could do a writing pen pal thing' and that idea started."
Grosididier said that her uncle, Jeff Diskin, is responsible for distributing the letters to the orphanage, "Casa Amor" every couple of weeks. Diskin said he works for The Royals, more prominently in their program providing section.
Diksin said that he loves delivering the letters to the orphans because to them, the letters are extremely meaningful.
"It's more than just a pen pal," Diskin said. [It's a] relationship. That gives more than anything, it's just individual attention. That's one thing that the pen pal letters provided; it was a certain way of getting one-on-one individual attention."
Diskin said he travels to the Dominican Republic around six times every year, and he has been delivering the letters since second semester, when the idea of pen pals began. He said that the orphans write back quickly and arrive back to SHS students in around three weeks time.
With many members wanting to participate in the pen pals, Martens said that three to four members would write to one orphan. Due to the poverty of the country and orphans, Martens advised students to be "sensitive" on how their letters were worded.
"We've followed [to] keep it really simple," Martens said. We're thinking when they respond, if the young person wants to share about a family or a sibling, it would be okay then to respond about things like that. But we are not going to initiate."
Writing to a country that is impoverished, Grosisdidier said that writing to the orphans makes them happier, especially during COVID-19.
"In the Dominican, they don't really have a lot of outside communications. I think it's important that we get to communicate with them because anytime you get a letter, it kind of brightens your day, no matter who it's from. So I think that it'll be good for them, since they're trying to learn English as well. It'll be good for [the orphans] to work on their English and it will be good for us to work on our Spanish skills."
With the success of the program, Martens said that she plans to continue pen pals in the future
"We are planning on this going on for a long time," Martens said. "Because [the orphans] are paired with juniors and seniors, the seniors will go off to college. But the juniors will be able to go on and bring on new kids in the next year. So when they become seniors, we'll have a new group of juniors pop on and there'll be some consistency."
Leave a Comment
About the Contributors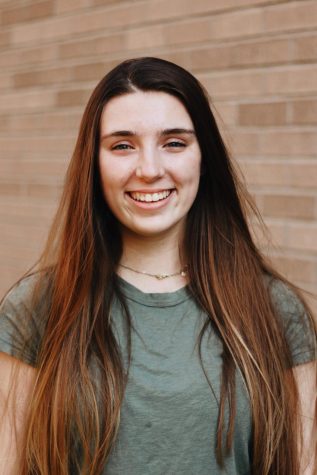 Maddie Oliver, Chief Writer
Maddie Oliver is a senior and Chief Writer for "The Express." Outside of Newspaper, you can find Maddie hanging out with friends, sipping on coffee, and playing with her dog, Romeo. Maddie's favorite TV show is "Black Mirror" and she enjoys watching scary movies. This year, Maddie hopes to improve herself and other staff members writing capabilities and watch her journalism skills flourish.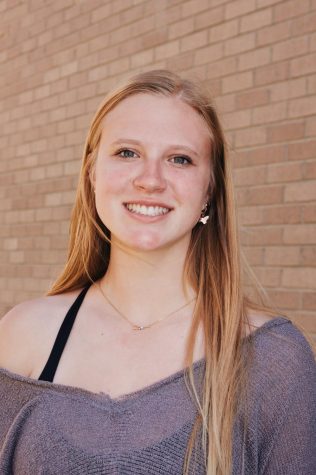 Lauren Kline, Photographer
Lauren Kline is a senior and a second year photographer on staff. This is her fourth year on the golf team, where she is a co-captain. She loves watching "Gossip Girl" and "The Bachelor." Lauren plans on going to Northern Arizona University. She also loves hanging out with friends and traveling. Lauren is so excited for the year and to capture it for "The Express!"