Benefiting from credit
Orchestra teacher Mike Arbucci owns more than 20 credit cards, allowing him and his wife to earn travel points and miles. Because of this, they have gone on many trips for little to no cost. Arbucci explains how the process and experience of maintaining his credit cards.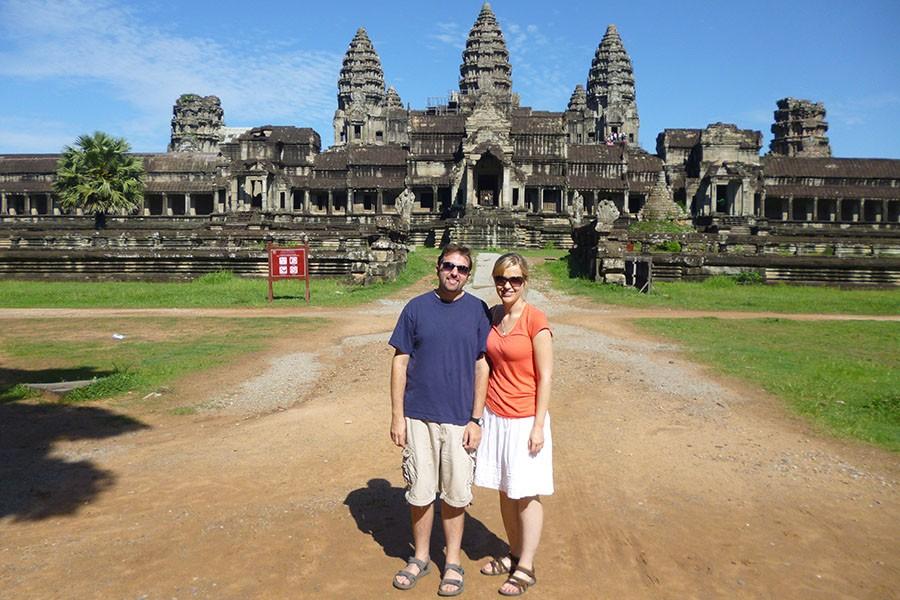 Australia, Thailand, Cambodia, Italy, France, Japan, Korea – these are all destination orchestra teacher Mike Arbucci has vacationed to, all with little to no expenses.
Arbucci's cost-effective traveling is attributed to his usage of credit cards in a way that earns him rewards – specifically, travel points and miles.
Arbucci said he got started with credit cards when he was a college student after his friend, an employee of Citi cards, encouraged him to sign up for a credit card.
"I had no idea what I was doing, honestly, when I got my first credit card," Arbucci said. "When I read all the information that came with it, I realized that this is a horrible, horrible thing because you could end up paying a heck of a lot more for your purchases if you don't pay your balance off in full."
For those first starting out with credit cards, however, Libby Ludwig, a financial services specialist for credit counseling company Apprisen, recommends signing up for one credit card, whether it is from a local bank or from a company like Capital One or Discover. However, she said it is important to not get carried away when signing up for credit cards.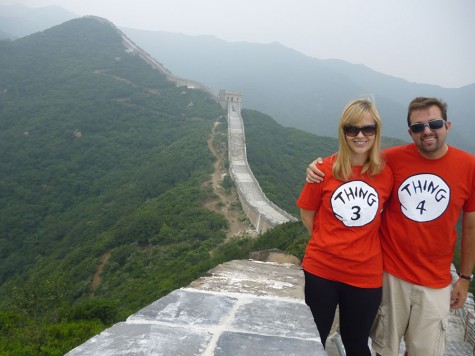 "It's much better to  have one little credit card and manage it well," Ludwig said. "Not having credit is a small problem, but having a lot of credit cards and paying them late all the time is guiding you down a path to having problems."
Although Arbucci was weary about credit cards at first, he strategized to maximize his ownership of credit cards and got more into credit cards seven years ago. He said he first started using credit cards for travel   after paying for an expensive trip to Hawaii, hoping to find more cost-effective ways to travel
This summer, Arbucci said he and his wife are going to Vietnam, Jamaica and the Maldives. In order to use credit cards for traveling purposes, he said he owns at least 20 credit cards and has to sign up for new cards frequently and earn the sign-up bonuses associated with each credit card.
"For example, I signed up for a credit card a couple months ago that came with 50,000 American Airlines miles after I opened the account and spent $2,000 on the card," Arbucci said. "I opened the card, put all of my purchases for the next couple months on the card and then earned the 50,000 miles."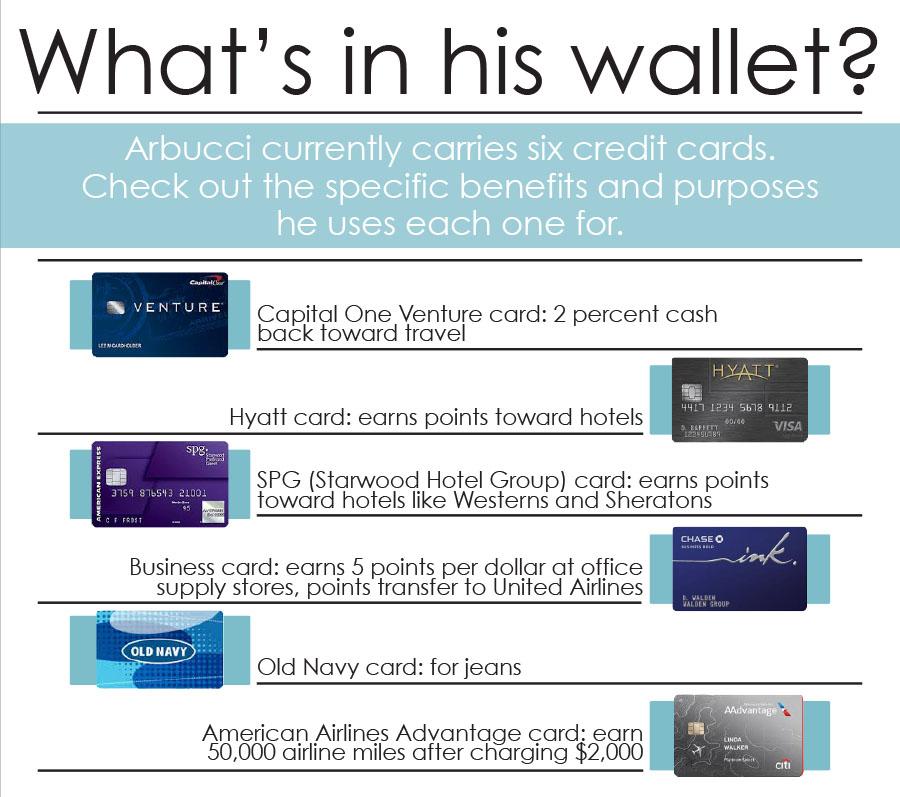 Olivia Baird
Arbucci said the best part about using credit cards for traveling purposes is the ability to travel to places all around the world for free or close to free.
"Some of [the flights] are even in business and first class, which are outlandishly expensive," Arbucci said. "But if you're trading in miles, it's just the cost of the miles."
Ludwig said conditions that accompany signing up for credit cards vary from card to card. Because of this, she recommends being cognizant of the expiration date of the points earned from the card, double checking the terms on the card and reading the fine print.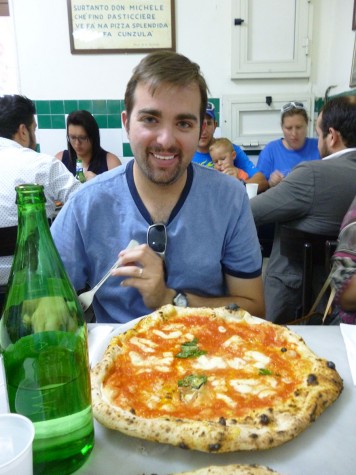 Ludwig also said that although there is not anything wrong with opening a credit card for the purpose of earning rewards, it is important to be cautious.
"If you leave a balance on the card each month – like if you had two thousand dollars on the card but you aren't able to pay off the two thousand, so you just pay the 50 dollar minimum over and over – what you're paying in interest far outweighs the benefits you would get from the few bonus points here and there," Ludwig said. "So if you're going to do it, make sure you are able to pay the card off more quickly than paying minimum payments, preferably paying it off in full."
In addition to earning points and miles for travel from his credit cards, Arbucci said they also come with additional benefits like free auto-assistance, free checked bags and lounge access at airports  as well as other sorts of perks.
Arbucci said when he and his wife started using credit cards for travel rewards, they would first figure out where they wanted to travel and which credit cards they would have to open in order to obtain enough points of miles to travel to that place.
Now, however, Arbucci said they maintain a constant flow of credit card applications, applying for a new couple of cards every six months. He said he and his wife cancel the cards later when they do not need them anymore.
"It's like stocking a bank account," Arbucci said. "We always want to have some extra points and miles in our bank account, so when we want to go on a trip, we can go."
To budget efficiently, Arbucci said he and his wife keep a spreadsheet they use every month to keep track of expenses and prevent overspending.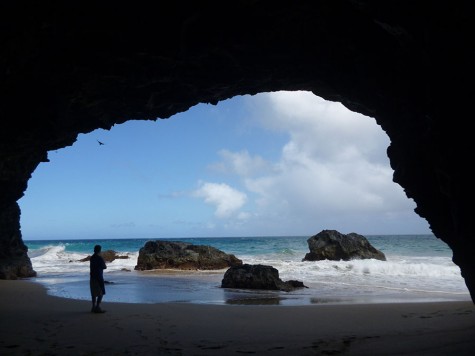 "My wife and I keep a budget to make sure we never, ever overspend because if you even overspend by a little bit, you outdo all of the rewards," Arbucci said. "It's a lot of fun to get a thirty thousand dollar first class plane ticket for free, but if that thirty thousand dollar first class plane ticket costs you thousands of dollars of interest on your credit card, then it wasn't a free ticket."
For Arbucci, the knowledge about credit and managing credit cards for travel comes from reading fine print and reading material from blogs like "The View from the Wing" and "One Mile at a Time," as well as online forums like flyertalk.com.
Arbucci said maintaining the amount of credit cards he has, in addition to a constant flow of traveling miles and points, takes a lot of diligence.
"My recommendation is to be very disciplined, because it can be a dangerous game," Arbucci said. "If you are one who pays off your bill and can afford to pay off your bill every single month, and if you can be diligent about that, then there are many rewards to reap."