Two shows, one school
Students and teachers share about the positives and negatives of having two musicals in a school year, one in December and one in February.
For the first time within the last ten years, Northwest is putting on two musicals, occurring around the same time of year. In past years, the theater department has only produced one musical per year. However, this school year there will be a school-wide musical,"Freaky Friday," along with a class-specific show, "Bright Star." 
The school-wide show, "Freaky Friday" is open to all students, and will be performed on February 3, 4 and 5 of 2022. 
Meanwhile, the Repertory Theater and Chambers Choir classes, both of which occur during seventh hour, made the decision to combine curriculums for the semester and produce "Bright Star," which will be performed this Saturday, December 18.
Northwest's recently appointed theater teacher, Sydney Kohart, is directing the two shows, along with the help of choir teacher Beth Richey-Sullivan. Kohart explained her desire to organize two different shows.
"Freaky Friday is very modern and a pop-score, whereas 'Bright Star' is bluegrass," Kohart said. "[The shows are] two very cool and contrasting opportunities for our performers."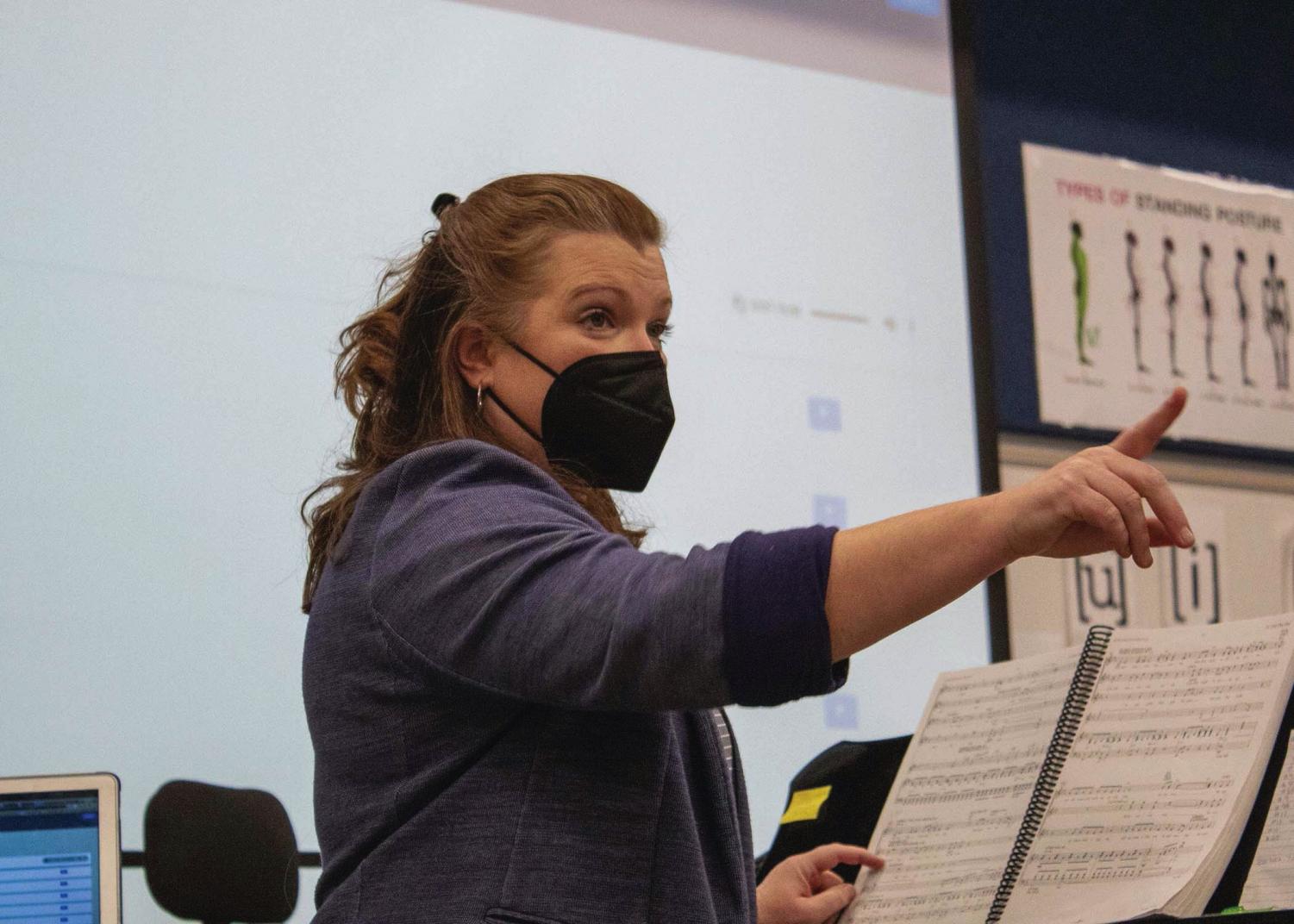 Because both Repertory Theater and Chambers take place during seventh hour, Kohart said students had a hard time deciding which class they will take. Richey, who is co-directing "Bright Star" added to this, explaining how the schedule creates such a conflict. 
"We had a lot of [students] who would also like to be in both classes. A lot of seniors were really bummed that they couldn't take their theater and their music classes that they love," Richey said. 
Junior Teayom Karimpourian is a part of both shows, as an ensemble member in "Bright Star" and stage manager for "Freaky Friday." She explained how two simultaneous shows can cause conflict. 
"Sometimes you have to sacrifice one [show] for the other. There may be some days where I have to put more time into one than the other," Karimpourian said.
Senior Maya Welde, who has main roles in both productions, agreed with Karimpourian. 
"It's a lot of work outside of school. There is a lot of time commitment as far as extracurriculars go- a lot of line memorization and learning songs," Welde said. 
Additionally, Richey explained how two shows can affect the performance of the students. 
"It's a lot of singing, so I think some of our kids are getting vocally tired throughout the day," Richey said. "And it's a lot for Mrs. Kohart and I to keep a good rehearsal schedule going." 
One way Kohart said the shows will be manageable for both the students and directors, is that the rehearsals for "Bright Star" and "Freaky Friday" take place at different times.
 "Everything [for "Bright Star"] happens in class, so it does require a lot of outside work on my part to plan what we're doing in class each day. But the rehearsals are all [during] the course," Kohart said.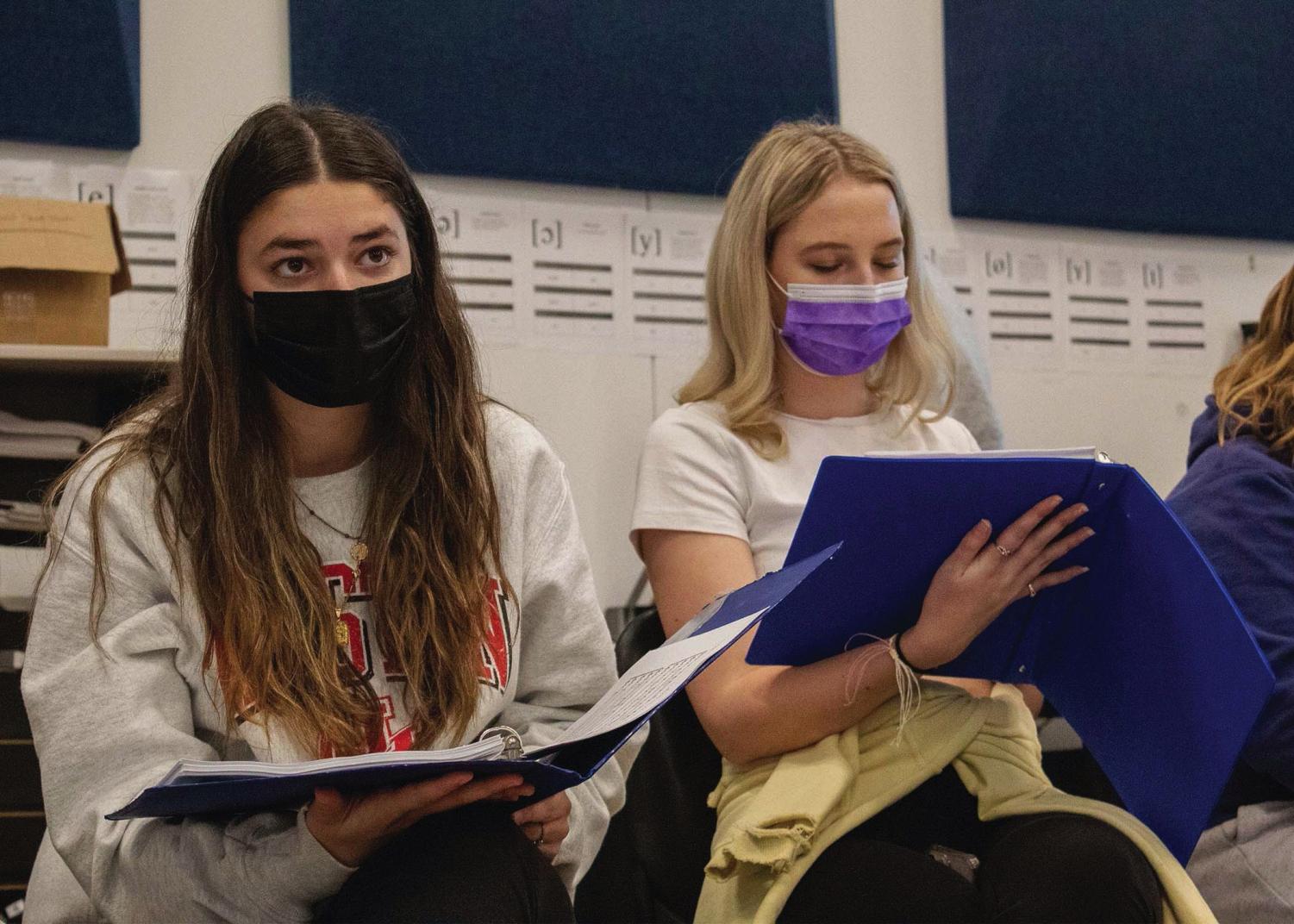 In addition, Kohart said the performance dates for the musicals are months apart, allowing the students in both productions to prioritize what they practice.
While two shows may be a big undertaking, Welde said she has had a positive outlook on the experience. 
 "One [positive is] versatility. You get to try different styles of acting, singing and dancing," Welde said. "And you're with a different community of people for each show, so it's fun to get to know more theater-loving people that way." 
Karimpourian agreed, saying two shows allow students to try a variety of roles and responsibilities. 
"You get to do two different shows with different people. People who are doing crew in one [show] and cast in the other get a good mix of both worlds," Karimpourian said.
Though two musicals in a school year is not a common venture at Northwest, both students and directors said they believe in the potential this has for becoming a tradition. Welde shared the importance of implementing two musicals into the theater program and why it is worth continuing in the future. 
"It's a great opportunity for students who want to be involved in musical theater, but don't have the time outside of school," Welde said. "So allowing us to practice a musical inside and in class together is a great way to get more people involved in theater."