"Creed Ⅲ" proves there is no enemy like the past
The third installment of "Creed" is certainly a must see movie of 2023.
Michael B. Jordan has once again proven the "Rocky" franchise will live on as a success with his new movie "Creed Ⅲ." The new feature already stands at an impressive 87 percent on Rotten Tomatoes, currently out-performing its prequel "Creed Ⅱ," by four percent. Michael B. Jordan also played his hand at directing this film and did not disappoint.
Fans may enjoy the installments of "Creed" for their recurring themes of determination and inspiration. Adonis Creed has spent the previous two films building a name for himself. He showed the whole world he was worthy of his name. 
Now, "Damian," new heavy-weight champion of the world, played by Jonathan Majors, has threatened to take that glory away from Creed. He publicly called him a phony and a fraud. Damian and Creed grew up together,  once considering themselves brothers. 
Majors' portrayal of Damian is so wonderful that despite his being a threat to Creed and everything he has built throughout the series, the character is still played in a way where I could not help but feel sorry for him. Damian had spent 18 years in prison for defending Creed in a fight when they were young boys, and was therefore never able to live out his dreams of becoming a professional boxer. 
Majors' choice of facial expressions, along with line delivery and Jordan's direction created a character that was so complex, it was hard to fully root for Creed in their fight. His performance was outstanding, and it was a great touch to incorporate the heavy background and history of the antagonist into the story. 
This franchise is heavily focused on familial ties and puts a heavy emphasis on family above all else. That is why this movie creates a new twist in the norm. Damian is essentially family to Creed, and now they're opponents. The two roomed together in a boys' home for several years; they endured abuse together. Even through their public anger and resentment in the media leading up to their match, their underlying pain is evident. They do not want to fight each other, but they both believe they need to prove they are the best in the world. 
Rocky Balboa does not make any appearances in this installment of  "Creed," taking the emphasis of the film off of Creed's training. Although it would have been nice to see Rocky briefly, the movie is not lacking without his presence. In the previous two films, becoming fight ready was a major component of overall screen time. Here, the movie is much more plot heavy, with problems going on within Creed's home and with his mother's health. "Creed Ⅲ" reveals more of who he is as a man outside of the ring.
The climatic final fight between Damian and Creed makes the movie worth seeing on its own. The fight is shot in such a way that no cinematography in any installment of the "Rocky" franchise can compare. The shots project the punches in a way the audience can see what the fighters are thinking. The slow motion, flashbacks, lighting and the in-and-out presence of the arena makes for an exhilarating match.  The acting, directing, writing, soundtrack and even wardrobe have all stayed on par or gone even farther above the expectations of the previous installments. Overall, "Creed Ⅲ" is absolutely a must see movie of 2023.
View Comments(1)
About the Contributors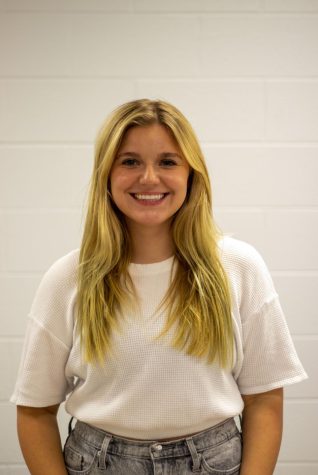 Ashley Adams, Copy Editor
Ashley Adams is a senior and the Copy Editor for "The Express." This is her second year on staff. Ashley is also a member of NHS, NEHS, NSHS, Kay Club, Student Government, Quill & Scroll and FCCLA. Outside of school, she enjoys spending time with her family and friends. This year she is looking forward to creating exciting stories with her fellow staff members for the BVNW student body to enjoy.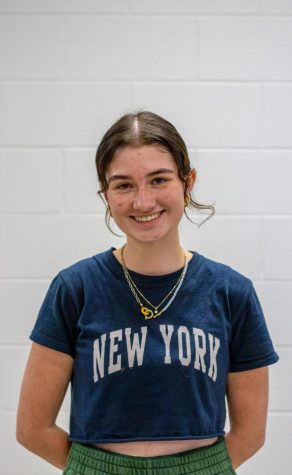 Liz LaHood, Online Editor
Liz LaHood is a senior and the Online Editor of "The Express" and BVNWnews. This is her second year in the Online Editor position and third year on staff, previously serving as a writer. Outside of newspaper, Liz is a member of the NAHS Board, in addition to being involved in NHS, Quill & Scroll and MUSE. In her free time, she enjoys listening to music, reading, spending time with friends and watching movies, her favorites including "Alice in Wonderland" and "The Batman." Liz is thrilled to return to the role of Online Editor and hopes to further elevate the high quality work put out by the staff.