"Top Gun: Maverick" – Inspiration or letdown?
"Top Gun: Maverick" was released this past month, successfully bringing back the same magic from the original movie despite being released 36 years later. 
When I think of classic 80s films, one of the first movies that comes to mind is "Top Gun," starring Tom Cruise as Naval aviator Pete "Maverick" Mitchell. For some, "Top Gun" brought light to the intense internal and external battles experienced by U.S. Navy fighter pilots. However, the movie also encapsulates the utter essence of the 80s, featuring classic hits such as "Danger Zone" by Kenny Loggins and Berlin's "Take My Breath Away." 
"Top Gun: Maverick" featured "Danger Zone" as well, however "Take My Breath Away" was replaced by Lady Gaga's "Hold My Hand". 
The new love theme wasn't the only change between the first "Top Gun" movie and the second. The original film co-starred Kelly McGillis as love interest Charlotte "Charlie" Blackwood, but "Maverick" introduces Cruise's new love interest, Penny Benjamin, played by Jenny Connelly. Although Benjamin is mentioned in the original film, the character does not make an appearance until the sequel.
In "Top Gun," Maverick's best friend and fellow aviator is a radar intercept officer (RIO) named Nick "Goose" Bradshaw.  Their friendship continues to grow as they navigate flying together at Top Gun. However, later in the movie, Goose dies due to a flight complication. His death is ruled an accident and Maverick is cleared of any blame, but it heavily impacts Maverick in "Top Gun" and its sequel, which stars Goose's son and Naval aviator Bradley Bradshaw, nicknamed "Rooster." 
In the recent film, Maverick's grief is displayed in multiple scenes, and the tension between him and Goose's son is palpable. Since his friend's death, Maverick has attempted to become a father figure for Rooster, yet he wants nothing to do with Maverick and sees him as a reminder of his father's death. I thought it was interesting how Maverick's internal struggle with leaving behind a positive legacy for Goose was portrayed in the film. When Maverick was young, his father disappeared during the Vietnam War and was presumed dead. Therefore, Maverick refuses to see Rooster go through the same loss and confusion he went through. Despite this, due to the loss of Goose's real father, Rooster is still at odds with Maverick and their rocky relationship is evident in the movie. 
One of the main reasons "Top Gun" was so successful when it was produced in the 80s was because it brought to life American patriotism. From the life-like depictions of Naval air combat, to the use of real F-14 jets, "Top Gun" provided further insight into what it was like to serve in and be a part of the Navy. 
The iconic reputation of the original film left pretty big shoes for "Top Gun: Maverick" to fill. Despite this, I think "Maverick" managed to fill those shoes, and did so incredibly well. The sequel managed to bring renewed life to the nostalgic and classic feel of the 80s, 36 years after the original's debut. The action, commentary and witty comebacks are what makes "Top Gun" itself. The producers did an amazing job of keeping the characters true to themselves, and not straying from the original picture. 
For me, the film is a beacon of hope because the movie highlighted the very best parts of American patriotism and friendship. "Top Gun: Maverick" shows how one can survive even the biggest trials and tribulations with the support of true friends.
Today, much of what we see in the world is the result of division and hate. However, "Top Gun" depicts the same unity this nation was founded on. The "Top Gun" story serves as a message to the public to stay unified and connected. After all, at the end of the day we're all Americans.
View Comments(1)
About the Contributors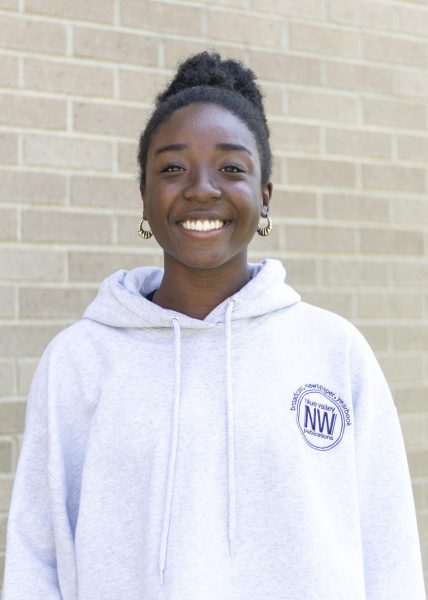 Saraphina Wambi, Writer
Saraphina Wambi is a senior and a writer for "The Express" as well as the host of the "BVNWspeaks" podcast.  This is her second year on staff and outside of newspaper, Saraphina is student body President, BSU President, Model UN President, SNHS president, Gold Out KC (NW chapter) founder and president, and involved in girl's tennis, HOSA, Mental Health Board, BVNW Ambassadors, NHS, Quill and Scroll, Chamber Symphony, Tri-M, and Medical Club. In her free time she likes to hang out with her friends, read, and play tennis. She is extremely grateful for the opportunity to write for "The Express" and cannot wait to see what is in store for the year!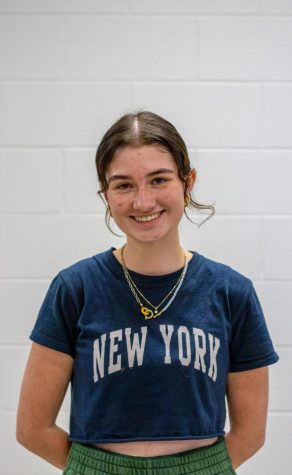 Liz LaHood, Online Editor
Liz LaHood is a senior and the Online Editor of "The Express" and BVNWnews. This is her second year in the Online Editor position and third year on staff, previously serving as a writer. Outside of newspaper, Liz is a member of the NAHS Board, in addition to being involved in NHS, Quill & Scroll and MUSE. In her free time, she enjoys listening to music, reading, spending time with friends and watching movies, her favorites including "Alice in Wonderland" and "The Batman." Liz is thrilled to return to the role of Online Editor and hopes to further elevate the high quality work put out by the staff.