It's time to determine the best cookie in town
There are a wide variety of cookie locations around us, all of which offer their own unique touch. But, only one can be the best.
The top three locations that come to mind when craving a cookie are Crumbl, Blue Chip and Cookies by Design. Each location has their own unique sugar cookie to offer. Each is delicious, but one outshines them all. 
    At the beginning of the mission to find the best cookie joint in town, a scale was made. Each cookie was put to the test. They were ranked in three categories: appearance, quality and taste.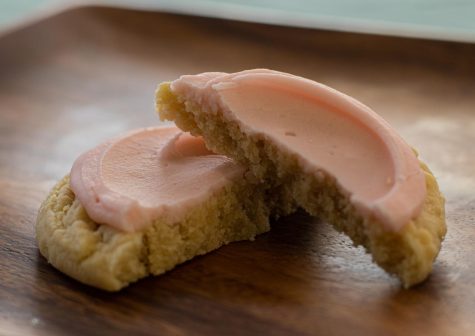 The first stop was Crumbl Cookies, located at 6780 W 135th St. Crumbl has an interesting take on cookies that only copycats can say they share. Every week, Crumbl rotates their flavors. Only two of their cookies remain fairly consistent on the weekly menu, which are Milk Chocolate Chip and Classic Pink Sugar. For this test, the Classic Pink Sugar was selected. 
For the look of this treat, it was roughly the size of a human's face. But, it came in a pretty baby pink box, with frosting that matched the packaging. The appearance was marvelous. On a scale of one to ten, the appearance was a solid eight.  
Next up, the quality. This sugar cookie rang up to be just over four dollars. For some, this
may sound a tad pricey. But, the cookie was very large, very dense and appeared to be made with care. With all things considered, the price was a fairly accurate depiction of the cookie. The quality ranked up to be a nine. 
    Finally, what we've all been waiting for, the taste. The Classic Sugar Cookie was very sweet with a faint taste of almond in the frosting. The chilled component of it really enriched the flavor, but unfortunately it was too sweet. This places the cookie at a seven on the taste scale.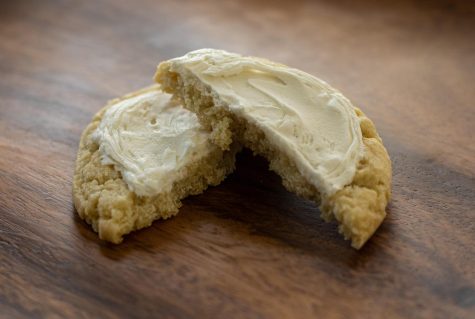 Next up on the cookie tour is Blue Chip, which can be found at 5045 W 117th St. Blue Chip Cookies offers a vast range of treats, with cookies, ice cream, dog treats and much more. The location in Leawood even has an area for seating, whereas the other cookie locations reviewed do not. 
    Their cookie up to bat is their sugar cookie featuring buttercream frosting. This cookie was a standard size, yellowish cookie with vanilla frosting. It was not the most beautiful cookie, but it looked homemade, which was sort of cute. The appearance of this cookie was a six. 
    The quality of their cookies though, is great! This cookie came in a little bag. It rang up to be just around two dollars. This seemed to be the perfect price. The sugar cookie was thick and had the perfect ratio of cookie to frosting. Its quality was an eight.
    Don't let its homemade looks deceive you, this cookie was delicious and certainly bakery quality. The buttercream frosting was very light and the perfect amount of sweetness. The taste of this cookie was an eight and a half.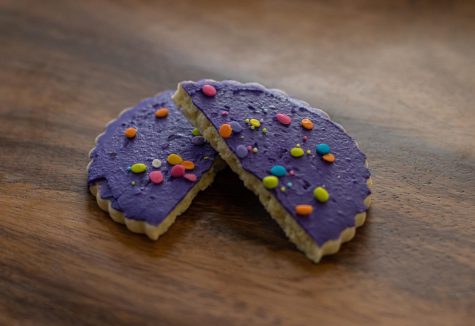 The final stop on the cookie tour is Cookies by Design at 7106 W 119th St. This spot is more of a decorative, celebratory location. They have many regular cookies, but even more decorated cookies for sports, holidays and seasons. 
    From here, a sugar cookie that was decorated with vibrant purple frosting and colorful sprinkles was chosen. It was round with ridges along the border, and totally adorable. This stacked up their appearance rating to a nine. 
    Their quality was fair. It was just under two dollars. This cookie was relatively thin compared to the other spots that were visited. But, the quality of the design itself was very cute. So, this puts Cookies By Design at a seven on the quality scale. 
    On the final taste test, they scored a six and a half. These cookies are absolutely fantastic for parties and events, but their flavor is very regular. There are not any "wow" factors about them. 
    Overall, Crumbl had some pretty high scores in terms of quality and presentation. But, when it comes to cookies, only one thing really matters – the taste. In this category, Blue Chip had the best cookies. Their subtle buttercream frosting and airy dough makes them home to the best sugar cookie around.  
Leave a Comment
About the Contributors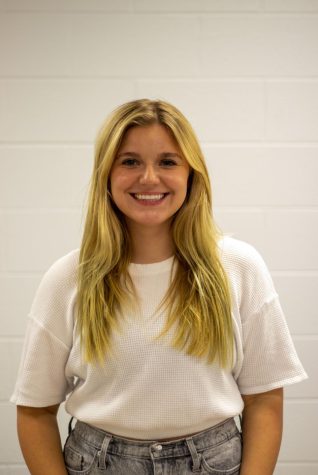 Ashley Adams, Copy Editor
Ashley Adams is a senior and the Copy Editor for "The Express." This is her second year on staff. Ashley is also a member of NHS, NEHS, NSHS, Kay Club, Student Government, Quill & Scroll and FCCLA. Outside of school, she enjoys spending time with her family and friends. This year she is looking forward to creating exciting stories with her fellow staff members for the BVNW student body to enjoy.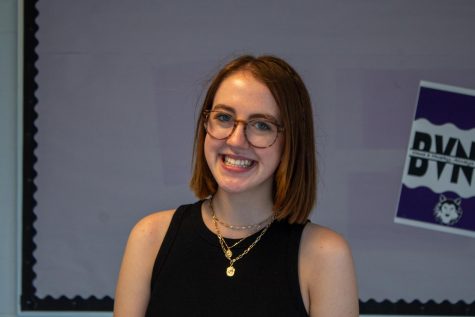 Laura Benteman, Photographer
Laura Benteman is a senior and a photographer for "The Express." Outside of newspaper she is also a photographer for the yearbook, "BVNW Horizon," the communications manager and photographer for BVNW Theatre and is a part of NHS and Rise. She works as a nanny and loves to volunteer with her church. In her free time she can be seen hanging out with friends, listening to music, babysitting, thrifting, caring for her numerous plants and of course taking photos. This year Laura hopes to improve her photography skills and further develop her photography style.