Cherishing creativity
Art, in all its forms, is celebrated during National Art Month.
As December is national art month, the intricacy and beauty of art is recognized nation-wide. The Nerman, Prairiefire, Nelson Atkins, Kansas City Artists Coalition — these are all names of local museums and art galleries in the Kansas City area. Art has a presence in our local community, with some artists coming from BVNW. Ceramics and painting teacher Chris LaValley is currently showing her work at two local galleries.
"I have a piece at the Kansas City Artists Coalition right now that's a group show. I also have a show of just my work that's [at a gallery] over at 110th and Nall called Serendipity Labs," LaValley said. "I've shown at different places around Kansas City."
As recognition is a large part of any creative field, LaValley said it is important that we have a national month specifically for art.
The fact that there is [a national art month]  is really cool because I think a lot of other things get acknowledgement, but you don't see the arts getting as much acknowledgement," LaValley said. "You don't see that for student artists being announced for any awards they've won." 
Going further in-depth with the pieces she is showing at Serendipity Labs, LaValley said it is a local office space which showcases artwork.
"They had a bunch of wall space in there. They needed somebody who had 30 pieces of art very quickly because the artist they were going to show backed out last minute," LaValley said.  "[My work is a] variety. There's some paintings on canvas, some paintings I did over COVID that are more abstract. There's some watercolor landscapes."
One of LaValley's students, senior Lily Steinbrink, said her favorite art piece she created was just last year, and consists of charcoal.
"I call it Bodhisattva because it was this wolf that was coming out of this lotus flower and it kind of symbolizes enlightenment and coming back," Steinbrink said.
Blue Valley Northwest alum Lula Edwards is a junior at the Kansas City Art Institute. Similar to Steinbrink, Edwards said she took many art classes at BVNW and admired LaValley's artwork and teaching style. Edwards said her favorite piece of art out of her own creations is a video documentation titled "Evidence of Existence." 
"Basically, [I'm] doing an improv dance on charcoal to see how my body reacts with sound without a script or anything," Edwards said. 
For Edwards, LaValley was the teacher who guided her in her art studies. She said she determined she wanted to pursue art during her late junior/early senior year at BVNW.
"Chris LaValley [helped me]. She teaches painting and ceramics there. She's the one who really took me under her wing and allowed me to see what art can be," Edwards said.
In response to Edwards, LaValley said she appreciates staying in touch and being able to help her along her artistic journey.
"I [still talk] to Lula a lot, so I'm glad to hear her say that. I could see she wasn't sure what to do and was struggling, so I think I just kind of encouraged her with her artwork. I think that helped her to submit an application to the art institute to see what would happen," LaValley said.
Inspiration can play a key role in an artist's creation. Artists can use their surroundings, feelings, traditions or experiences in their work. 
"I have an amazing family who does amazing things. They inspire me to work really hard. I have a great partner who is helping me pursue my Native heritage, so my culture inspires me a lot," Edwards said.
Similarly, Steinbrink said she finds inspiration in what people around her create. An artistic community surrounding an artist can help them find their creativity. 
"I do love the BVNW art teachers and art department…[and] seeing what other people make is really inspiring," Steinbrink said. 
With that artistic passion, LaValley added students have great opportunities close-by for them to get involved with and showcase their talents.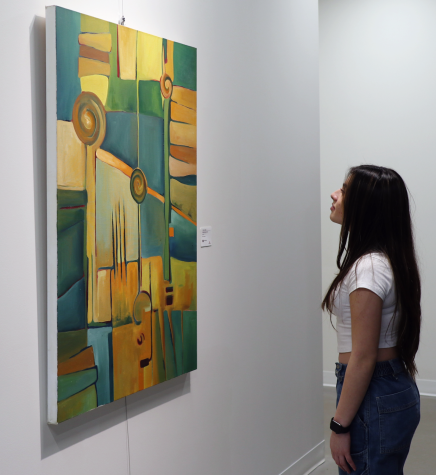 "[Overland Park has] big galleries, [and] we have [an event when galleries showcase artists called] First Friday, [and] all the smaller galleries open up. We have monthly shows, so those are all places," LaValley said. "And I've had current and former students who've submitted to The Jones Gallery downtown that's very supportive of new artists."
When an artist is working on a piece, LaValley mentioned she wished people recognized the work and intensive process creating art entails.
"That person that you think is drawing so well has practiced a lot. They don't just sit one day; they've worked really hard," LaValley said. "Even if you're not going to pursue art, I think just taking a class and realizing that, 'Hey, this is not as easy as it looks. This takes time and practice to make something successful.'I think [the process of art is] gaining appreciation."
When starting a new art piece, Steinbrink said she tries to have a grasp on the outcome of the piece, but works not to box herself in.
"Sometimes, if you think of something that you want to do, you get stuck in it. And so I've been trying to expand outside of my base idea and just really go at it and see what looks good and what doesn't in that moment," Steinbrink said.
Acknowledging the benefits of living in the Kansas City area as an artist, Edwards mentioned potential paths that can come from being in the local art community. 
"[Kansas City] is, honestly, probably the most economically friendly place artists can be," Edwards said. "There's a lot of small artists here that then move on [to] get some better connections to bigger cities."
To recognize and fully embrace finished art pieces, LaValley encourages everyone to visit their local museums.
"You actually go see [artwork] in a space and it's like, 'Woah! This is really big!' And you can see the texture and all the colors where they kind of painted and overlapped in areas," LaValley said.
But to fully appreciate the creativity in museums and galleries, LaValley said she hopes every student will take an art class first.
"If anything, I would encourage everyone to take an art class. Even if your schedule is full of AP and Pre-Calc, and all these other classes, find a space even if it's not here at school, find a space where you can do something creative," LaValley said.
Along with LaValley, Steinbrink mentioned everyone should create art, as the process can be broad and simple.
"Even just like a coloring book or something. It's fun to do [art] and relax. Let your mind wander," Steinbrink said.
Like Steinbrink said, art can range from the simplicities of a coloring book to a complex sculpture. Grateful for national art month, LaValley stressed the value of people recognizing the hard work that goes into making art pieces.
"It's nice for any of those [national] months to have a time where people may not think about it and acknowledge the fact that 'Hey, this is kind of a cool thing, and it's not everyone that can do this,"" LaValley said. "[There was] a quote I saw, and it said "'The only natural talent an artist has is the desire to create. All the rest is practice.'"
Even though a career involving the arts can be challenging, LaValley said it is important for young people to pursue their passions.
"You want to enjoy your life. If you're doing something and thinking, 'I'm doing this because I'm going to make money,' and you're not passionate about it or enjoy it, then that's a big part of your life to not enjoy," LaValley said.
Leave a Comment
About the Contributors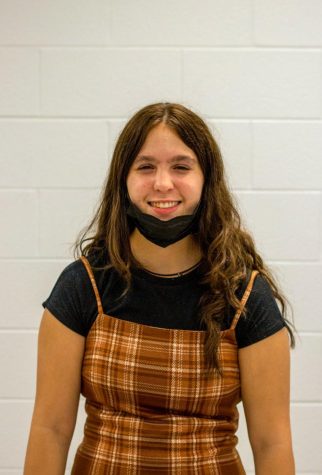 Quinn Brown, Writer
Quinn Brown is a senior and writer for "The Express." This is her second  year on staff. Outside of newspaper, she is involved in NHS, Chorale,  and a book club with her friends. She is a coffee addict. In her free time, she likes watching studio ghibli films, playing with her dog Copper, crunching fall leaves, writing stories and reading. Her favorite books include classics and Greek mythology like "The Iliad," and her favorite bands are Dayglow and Glass Animals. Quinn is overall extremely eager to write for the newspaper this year, and is ready to improve her writing skills and produce great articles!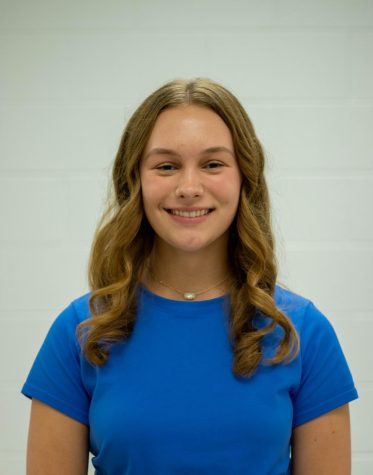 Lexi Jones, Writer
Lexington Jones is a writer for "The Express." She is a junior and this will be her first year on staff. Outside of room 902, Lexi actively participates in DECA, FBLA, NAHS and BVNW Ambassadors, as well as being a board member for KAY Club. In her free time, Lexi enjoys going out to eat with her friends, sleeping in and listening to Harry Styles. She will watch any Marvel movie, and has rewatched "Riverdale" an embarrassing amount of times. Lexi is thrilled to join publications and is excited to explore the "behind the scenes" of newspaper.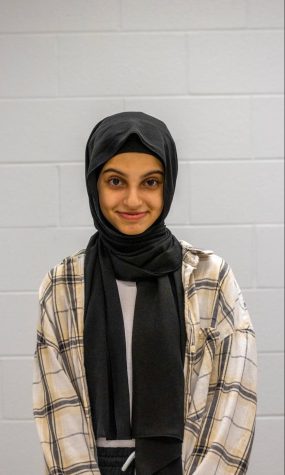 Shahd Abdeljalil, Photographer
Shahd Abdeljalil is a photographer for "The Express." She is a sophomore and this is her first year on staff. Outside of newspaper, Shahd is a member of multiple clubs including MSA and Diversity Club. In her free time, she enjoys reading, hanging out with friends, binge-watching shows and traveling. Overall, Shahd is very excited to finally join newspaper and to grow her photography skills!