Football game vs. Bishop Miege canceled
Due to lightning, the football game against Bishop Miege was canceled around 6:45 p.m tonight.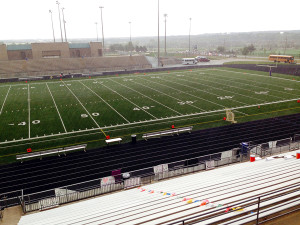 The game was scheduled to start at 6:30 p.m., but when lightning began at around 6:10 p.m. the game was put on delay. Fans were evacuated from the stands, and players left the field from warm ups.
The game has been rescheduled for tomorrow, Sept. 20 at 7 p.m. at Bishop Miege. The Huskies will still be the home team, and BVNW activity passes should be honored for entry.