Women in STEM
Honoring and celebrating the contributions of women in the fields of science, technology, engineering and mathematics is necessary for the encouragement of future women in STEM fields. 
Historically, women in the science, technology, engineering and mathematics industries are underrepresented and unrecognized, despite their many advances in these respective fields. In fact, International Women in STEM Day was only formally proclaimed in 2015 by the United Nations General Assembly. The recency of this recognition serves as an indicator of the overall tardiness in observing the many achievements of women in STEM fields.
Northwest offers many opportunities for students to get involved in science, technology, engineering and mathematics. Clubs like Science Olympiad, Computer Science Club, Robotics Clubs and the math honors society, Mu Alpha Theta, allow students to get involved in these four subjects. However, Femineers uniquely provides an exclusive opportunity for female students to further explore their STEM interests. 
Junior Jackie Lee joined Femineers during her sophomore year. She said she was interested in the program because of her long-time interest in biology and medical sciences. 
"In Femineers, we meet like every two weeks, and there's a project for every year you are there," Lee said. "Last year, our project was robots, so we worked with a partner and coded on a computer for [the robot] to do actions."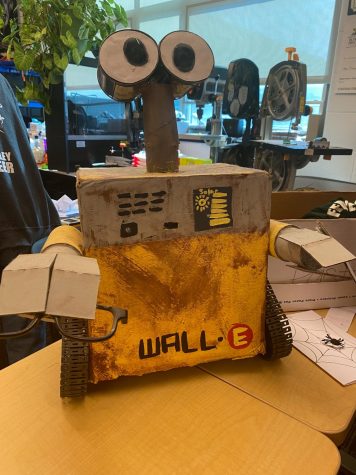 Femineers is a three-year program that allows female students to explore their STEM interests while collaborating with each other to make creations.  Similar to Lee, junior Mahathi Reddy said the program offers a creative outlet for her to express her passion in.
"It's a really great program. It's something that not a lot of people know about," Reddy said. "Girls across the Blue Valley district [should] know enough about the program to be interested in it, because it's really great and have a lot of really great mentors and opportunities."
Math teacher Karen Triebel is one of the sponsors for Femineers at BVNW. In her role, she guides one cohort of girls in the club as they advance through high school. Triebel described the club as one that encourages underrepresented populations in engineering to follow a STEM-focused career path. 
Reddy said she plans to enter into the computer science field in her career, specifically artificial intelligence. She said that Femineers is an organization that allows her to create unique projects centered around the principles of STEM. 
"The first year, we go through the basics of building and we get to build these really cool robots based on a theme. The second year we learn about electricity. I'm not yet sure what we will do [this year], but I hope to get to see it soon," Reddy said. 
Lee said Femineers provides an opportunity that is not easy to come by, especially while still in high school.
 "It's really hard to get STEM opportunities as a high schooler, and it might be a little more difficult because of [common] biases against women," Lee said.  "But even in general, it's hard to get opportunities, whether it's for shadowing or internships."
Femineer's mission and goal, as summarized by Treibel, is to provide more possibilities for girls to explore their interests, and to help them to create their futures now. 
"We are working toward empowering female students to have confidence in themselves to pursue a STEM career, specifically a career in engineering," Triebel said. 
Reddy said that because of clubs like Femineers and an increasing acknowledgment of the contributions of women in STEM globally,  many of the problems that they have historically faced are starting to ease. 
"It's become a lot easier for girls to go into the STEM field. There's a lot more opportunities for us now," Reddy said. "I think I'm really lucky in that sense, but I know that previous generations have struggled with getting [recognition], and they faced a lot of discrimination in the workplace, which is hopefully something that is gone by the time I get into the workforce."
 Both Lee and Reddy agree that the best way to start dismantling the prejudices against women in STEM fields is by honoring and recognizing the various contributions they have made to society. 
"There's definitely differences that women face in the workforce in terms of pay gaps, and other aspects of being in a career in STEM," Reddy said. "Even [though] we do give a lot of important contributions, I still think that there are issues that need to be fixed for women that are in [STEM] career fields."
Triebel said that encouraging girls interested in STEM to pursue and develop this passion in high school is essential for them to feel more confident in their future careers.   
"No time is too soon to build confidence in the fact that you can do it," Treibel said. "[In Femineers], they get lots of exposure to the things they can achieve. The earlier you can see these opportunities, the better."
Leave a Comment
About the Contributors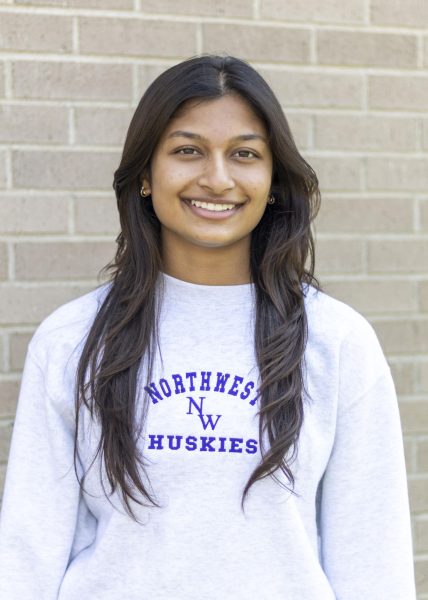 Jeny Jithesh, Online Editor
Jeny Jithesh is a senior and Online Editor of "The Express" and BVNWnews. This is her second year on staff as a writer. Outside of newspaper, Jeny is serving as the President of FBLA and KAY Club and participates in Student Government, NHS, NEHS, and Quill & Scroll. In her free time, Jeny loves going on walks with her parents, hanging out with friends, painting, and traveling. She is looking forward to contributing to BVNWNews as an editor and writer!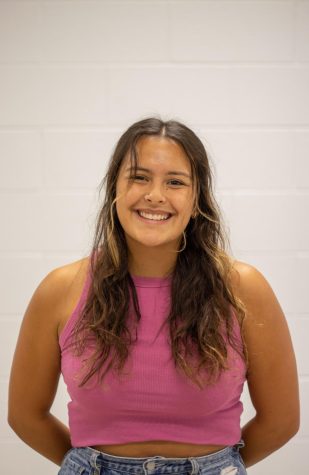 Sabrina San Agustin, Design Editor
Sabrina San Agustin is a senior and the Design Editor for "The Express." This will be her second year as Design Editor and third year on staff. Outside of newspaper, Sabrina is part of NHS, NSHS, NEHS, Quill & Scroll, and she is a board member for NAHS. Sabrina also owns her own business where she sells her art online. In her free time she enjoys spending time with family, reading new books and watching her favorite movies. Sabrina is very excited to return to the role of Design Editor and can't wait to help tell stories through art and design.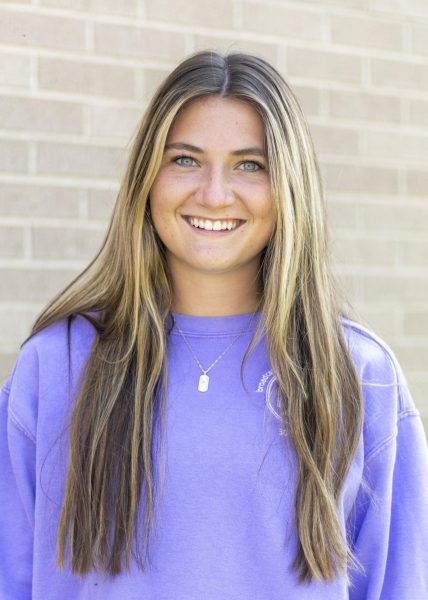 Rachel King, Photographer
Rachel is a junior and a photographer for "The Express". This year is her second year on staff. Outside of the newspaper Rachel plays soccer for the school. In her free time she enjoys hanging out with friends, listening to music, and playing soccer. Rachel is excited to be a part of "The Express" and looks forward to the year.