Inner circle
GPS apps have become increasingly popular as parents monitor their children's location and groups of friends create "circles" to stay connected.
GPS technology has become incredibly common in cellular applications to track the user's location. Apps like Life360 and Find My iPhone are generally marketed toward parents, allowing family members to track and monitor each other's locations. 
According to Google Play Store, Life360 has over 100 million downloads and is countlessly described as a "must-have" in reviews by users with children. Life360 can be downloaded on both parents' and children's phones, and with permission, can access the location of all participating devices to provide real-time tracking. 
However, these services have also increased the popularity of location sharing within friend groups, with claims that the constant access provided by these apps can further connect users. Senior Angelina Thomas originally downloaded Life360 to create a shared location circle with her friends. 
Junior Nikhil Aedma said he and his friends were interested in downloading Life360 to create a shared location circle within their group.
"It was like a mutual decision. I brought up the idea in our group chat and then we all agreed on it and we thought it would be fun," Aedma said.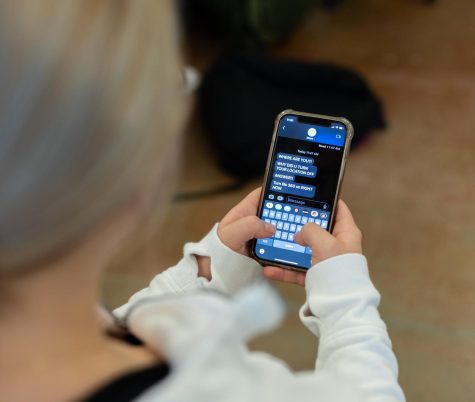 Aedma said he has multiple circles with different people, including his cousins and different friend groups; according to him, each group contains around seven people. 
Thomas' mother, Lisa, originally used Find My iPhone to monitor her location, but also downloaded Life360 after her daughter started using the app. Thomas said her mom's reasoning behind creating a family circle in the app was to be able to look out for her and her siblings in case of emergencies. 
"My mom wanted me to have it just in case anything were to happen, because Find My iPhone was kind of slow and bad back then. So we just got Life360 for me and my brothers," Thomas said. "She wants to know where I am and make sure I'm okay. She doesn't use it for overbearing situations."
Lisa agreed with Thomas, adding that she wanted to have a way to monitor her daughter's location when she began driving at age fifteen. Although parents having constant access to their child's location may feel intrusive and controlling for some teenagers, Thomas said the app does not bother her or interfere with her day-to-day life. 
"It's totally fine that she can see [my location], she knows everything I do. I'm always completely, 100 percent honest with her," Thomas said. "For me, personally, I don't see it as an invasion of privacy because I kind of like having her location too. Because sometimes if she doesn't answer my texts, I get worried myself." 
Lisa shared that although she and Thomas are in agreement when it comes to location sharing, other teens may not be as accepting due to their own parents' specific tracking practices.
"For other kids, going off of what [Thomas] says, some of her friends' parents are really strict. I tend not to kind of hover over her so much, because I know at any time I can find out where she is," Lisa said. 
Like Thomas, Aedma said his parents rely on Find My iPhone to track him and his sister, but he primarily uses Life360 with his friends.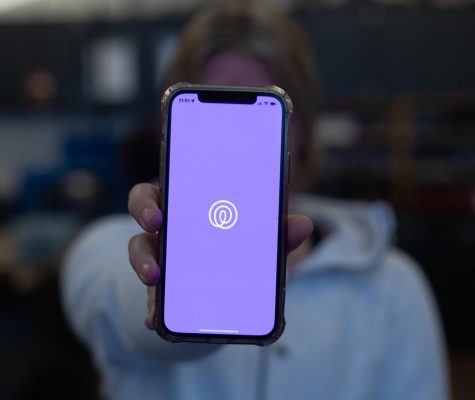 Regarding the debate of whether tracking is an invasion of privacy, Aedma said that since one must join a group themselves in order to share their location, he feels they know what they are getting into. 
"We all agreed to [joining a Life360 circle], and you can always [turn] off your location or leave the circle if you really don't want to be there," Aedma said. 
BVNW School Resource Officer Cameron McLain said the use of tracking apps and technology has increased noticeably in the last 15 years. 
"As technology has grown, the options of GPS tracking and all those things are easily accessible now, so we have GPS watches and trackers on your phone and key finders," McLain said. 
Thomas explained that she believes the use of these apps is caused by the different social climate among teenagers than in past generations, most of which can be attributed to the introduction of the internet and social media.  
"Older generations definitely had a lot more freedom. Tracking nowadays is now super common," Thomas said. 
According to McClain, sharing your location with those you trust can be a helpful safety tactic for individuals; the idea of "safety in numbers" can be applicable in this sense. He said having trustworthy friends is important, so at least one person knows where you are at all times. 
"As a safety aspect, the more people that know where you are that you trust, [the better],"  McLain said. "[Then you] can reach out if you need help."
McLain elaborated on a mantra from his childhood, called the "fave five," explaining that he relied on having five close friends he would feel comfortable sharing things with, such as his location. 
"When I was young, [I had my] 'fave five.' To me, that always stuck in my head – I've got my five friends [I] 100 percent trust that I'm going to tell everything to," McLain said. 
Leave a Comment
About the Contributors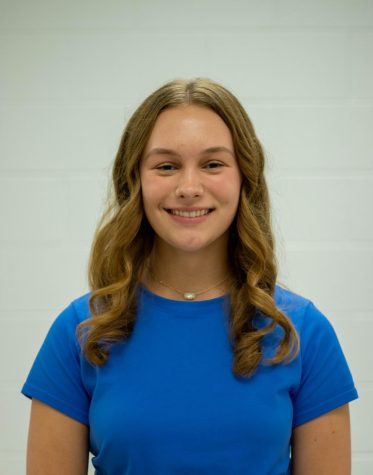 Lexi Jones, Writer
Lexington Jones is a writer for "The Express." She is a junior and this will be her first year on staff. Outside of room 902, Lexi actively participates in DECA, FBLA, NAHS and BVNW Ambassadors, as well as being a board member for KAY Club. In her free time, Lexi enjoys going out to eat with her friends, sleeping in and listening to Harry Styles. She will watch any Marvel movie, and has rewatched "Riverdale" an embarrassing amount of times. Lexi is thrilled to join publications and is excited to explore the "behind the scenes" of newspaper.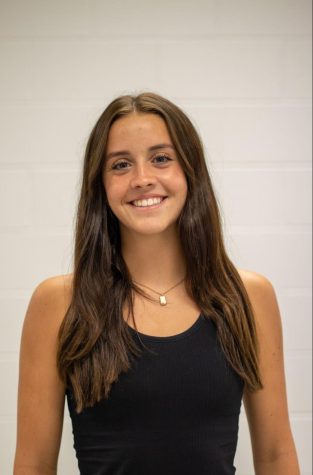 Bailey Thompson, Chief Photographer
Bailey Thompson is a senior and Chief Photographer for "The Express." Outside of staff, Bailey is in NHS, NAHS and a part of the girls soccer team. She also enjoys spending time with her friends and family, as well as binge-watching TV shows and movies on Netflix. Bailey is excited for what the future has in store for her and is ready for the next step.