Northwest productions
Blue Valley Northwest has produced a multitude of creative and successful individuals.
Attending Blue Valley Northwest may be the first step to a bright future. Brother duo, and BVNW graduates, Justin and Jordan Shipley joined the path of screenwriting. They collaboratively wrote "Wrecked," which triumphantly ran for three seasons, and also happened to be the very first show the pair ever created together. The show is a sitcom with a comedic take on a group of strangers fighting for survival. The Shipleys' unique style of teamwork has created a successful writing dynamic. 
Justin Shipley shared the compatible aspects of writing alongside his younger brother, Jordan.
"I don't think I could write with anyone else," Justin said. "It can be so hard to try to meld your minds into one, and since we're already virtually the same person, it becomes so much easier."
Both writers' roots can be traced back to The Express, where the two wrote humor columns for BVNW's newspaper. However, they did not collaborate on this work – their creations for the paper were written separately. Justin is one year older than Jordan. 
"I joined the year [Justin] left. I was thinking, 'well we can't have the same hobbies,'" Jordan Shipley shared about his career on staff. 
Regardless, their potential to compose content blossomed within the walls of Northwest, even if that happened to be apart from one another. 
"I think there's a pretty direct line between what we wrote then to where we are now," Justin said.
BVNW has been a stepping stone to other accomplished creators. Jason Y. Lee, a 2005 Northwest graduate, is the founder and CEO of Jubilee Media. This company ranges from producing successful YouTube videos to the creation of interactive board games. Y. Lee said Jubilee's videos on Youtube explore the human experience, connections, opinions and much more. 
"The goal is that if we could understand where people are coming from, have better dialogue and understanding, we could make a lot of progress," Y. Lee said. 
Lee said his company focuses on the importance of inspiring others to encourage empathy and understanding. 
But before these men were innovative creators, they were normal high schoolers. They did not yet have anywhere to focus their dreams, so they went to school.
"One of my favorite memories would have to be spirit week, there was just an energy in the air, and a real vibe on campus," Justin shared, "I also had a very close group of friends in high school. I have friendships that have lasted a lifetime." 
As many members of BVNW's current student body may recall, spirit week is often a success. But, according to Y. Lee, this is nothing new. 
"I remember there was spirit week, and there was just so much effort and enthusiasm that went into it. There was what I think was an Aladdin contraption. Someone came in on a fake magic carpet," Y. Lee said. 
After four spirit-filled years, they each graduated and went on to find the beginnings of how they would choose to live their lives. 
"We went to different colleges.. and once Jordan graduated we both moved out to Los Angeles," Justin said, "That first year in LA is when we decided to write something together."
The duo worked together to write their television series Wrecked. 
"It just seemed to happen pretty quickly for us. It was a crazy combination of luck and hard work, the fact that it happened is a miracle," Jordan said. 
For others, the path was not as much of an obvious choice. Y. Lee began his working days at Bain & Company, which is a management consulting com
pany. But, a massive earthquake helped him see another purpose for his life. 
"My 22nd birthday happened to coincide with the Haiti earthquake. At least for me, it was one of the first really big natural disasters that I felt like I needed to do something about," Y. Lee said. 
He said felt as though something needed to be done, and that he had some level of responsibility to do so. 
"I went to the New York subway station to raise money by singing. But, in doing so I made my very first video," Y. Lee said, "That was the beginning of Jubilee. It was the beginning of asking, 'What is it that we can do to inspire using video media?'" 
Although the three alumni have already created vast success, they have bright goals for their futures. 
The Shipleys said they hope to create more entertainment content for future viewers to enjoy.
"We want to work in television for as long as we can. All you can do is work hard and try to create a compelling thing," Justin said.
As for Y. Lee, he said he plans to further his company with other modes of connection. 
"We make primarily digital content. We've made our first documentary film, which will be in the theaters in the summer," Y. Lee shared. "I think we'll be going into products, into technology and into experiences that are all about human connection."
Close to just 15 years ago, these individuals walked the halls of BVNW. Now, they are shaping and expanding their careers and further optimizing their creative visions. 
With any luck, the next 15 years will be filled with advances in human empathy and connection, and plenty of Shipley-written entertainment.
Leave a Comment
About the Contributors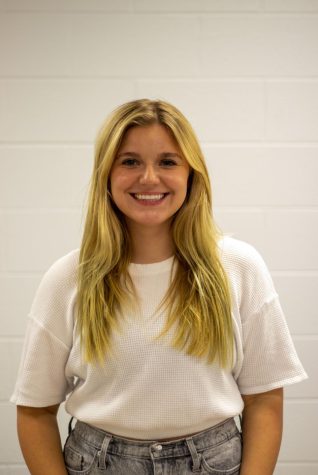 Ashley Adams, Copy Editor
Ashley Adams is a senior and the Copy Editor for "The Express." This is her second year on staff. Ashley is also a member of NHS, NEHS, NSHS, Kay Club, Student Government, Quill & Scroll and FCCLA. Outside of school, she enjoys spending time with her family and friends. This year she is looking forward to creating exciting stories with her fellow staff members for the BVNW student body to enjoy.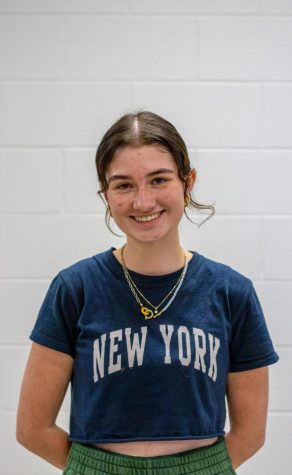 Liz LaHood, Online Editor
Liz LaHood is a senior and the Online Editor of "The Express" and BVNWnews. This is her second year in the Online Editor position and third year on staff, previously serving as a writer. Outside of newspaper, Liz is a member of the NAHS Board, in addition to being involved in NHS, Quill & Scroll and MUSE. In her free time, she enjoys listening to music, reading, spending time with friends and watching movies, her favorites including "Alice in Wonderland" and "The Batman." Liz is thrilled to return to the role of Online Editor and hopes to further elevate the high quality work put out by the staff.