BVNW alumna campaigns for Kansas House
Lindsay Vaughn, a 2013 Northwest graduate, is running for state representative in the 22nd House District of Kansas.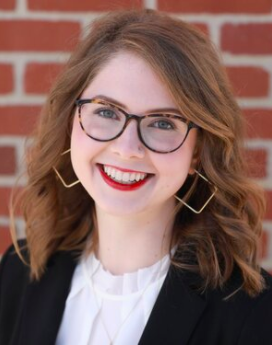 Running on the foundations of equality, education and opportunity, 2013 BVNW graduate Lindsay Vaughn said she first knew she wanted to get into politics when she visited the House floor of the Kansas Legislature and saw laws being made. 
"It was great, I loved the collaborative environment and it was amazing to get to see essentially laws being made right in front of me," Vaughn said. 
In addition to this, Vaughn said she also noticed how most of those currently elected are over 50, and felt that this demographic did not represent her perspective. 
"I just felt like that perspective didn't necessarily represent my perspective," Vaughn said. "So for me, that was eye-opening in terms of if we [young people] want to have a voice in the future of Kansas politics, then it is also important for us to run and get involved.
The Kansas Legislature is made up of a 125 member body of representatives and a 40 member senate.
The position Vaughn is running for is currently held by Rep. Nancy Lusk, who plans to retire after this cycle and run as Vaughn's treasurer instead.
As for Vaughn's top priorities, she mentioned expanding Medicaid, investing in quality public education, reducing the food sales tax and continuing to help stabilize Kansas's budget. 
Vaughn, a member of the Democratic party, also made a point to say how she has learned the importance of local leadership through public service and working with politicians.  
"I saw that local leadership makes an important difference and often a bigger impact than things that happen at the federal level, I really fell in love with it," Vaughn said. 
Adding to this, Vaughn said how being a young person, it is important to her to have a say and help shape the foundations for the future of Kansas. 
"I often think there are not enough young people in politics, with my involvement at the local level and also wanting to make a difference I felt like it was important to get involved and help shape the future," Vaughn said. 
Along with working with local candidates and getting involved with the city council, Vaughn also served on U. S. Rep. Sharice Davids's congressional campaign as a field organizer. 
Noting the experience as incredible, Vaughn said how Davids is one of the many women that have inspired Vaughn to run for office. 
"There are a lot of women in my life who have been inspirational for me and my decision to run for office, and Sharice is definitely one of them," Vaughn said. "Just having the opportunity to get to know how much she genuinely wanted to make a positive difference for our community and represent our community's values at the federal level, that was incredible."  
Following this, Vaughn said she also believes her being a woman could offer a different perspective to the local government.
"I believe that having a young woman's voice at the table in public service makes a big difference, and I would like to help bring that perspective to the table," Vaughn said. 
Finally, with it being important to her as a young person, Vaughn said she would love to help BVNW students get involved with politics, saying how it was BVNW that laid the foundation for her future in public service. 
"I just wanted to highlight if there are any students at BVNW who are curious about campaigns or politics or local leadership, that they please reach out to me," Vaughn said. "All the teachers and community at BVNW laid the foundation for me personally, to want to be a local leader, in terms of the clubs I was involved with and how supportive the teachers were. Getting other folks involved from BVNW is something that I would love to do." 
To learn more about Vaughn's campaign or contact her with questions regarding local leadership and getting involved, visit her website: https://www.lindsayforkansashouse.com/