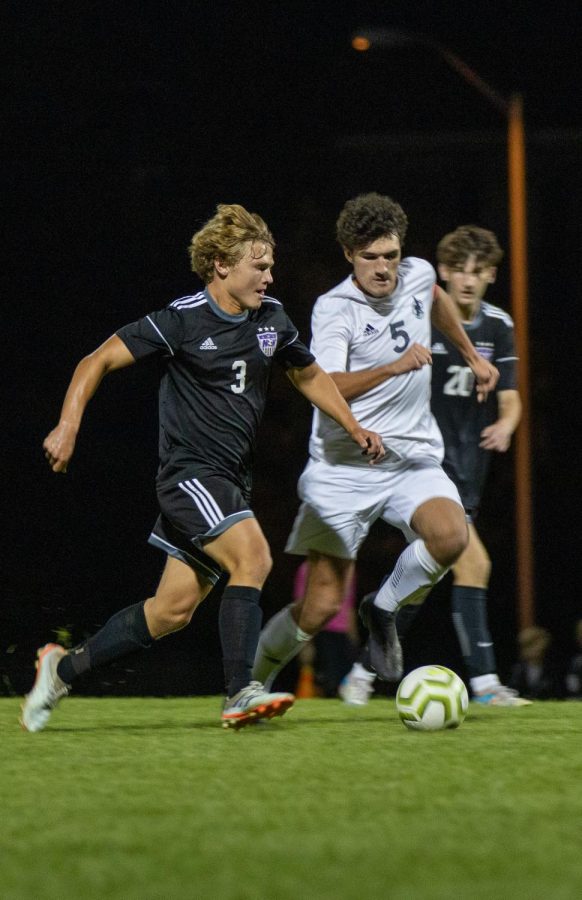 Boys Soccer
Last year, the BVNW boys varsity soccer team placed third in State despite not being expected to make it far, according to team captain, Parker Million. He said with the success of the team last year, there are higher expectations for the players this upcoming season.
"I think the biggest challenge will probably be when playoffs come along, [and having] to live up to the hype again," Million said. "I think people expect us to do better now than last year, whereas last year no one really expected much."
Although there is some pressure on the team, head coach Brian Pollack discussed the work ethic of the team has been very high this summer, in order to prepare for the season.
"This group of seniors and upperclassmen specifically have been very focused," Pollack said. "They talked about their goals over the summer and have taken it upon themselves over the summer to get players out and to practice over the summer and push each other. I almost feel like the season has started [already] because they have done so much over the summer."
In addition, Million said the team has worked on team building and getting to know each other in order to create a more cohesive team that works well together.
"The guys have been training almost every day, apart from weekends, to get good at playing with each other and getting used to each other," Million said. "We have a lot of new guys this year, so [we are] kind of just trying to bond with the team. It's more just learning each player and how they play and how we can all play together."
The Huskies kick off their season Friday, Aug. 26, at 6:30 p.m.against Blue Valley North. Pollack said he is excited for the game to take place, along with being able to see how the team will work together and find a way to get the ball in the back of the net this year.
"We have some serious business to take care of Friday night with North, that always seems like the highlight of the season until you're done with it," Pollack said. "We have a really dynamic group, so I'm excited to see how we go about scoring goals this season."
After last season, Million said the team feels more confident and has more hope that they could come out of the playoffs on top.
"I think the team believes now," Million said. "We went in last year with a little bit of confidence, but not the thought of possibly winning it, so I think [placing third] gave us the confidence to go in this year and really believe that we are a top team and have the possibility to go all the way."
With the first game of the season right around the corner, Pollack encourages students to come and support their friends.
"I think it's going to be a fun season. It's not just the varsity team, our JV and our two C teams are all competitive," Pollack said. "So hopefully, if you have friends on the soccer team, you can take time out to go to the game and support them. Friday night against North we're hoping that we pack the stands and everybody wears black and black it out."