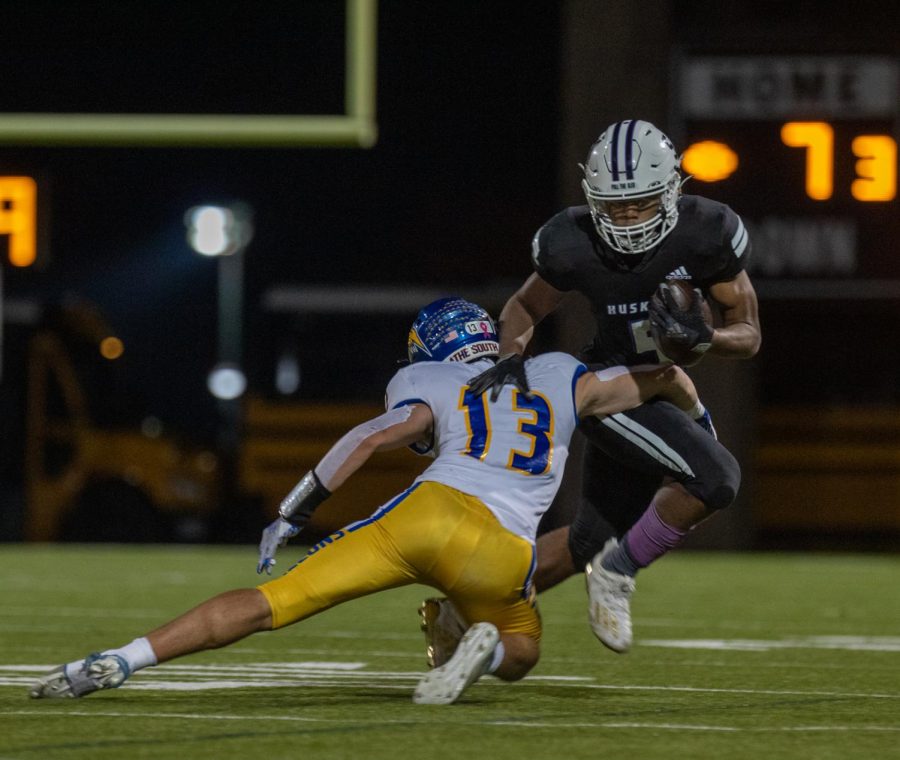 Football
After winning the state championship for the first time in Blue Valley Northwest history last year, the football team will step back onto the field at their season opener on Aug. 26, at 5 p.m. in a jamboree against Olathe West. The first league game will be one week later, on Sept. 2, at 7 p.m. against Saint James Academy. According to head coach Clint Rider, the team has spent the summer working hard and getting ready for the team's upcoming season, instead of dwelling on their past accomplishments. 
"It's been important for us to look through the windshield instead of the rearview mirror. Our focus has been on preparing this team and this group of players for their best chance to be successful," Rider said. "While last year was a huge accomplishment and springboard for our program, we have to be focused on the details and preparation that allowed for that success this past year."
Similar to Rider, senior quarterback Connor White said the team has been preparing a lot this past summer to get ready for what is to come this season.
"It all starts with summer workouts [and] with our preparation," White said. "Going in from now until [the season starts], it's all preparation, just getting ready week to week we got to go 1-0."
Along with the team's summer training, they also had the chance to get to know one another and understand how to play with one another.
"We learned a lot, we learned what we're good at, we learned that we're not the same team as last year so it's going to be different but we learned a lot and we're ready to go," White said.
While the team has only seven returning starters, head coach Clint Rider feels that this group has a lot to give this year. 
"There are strengths on this team that last season's team did not possess and likewise in the reverse situation," Rider said. 
Having a small number of starters this year means there will be many new players starting on varsity for the first time, so Rider said he and the team have designed plays specifically for the group.
"We will rely more on designed running plays to the running back while complimenting that with Run-Pass Options and Play Action passes. Our Wide Receiver group presents some skill sets that will allow us to push the ball more vertically down the field," Rider said. "Defensively, we have the ability with this group to disguise our fronts and coverages to confuse the offense and force negative plays and turnovers."
Although the team won state last year and that will always be a goal of theirs, both Rider and White feel that taking the season week by week is the best way to go about the season.
"We always want to win the last game of every year, but we are much more process-driven as opposed to goal or result driven. We want to go 1-0 each week. That forces us to focus on the present, what we need to improve upon at that time, and develop the discipline to focus on one step at a time," Rider said.