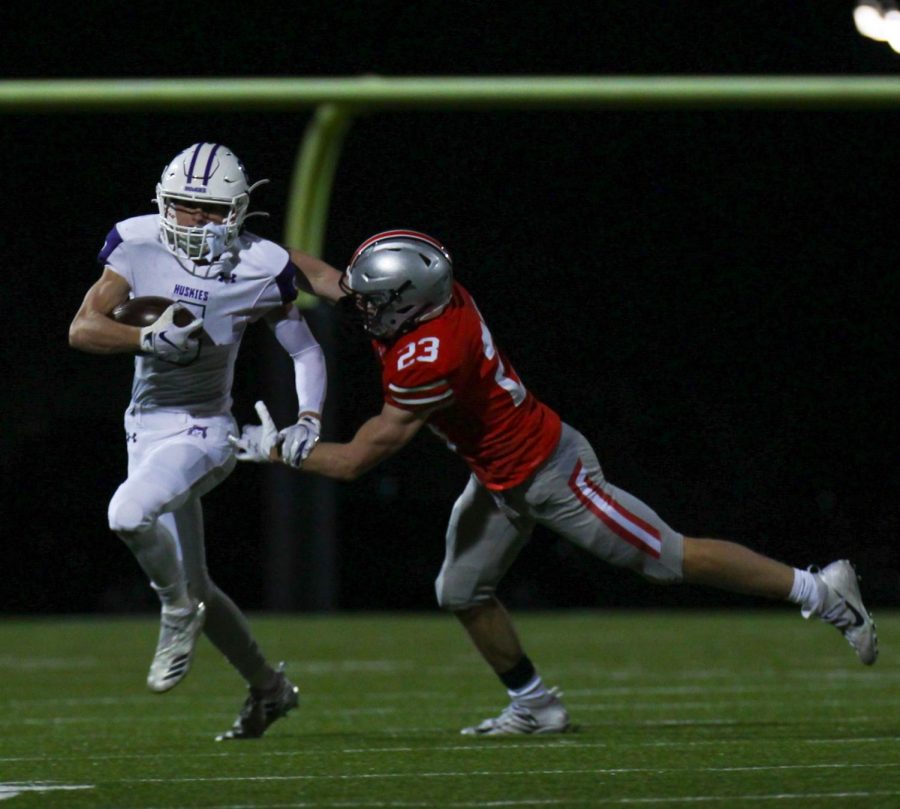 Football
A shortened season last year limited the Huskies to five regular-season games. However, the team won more games than they had in 11 years and added a playoff win, also the first in 11 years. Head coach Clint Rider said it felt great to win in the playoffs and beat teams they had not beat in a long time.
"We beat some teams we hadn't beaten before and we broke through in the playoffs," Rider said. "I think it showed us that we can compete at the state level and it gives us some momentum heading into this season."
Senior Mikey Pauley is entering his fourth season as the starting quarterback for the Huskies. After experiencing many disappointing seasons in the past, Pauley said last year set a new standard for the team. 
"Winning our first playoff game in a long time was the biggest positive from last year," Pauley said. "It set a new standard and raised our expectations for this year."
The Huskies return 18 starters from a team that was both top ten in points for and points allowed per game. The team enters the season fifth in 810 Varsity's preseason 6A rankings. Rider said he appreciates the recognition, but ultimately the team does not care and is looking to be ranked highly come the end of the season.
"I think [being ranked fifth] is neat and it speaks to what our players have done, but to be honest I don't care," Rider said. "We want to be in the top five when it comes to the semifinals and we all know what we need to do to make that happen."
Pauley said it will be very helpful to have a majority of the starters returning as it will provide much-needed experience. 
"It's huge that we are returning so many starters. I expect that the experience will help us to make a run in the playoffs," Pauley said.
Despite having high expectations for the season, Rider said the team is focused on winning each individual week, as they understand the importance of this mindset when the playoffs begin. 
"Obviously we've got high hopes for what we can do, but it has to be a daily approach. We are focused on going 1-0 every week and we know we have to work hard the whole season so we are prepared when November rolls around," Rider said.