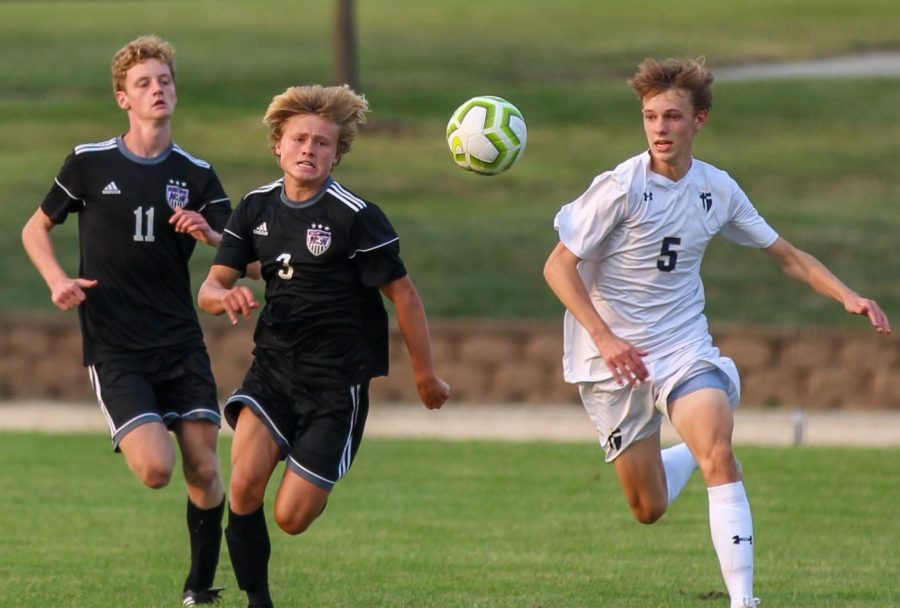 Boys Soccer
The boys varsity soccer team is kicking off the BVNW fall sports season with their game against Blue Valley North Friday at 7:00 p.m. at the DAC. Senior captain Yousif Radhi said the team has been looking forward to the game for a long time as it is an annual tradition and one of the most exciting games of the year.
"Friday is a special game because we've been on a 4-0 streak the past four years against North," says Radhi. "We're all hoping to get a win and keep that streak alive."
The team has only had one week to practice together, but even with the limited amount of practice time, head coach Brian Pollack said the team has brought a lot of effort.
"The energy and focus this week has been intense," Pollack said. "I wish we could've had more time to prepare, but I feel confident in what we will put out on the field." 
Pollack said that each team he coaches is different from the one before. He said this year's team shows a desire to win, unlike many others. 
"Every year, each team is different from the one before. What sticks out to me is their passion," Pollack said. "This team works hard in practice and they have fun but [they] are also very competitive and eager to prove themselves."
Last season, fans were not allowed to attend games due to Covid-19. Radhi said he is looking forward to seeing a packed crowd throughout the season.
"Having fans for us in the crowd this year will mean a lot because last year we didn't get to have any last year," Radhi said.
As for the season as a whole, Radhi said the team is focused now on working together and building chemistry, but ultimately the goal is to win state.
"I want our team to be on the same page so we can move forward together," Radhi said. "The ultimate goal is getting as far as we can in state and hopefully winning. I know our team has the potential to make it happen, but we are going to have to put in a lot of hard work."