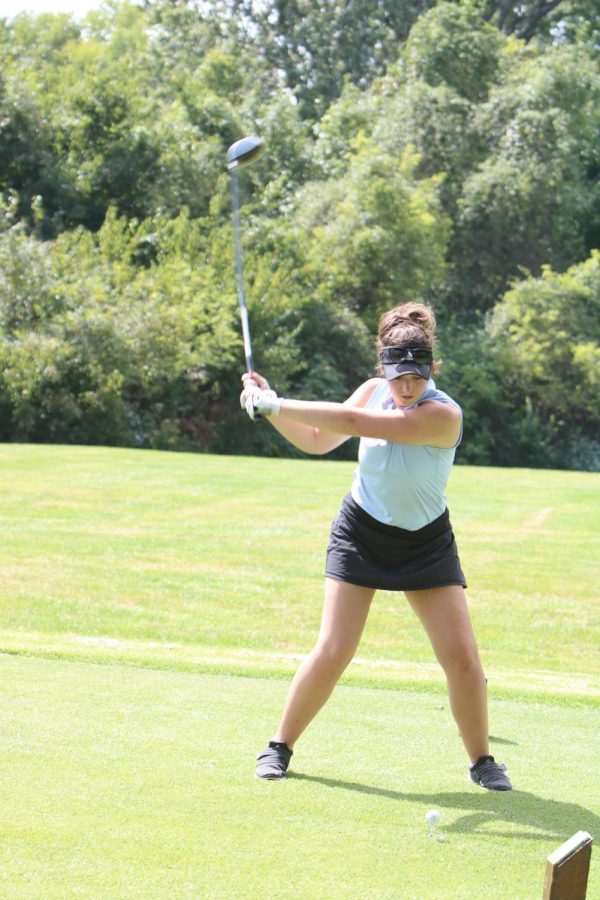 Girls Golf
After the team was unable to make the 6A state tournament last year, coach Kathleen Gilbreath said the varsity girls golf squad is looking to rebound after last year's showing and qualify this upcoming season. Despite being in her first year as a head coach, Gilbreath said she believes her team has the talent to make the tournament. 
Three-time state tournament attendee and varsity captain Beth Shniderson agreed with her coach, citing that having a more seasoned team this year might make all the difference. 
"We do have a lot of juniors that have been working hard over the summer, so I'm hoping this year is our year," Shniderson said. "I think [making state] has always been a goal, but this year we actually have the talent to do so."
In addition to the lofty goal, Shniderson said she's enjoyed the change in pace Gilbreath has provided as coach and is looking forward to beginning the season. 
"I think the new coach is really great. She knows what she's talking about," Shniderson said. "She's never had a coaching job before, so we're kind of like her test monkeys." 
Gilbreath, who played college golf at San Jose State University, echoed Shnidersons outlook on the upcoming season. After recently holding a position as an assistant coach for the past two years, Gilbreath said she is excited to kick off her head coaching career. 
"I'm very excited to be the head coach at Blue Valley Northwest," Gilbreath said. "I think the girls have a lot of potential and I do genuinely believe we will make state as a team."