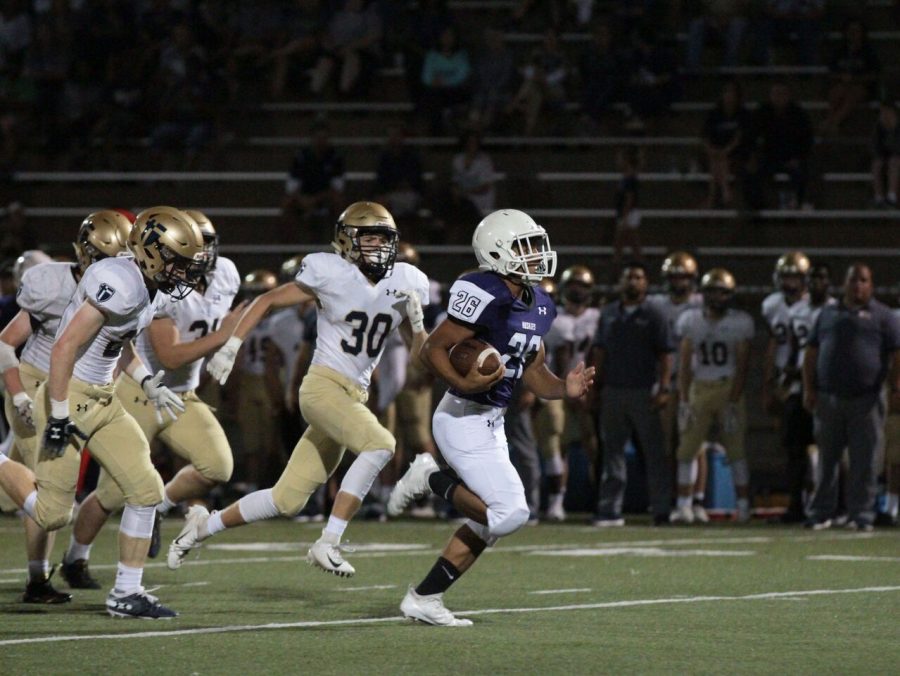 Football
The Blue Valley Northwest varsity football team is starting off this season with significant changes and goals to work toward. One major change is the football team will begin the season with more than 100 players on the roster, compared to around 75 players last season, according to head coach Clint Rider. The team enters the upcoming season with some of the leaders, Rider and team captain Nick Schwarz, expressing excitement and setting goals to achieve this season. 
Rider, the head football coach, mentioned keeping the lead when the team is ahead in the fourth quarter as one specific goal. Last season, the team lost the advantage late in the game against Blue Valley Southwest and Harrisonville, Rider said.
"When we're in the game in the fourth quarter we need to win it," Rider said.
Schwarz said his role as captain is to keep the team bond together; he also mentioned his ambition to win more games this season. 
"A big goal of mine is to connect with a bunch of [underclassmen] because they are the people that are gonna get us wins in a couple years," Schwarz said.
With Rider and Schwarz at its helm, the football team looks to improve from last season, which ended with a 0-9 record. 
"I'm just excited for our kids that went through last year that have stuck with the program and now they have a chance to reload and go again," Rider said.