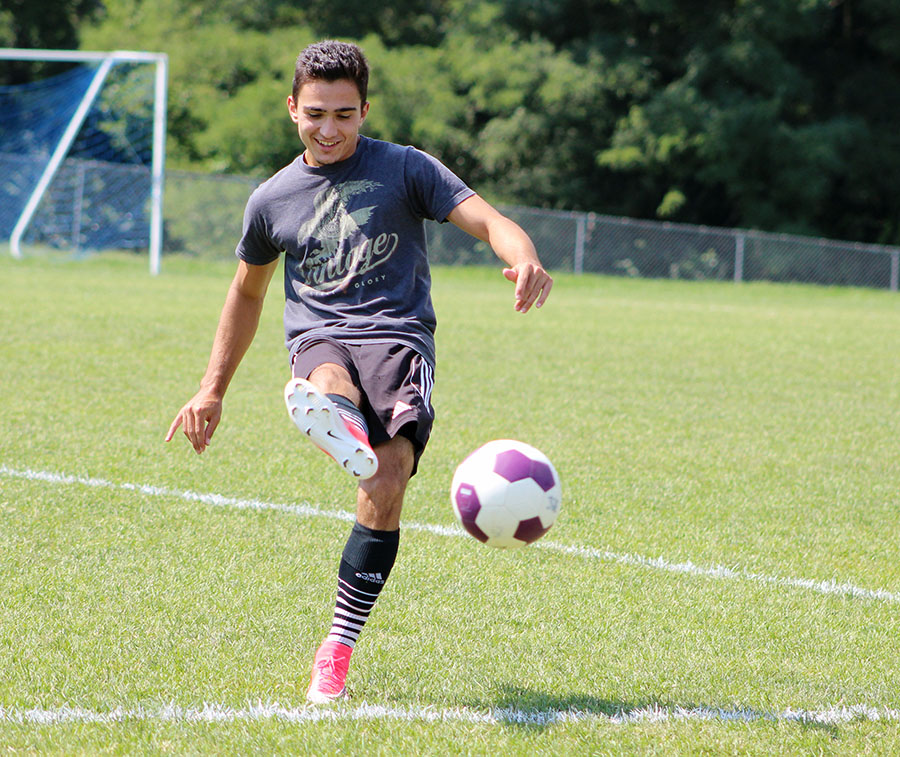 Boys Soccer
After narrowly missing out on a 6A state appearance last year, the boys varsity soccer team looks to bounce back in the 2017 season. Head coach Rick Pribyl believes this year can be better than the last with a little tweaking of the team.
"We reload, that's all we can do," Pribyl said. "We hope we got better, and we adjust some things."
Senior Blake Perott enters the 2017 season with high expectations for a possibility of a run to the state championship game. 
"The ultimate goal would be to win state, but obviously we just want to win as much games as possible," Perott said.  
With a core group of seniors, Pribyl said he believes that his team can rally behind them en route to another successful season for the soccer program.
"Every year the team is grounded on the seniors, and we've got some really outstanding seniors this year," Pribyl said.