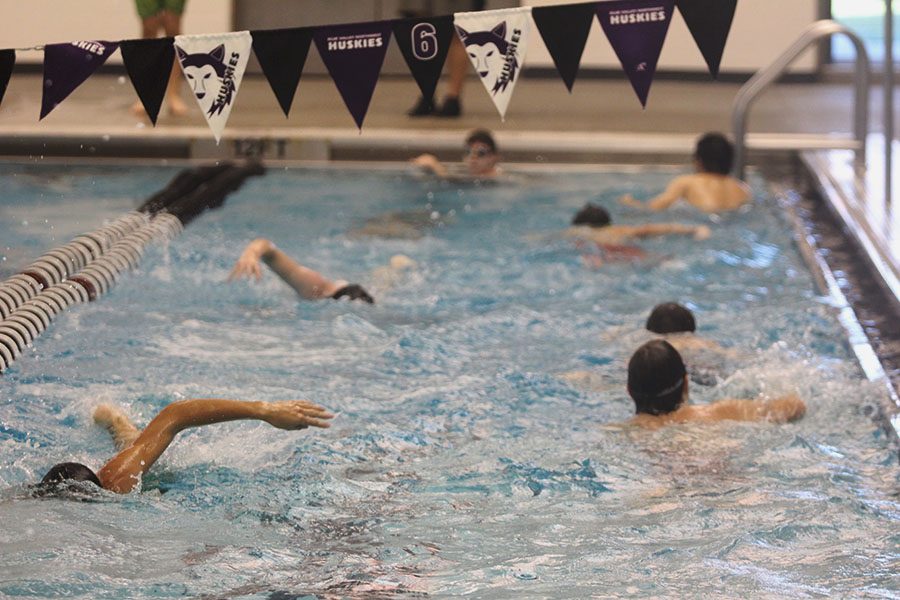 Boys swim and dive
The boys swim and dive team starts this season after graduating more than half the team last year. Head swim coach, Kyle Farrington said that although many seniors graduated, he expects other people to step up.
"We had a really good leadership group last year and that was one of the reasons we were really successful," Farrington said. "I'm really looking for those juniors to… uphold that tradition that we've had of really inclusive teams, really supportive teams and really hardworking teams."
Senior swimmer Paul Georgoulis is the only senior with four years of swimming experience. Georgoulis said he is excited for the upcoming season, though there will be challenges that will test the strength of the team.
"I think from a leadership standpoint, we are recovering from the point that we were at [last year,]" Georgoulis said. "Being able to build back up to that point is going to be a bit of a challenge, but I think it is something we can definitely achieve."