Untraditional traditions
Take a closer look at how BVNW families who partake in unusual holiday traditions choose to spend Thanksgiving.
Considered an annual holiday in both the United States and Canada, Thanksgiving is a time meant to celebrate gratefulness whilst enjoying a feast of foods like mashed potatoes, cranberry sauce and stuffing. Thanksgiving is renowned for its classic food and traditions, however some families choose to develop their own unique practices to celebrate the holiday.
While most people carve and roast store-bought turkeys for their Thanksgiving traditions, senior Caroline Lubbe makes a giant cheeseball with her family that they then shape into a turkey.
"We make paper feathers and stick [them] in [the cheeseball]," Lubbe said. "And my sister and I would always fight, because she wanted purple feathers and I wanted [the turkey] to be accurate."
Rather than crafting a literal giant ball of cheese, Lubbe said the cheeseball her family makes is more of a dip.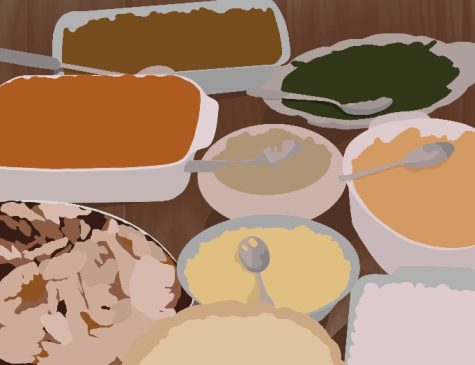 "A cheese ball is cream cheese, nuts and cheese that you spread on crackers. We've been doing that for a really long time, longer than I can remember," Lubbe said.
As his dads side of the family is Italian, freshman Austin Kauth said his family eats a medley of Italian food for Thanksgiving.
"When we go to [Chicago], my grandma makes pasta, spaghetti [and] meatballs [or] literally just any iIalian food. And when we stay [home], my dad makes spaghetti too," Kauth said.
Kauth said he is glad his dad has continued this tradition because he thinks the best part of Thanksgiving is the food. As much as he likes seeing his grandparents in Chicago, Kauth added that he hates the extensive road trip.
"I do not like car rides. We drive eight hours, [and] I prefer staying here. The best part [of the tradition is] the food, obviously. I like seeing my family, but it can depend on how I'm feeling too," Kauth said.
In addition to making their annual cheeseball, Lubbe said her family watches the ten different Thanksgiving-themed episodes of "Friends" together.
"Every year we like to watch the "Friends" Thanksgiving episodes. We spend most of our day doing that and hanging out," Lubbe said. "I think we started the "Friends" [tradition] during COVID, because we couldn't do our normal traditions, so we just started a new one."
"
I think the best part [of our tradition] is just kind of having a reason to be with my family all day, and just an excuse to relax.
— Caroline Lubbe
According to Lubbe, the only reason her family started watching "Friends" for Thanksgiving was because of her sister's love for the show.
"My twin sister loves "Friends," so I think that's kind of how it started. There's a lot of episodes and it's just entertaining, you can kind of have it on in the background," Lubbe said.
Along with Lubbe, Kauth said he likes being able to spend time with his family in other ways  than simply eating unique Thanksgiving foods.
"Sometimes [my family] brings lottery tickets and we pass [them] around the table, [and] we all scratch off the number. We can pass it around and be like, 'Hey I want this one,' or 'Give me this one,'" Kauth said.
Adding to this, Lubbe said she enjoys this tradition because it allows her to spend lots of time with the people she loves most.
"I think the best part [of our tradition] is just kind of having a reason to be with my family all day, and just an excuse to relax," Lubbe said.
Leave a Comment
About the Contributors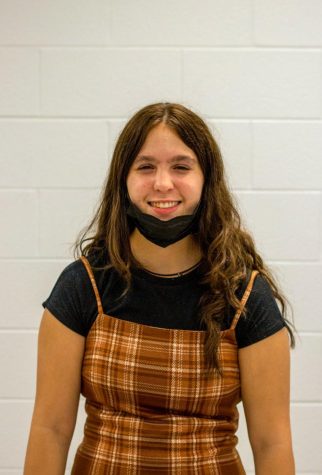 Quinn Brown, Writer
Quinn Brown is a senior and writer for "The Express." This is her second  year on staff. Outside of newspaper, she is involved in NHS, Chorale,  and a book club with her friends. She is a coffee addict. In her free time, she likes watching studio ghibli films, playing with her dog Copper, crunching fall leaves, writing stories and reading. Her favorite books include classics and Greek mythology like "The Iliad," and her favorite bands are Dayglow and Glass Animals. Quinn is overall extremely eager to write for the newspaper this year, and is ready to improve her writing skills and produce great articles!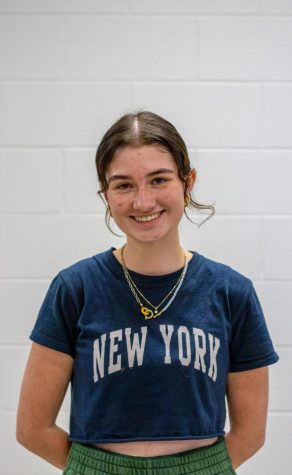 Liz LaHood, Online Editor
Liz LaHood is a senior and the Online Editor of "The Express" and BVNWnews. This is her second year in the Online Editor position and third year on staff, previously serving as a writer. Outside of newspaper, Liz is a member of the NAHS Board, in addition to being involved in NHS, Quill & Scroll and MUSE. In her free time, she enjoys listening to music, reading, spending time with friends and watching movies, her favorites including "Alice in Wonderland" and "The Batman." Liz is thrilled to return to the role of Online Editor and hopes to further elevate the high quality work put out by the staff.