Band director returns to the Blue Valley School District
Daniel Kirk was hired as the new BVNW band director.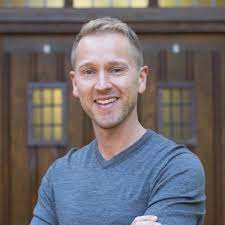 Daniel Kirk is excited to return to the Blue Valley School District this coming school year as the head band director of BVNW. Kirk graduated from Missouri Western State University with a double major in music education and piano performance. He then student taught at Blue Valley West, and worked there for two years as the assistant director, before becoming the head band director. He then quit teaching full-time to earn his graduate degree at Northwestern and later his Doctorate at Michigan State. 
"After becoming Dr. Kirk, I went and taught at a university in Atlanta for three years- Reinhart university, a small private liberal arts [university]," Kirk said. 
While Kirk has studied and worked in many different places, he ultimately decided to come back to Kansas because he said that Kansas has a lot to offer. 
"I grew up in Emporia, but living and working in Kansas City has just always felt like home; friends and family are here," Kirk said. 
This past year, Kirk taught at Sumner Academy in Kansas City, Kansas- which is a 5A magnet school with about 1,100 students. 
Kirk said that he feels accomplished with his work with students, and feels fulfilled when his students have experiences where they feel undeniably successful. 
"I have two big passions in life, and they are students and music," Kirk said. 
Former student at Reinhardt University Ethan Strickland said that Kirk is a leader, a mentor, and an advocate. 
"He listens to the ensemble but he also does a great job of listening to the students as well. He's great at setting up plans if we have questions. If there's a question that he can't answer he definitely knows someone that has the answer for you," Strickland said. 
Kirk's favorite type of non-band music is lo-fi house music, and his favorite music for his students is that of non-typical composers. 
"I am really digging a lot of band music by young, diverse composers for marching band and concert band, like composers of color or LGBTQIA composers. Band repertoire used to all just be white guys, and now there is some amazing music that students can experience. Their experience is enhanced by playing music from the pen of young diverse composers. It's just a cool perspective," Kirk said. 
His favorite colors are navy blue and charcoal, and street tacos are his favorite food. Kirk has two Basset hounds named Lucy and Millie, and he is super excited to meet and form relationships with his new band students. 
"Students are the reason why I get up early and stay late every day," Kirk said.