The legacy of Mac Miller
After his death Sept. 7, 2018, family and friends of Mac Miller share his musical gifts through his last album "Circles."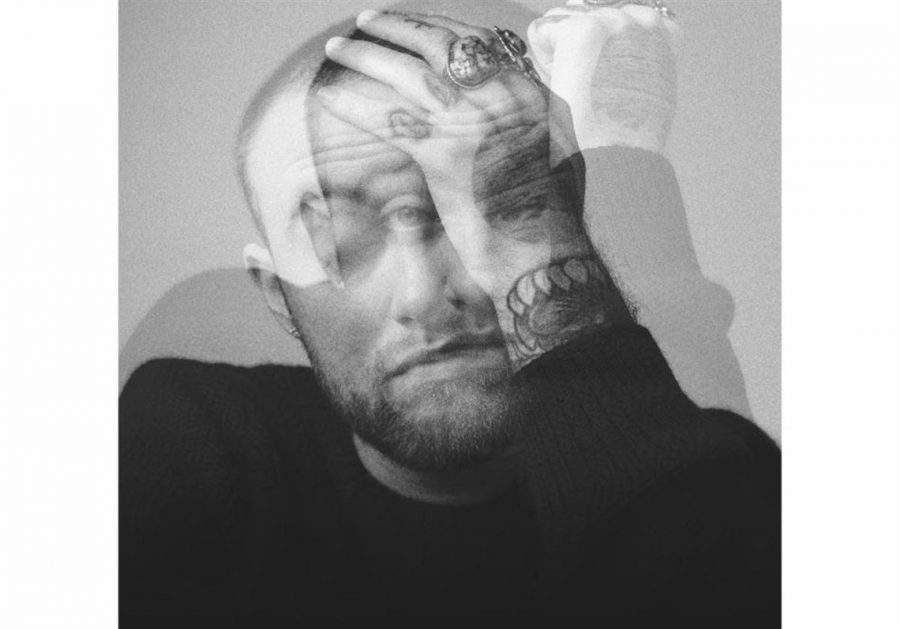 Mac Miller was a world-renowned rapper who soared to fame with singles "Weekend," "My Favorite Part," and "Self Care." After his death of an accidental overdose at the age of 26, many of his fans were hurt and affected greatly. Prior to his death, Miller had been crafting more music for an upcoming album; although the album was never fully finished through Miller, his music team and family/friends decided to finish and release it.        
"Circles" was supposed to connect with Miller's 2018 album "Swimming," spelling out "Swimming in Circles." In summary, the album is a realization and reminder to keep pushing through the bad things that happen in our lives because our lives can only get better from where they were originally. 
Top 3:
"I Can See": 4/5 
Opening with a rippling electronic fanfare, Miller discusses his understanding of seeing his problems from an outside point of view. He explains his closeness to sobriety and how he is ready to change for the benefit of everyone in his life. In the chorus, you can hear a background of harmonies coinciding with Miller's vocals; this was later revealed to be Ariana Grande. The song ends with Miller saying he is ready to try again at a chance at sobriety. It is a chill and relaxing song, that left you hopeful for Miller to get better. 
"Woods": 5/5 
Beginning with a light hum and continuing drums, "Woods" showcases a broken relationship that can no longer be fixed. Miller raps about how he is still wanting to possess a relationship, but knows it will never work out entirely. This song could be an interpretation of his relationship with singer Ariana Grande, a two-year relationship which ultimately ended due to Miller's drug addiction. This song is a realization of his past with Ariana, and how he was striving to do better with his addiction prior to his death. This song is calm, easygoing and good for rainy days. 
"Once a Day": 5/5 
"Once a day" is the last song on the album; although it's a closure to the album, it's also a closure to Miller himself. The somber melody starts immediately with Miller not rapping, but singing, which puts this song as an outlier among the rest. Miller provides insight and advice, detailing not to keep your emotions inside of your head as time goes on. This song has an emotional, yet beautiful feel and is a perfect ode to Miller's music as a whole. 
Bottom 3:
"Complicated": 3/5 
Possessing a sound similar to Mario Bros. video games, Miller tells about the constant complications he is seeing in his life. This song gives off a 90s vibe, however it isn't as strong vocally or storywise compared to some of his other songs on the album. The story is somewhat similar to some of Miller's other songs on his second to last album, "Swimming." It has a fun beat, but this song isn't as energetic as some of the other songs. 
"Everybody": 3/5 
With striking piano notes, "Everybody" is a song about living life to the fullest before it goes away. In the song, Miller sings "Everybody's gonna live, everybody's gonna die," meaning death is inevitable and to appreciate what and who you have in your life before it's gone. Although this song brings an important message, it has a slow tempo which doesn't suit Miller as an artist. 
"That's On Me": 3/5 
No. 9 on the album, "That's On Me," is about Miller taking responsibility for the way he has acted mentally with his addiction. The swinging mood of the song brings a new vibe to the table; an act of self discovery and self accountability. With Miller discussing his mental health, he also provides reassurance to those in the same boat as him. This song is too short and could have easily been better if it were longer with more verses.