"The Lion King" remake prevails with detailed visuals
With a fresh soundtrack and "live action" animations, the contemporary remake of the "Lion King" competes with the 1994 original for overall supremacy.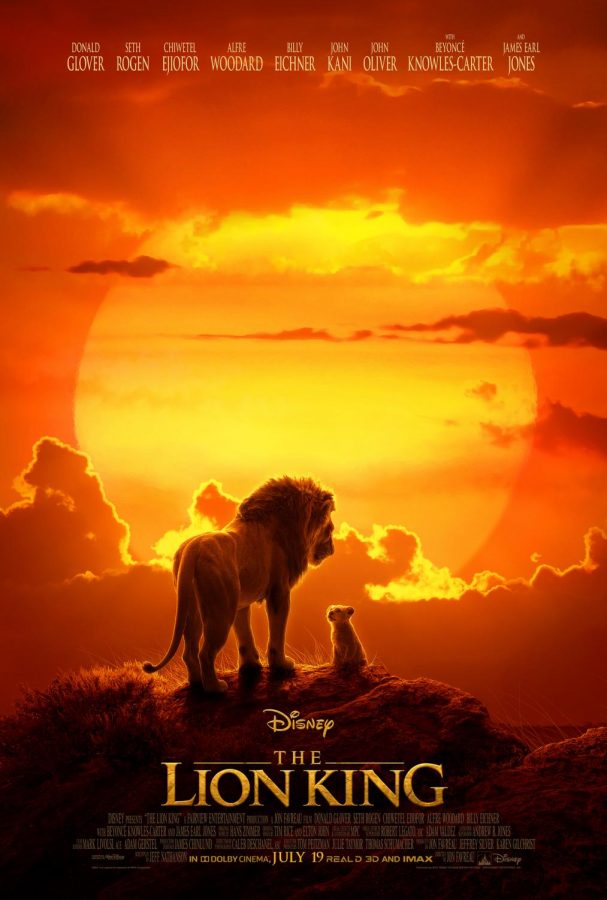 Disney's 2019 remake of the classic movie "The Lion King" follows the same plotline as its predecessor, but its fresh spin on the original soundtrack and crisp, clear visuals makes this film one for the books. 
Although heavily animated, this film was created to appear "live action" as if the audience was actually in the African Savanna with the main characters, Simba and Nala. This photo-realistic approach provided a compelling aspect to the movie, which made it almost impossible to look away from the scenery and animals.
Original songs like "Circle of Life" and "I Just Can't Wait to be King" appear in this contemporary rendition with similar tunes but the new vocals and lyrics provide a fresh take on some of the classic songs. Along with lyrical songs, the background classical music compliments the plotline perfectly. It adds a level of depth and complexity to each scene which entices the viewer to constantly stay engaged in the movie. 
The dynamic character duo, Timon and Pumbaa, create a humorous atmosphere throughout the movie. Even in the dramatic moments, the pair are able to coat the intense plotline in a layer of comic relief. Along with their comedic interjections and one-liners, this duo accompanies Simba in the song "Hakuna Matata" with their very unique voices and needed humorous energy. 
Voiced by Donald Glover, the main character Simba witnesses a tragic incident completely changing his outlook on life, leading him to make a drastic lifestyle change. Glover gives the character a lot of personality and spunk as Simba grieves the loss of a family member and attempts to save his home, Priderock, from the wrath of the villian, Scar. 
Paired with his unique speaking voice, Glover executes the vocals of Simba perfectly and complements Beyonce's voice in the love duet "Can you feel the love tonight," between main characters Simba and Nala. Beyonce, who voiced the character Nala, was one of the many gifted artists who joined this musically talented cast. Together, they create a stunning soundtrack filled with many original songs and a few new ones as well. 
Although the spectacular visuals give the movie a fresh take on the original animations, the "live action" approach aids in the loss of the emotional attachment between the characters which was truly missed in this remake. 
Even with this lack of emotion, this movie still prevails with witty humor and a soundtrack filled with classics, showing that this movie is as good as, if not better, than the 1994 original.