Not-so "High School Musical"
Students' previous exposure to the high school setting through movies and TV shows affect their own expectations.
Growing up, many children and teenagers were enamored with  movies and TV shows based on a high school setting. Movies like "Mean Girls," "High School Musical" and "Ferris Bueller's Day Off" have set unrealistic expectations and ideas for what high school should be. 
Senior Abby Allen believes movies can create an invalid portrayal of a school reality.
"I think movies in the high school setting have given us an unrealistic expectation of high school in kind of a funny way," Allen said. "[They]make it seem like it's all fun, but they don't actually reflect on how much school [work] we have to do."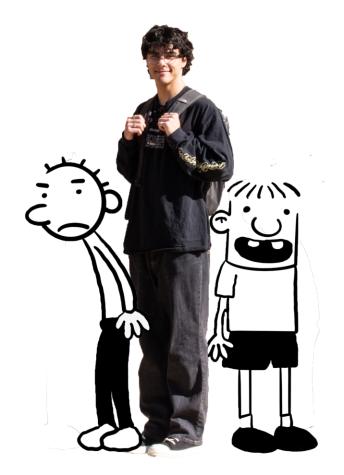 Similarly, after watching the movie "High School Musical," senior Mateo Diaz said movies can set fictitious assumptions about high school.
"I guess some movies kind of set a false standard that it's all just fun and games," Diaz said. "You can have fun but it's also really important to focus on what you are going to do after you graduate, and that's not really talked about in any movies."
Growing up, Diaz did not watch many movies about high school. He does however remember a few, one of which was "Diary of a Wimpy Kid," which he said was one of the movies he based his expectation of school upon. 
Since Diaz did not grow up in the U.S., he said he has had a different high school experience than the one portrayed in American movies. 
"Because I come from Canada we have seen movies about American high school and it is a lot different from where I used to live," Diaz said. "The schools are a lot bigger, the people are definitely way different, their attitude, they value sports way higher and take it more seriously" 
Expectations like the ones Diaz and Allen anticipated have had both positive and negative effects. 
Entering high school, Allen said she believed that it would be separated into cliques. Through experience, she realized that this negative expectation was not true. 
"There are going to be groups divided by sports activities, such as a football group, soccer group, a cheerleading group. But I don't think you're limited to only staying within your group," Allen said. "When you join different activities then those groups start to blend a little bit more and that's how you are able to meet different people."
As Allen has participated in varying activities, she emphasizes what that reality can look like.
"I think in the movies it is very cliquey and they think that they are only allowed to stay within their groups in the movies and they don't separate out. In the movies, the characters are only seen being within their groups. I just don't think that is reality," Allen said.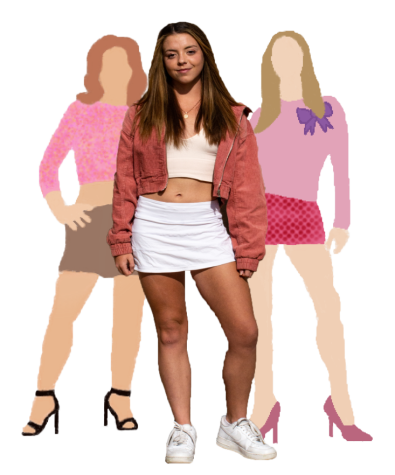 Similar to those attributed to students, there are expectations that come with teaching in high school. English teacher DeAnna Elgin talked about how her perception has changed after watching movies in the high school setting. 
"When kids watch those movies, they think that is what high school is going to be about," Elgin said. "It's not the same reality [and is] definitely different from Hollywood."  
When senior Andriyko Bondar reflected on the character Troy Bolton he said he doesn't believe he is the best example for that character but he does feel he could be close to it.
"If anyone had to be kind of close to that role I would probably put myself there because no one is this caricature but I do what I can to be friendly and class president or whatever but at the end of the day I'm just a person," Bondar said.
In "High School Musical" the character Troy Bolton talked about how different stereotypes are not a reality.
"High school is a place where teachers encourage us to break the status quo and define ourselves as we choose. Where a jock can cook up a mean crème brulee, and a brainiac can break it down on the dance floor. High school is having friends we'll keep for the rest of our lives, and that means we really are 'all in this together,'" Troy Bolton said in "High School Musical 3".   
Bondar said that the meaning behind this quote is true but unfortunately not fully applicable to the real world. While he feels he fits the description of Troy Bolton he believes no one should base their high school experience on a movie character and everyone should live their high school experience the way they will be most happy.
Leave a Comment
About the Contributors
Addie Aadland, Writer
Addie Aadland is a sophomore and a writer for "The Express." This is her first year on staff. Outside of newspaper, Addie is a member of the Mental Health Board and is involved in girl's soccer and basketball. Outside of school, she enjoys hanging out with her friends and family,  watching movies and going outside with her neighbors. She is thrilled to express herself through writing as a part of the newspaper staff at Northwest.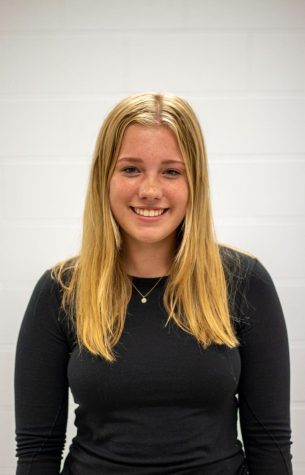 Avery Sigg, Designer
Avery Sigg is a junior and a designer for "The Express." In her free time, Avery plays soccer for both a club and BVNW. She also enjoys spending time with her friends and family, as well as spending time outside or going on fun vacations. Avery is excited for what this upcoming year will bring.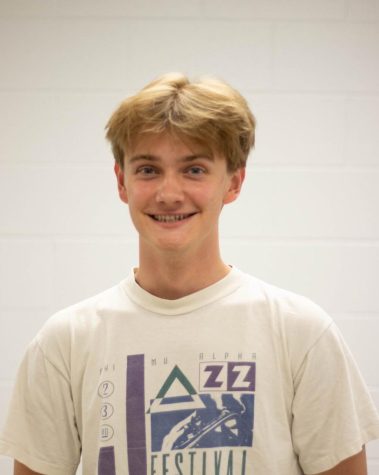 George Buckley, Photographer
George Buckley is a junior and a photographer for "The Express." This is his first year on staff. George is also a runner for the Cross Country team, a member of MUSE and a participant in the Environmental Club. In his free time, he enjoys spending time with his friends, playing with film and watching some of his favorite movies, which include "The Cabin in the Woods" and "Independence Day." George is enthusiastic about his upcoming time with newspaper and cannot wait to learn from other staff members.