Unity in diversity
A deeper look into how people celebrate, participate in and recognize Indian culture.
Although senior Nithya Mamalayan has practiced singing Carnatic music for 11 years, a traditional style of Indian music, she is hesitant to share this skill with her non-South Asian friends, as they are unfamiliar with it. This is due to the culture's small amount of representation at Northwest. 
"It's not something I purposely keep private, but I also don't make a point to tell everyone I'm friends with," Mamalayan said. Most of Mamalayan's peers do not know she participates in Carnatic music. 
Junior Dyani Anand said although Indian culture is well recognized at BVNW, many people do not know the specifics that play a part in the culture overall.
"There are over 100 different gods and goddesses [within Hinduism] and each one stands for a certain aspect," Anand said.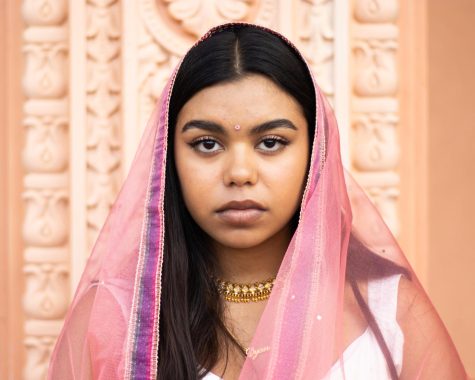 Mamalayan mentioned there are various practices of Indian culture, including different types of dancing and singing found in different regions. While southern Indians often practice Bharatanatyam, the oldest classical dance tradition in India, northern and western Indians practice Garba, a form of community circle dance.
Similar to Anand, Mamalayan said she senses an overall respect for Indian culture but no real sense of representation at BVNW.
"Our school itself doesn't do anything to represent it," Mamalayan said. "It would be nice if people were more educated overall. I don't think there's any disrespect, but I don't think there's the maximum level of education."
Mamalayan suggested the school could host a culture day or fair to allow people to better represent and be educated about Indian culture, as well as its many aspects.
Mamalayan said that each part of Indian culture is unique and it is not only one monoculture. She would describe the parts as "unity in diversity." 
"[Indian culture is] kind of all merged into one in western media, but in different parts [of India] you can see different things that each represent the types of people living there," Mamalayan said. 
Along with Mamalayan, Anand said there are many religions within the culture, but she practices Hinduism. Anand said her family goes to the Temple or festivals for certain holidays and to pray as a part of her religion.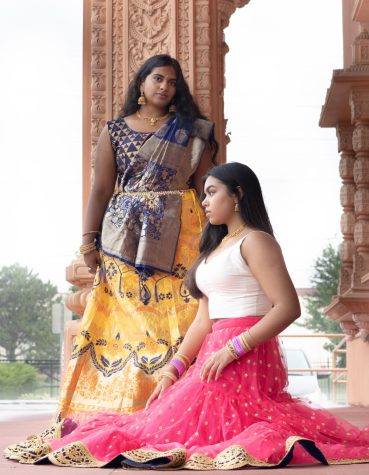 Anand also mentioned her favorite celebration is Diwali, which is widely known as the festival of lights. Diwali is a festival that usually lasts for five days and celebrates the victory of light over darkness. 
"It's the most colorful and the most to get dressed up for. It is [also] fun to cook with family and stuff like that," Anand said.
Another celebration that is a part of Indian culture is Holi, the festival of colors, which Mamalayan said is her favorite. Holi is a religious holiday that is celebrated in the spring. It celebrates the end of winter and the beginning of spring, symbolizing love and new life. 
"You throw different colored powders at each other to celebrate," Mamalayan said. 
Depending on the holiday, Anand said there are also many different types of food within Indian culture. She said the most well-known dish is 'butter chicken' which is a mixture of orange curry and rice. In terms of desserts, Anand said her favorite is 'Gulab Jamun,' which she described as "kind of like donuts that are submerged in really sweet syrup." Anand said that she would get made fun of while growing up since she ate foods other kids didn't know.
"[I experienced discrimination] when I was little due to the fact that not a lot of little kids would know what food I was eating. Even my little cousins still get questioned on what they are eating, or why their food looks like 'that,'" Anand said.
While she has encountered discrimination in the past and has seen a few of her family members experience it, Anand does not think there is a lack of respect for Indian culture at BVNW. Mamalayan said this may be due to the large volume of Indian students at Northwest, preventing her from feeling like an outcast. 
Both Mamalayan and Anand describe Indian culture as unique. In the sense of valuing this diversity, Anand said it is important to always value others and where they come from. 
"Respect other people's religions and cultures even though they are different," said Anand.
Leave a Comment
About the Contributors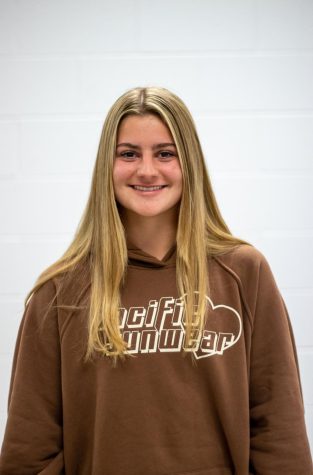 Alex Cowdrey, Writer
Alex Cowdrey is a junior and a writer for "The Express." This is her second year on staff. Alex is also a member of Sources of Strength and girl's soccer at BVNW. Outside of newspaper, she enjoys playing soccer, spending time with friends and family, listening to music and watching movies. Overall, Alex is excited to meet new people and continue giving voices to individuals within the community who might feel like they don't have one.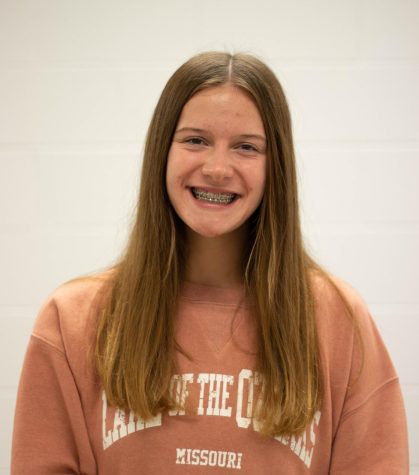 Sydney Barnett, Writer
Sydney Barnett is a sophomore and a writer for "The Express." This is her first year on staff. Outside of newspaper, Sydney is a member of the Mental Health Blub, a BVNW Ambassador and is involved in girl's soccer and basketball. Outside of school, she enjoys playing soccer, hanging out with her friends, listening to music, watching movies and going on walks. Sydney also loves spending time outside with her neighbors. She is excited to be a part of the newspaper staff this year at Northwest.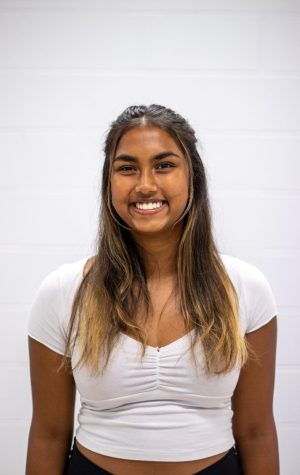 Arpa Das, Photographer
Arpa Das is a senior and a photographer for the Express. This is her first year on staff. Outside of newspaper she is part of the BVNW girls golf team, MUSE, NHS, KAY Club and is a board member of NAHS. Arpa also enjoys binging Netflix shows as well as going to the driving range and shopping with her friends. She's excited for what her senior year will bring.