Fitting the mold
With summertime approaching, students share the struggles and insecurities commonly faced regarding their bodies and public opinion.
In eighth grade, sophomore Katy Olson spent two weeks in the hospital with a heart rate of only 20 beats per minute, compared to the average 60 to 100 bpm for a teenage girl.
 "I was severely underweight. I was at Children's Mercy for two weeks until my heart rate was back up to where it'd be safe for me to rest," Olson said.
Olson's mom, Kim, said that while Olson was in treatment, it was a frightening experience for the family. 
"It was scary. We didn't realize how serious the situation was. We came to realize that this wasn't going to be an easy, quick recovery," Kim said.
In seventh and eighth grade, Olson had an eating disorder, which she said heavily affected her physical health and how she viewed her body. 
"I had anorexia nervosa, which is a type of eating disorder where you lose a lot of weight," Olson said.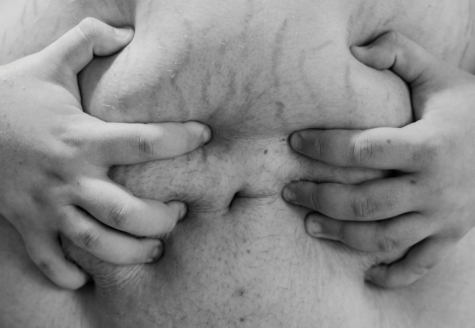 Though Olson has since recovered from anorexia nervosa, she said she still has insecurities surrounding her body, especially during the summer. 
"I can definitely notice [my body image] getting worse in the summer, just because I find myself comparing myself more to other people," Olson said. "I'm probably most insecure about my legs or my face, because I have acne. ​​I have longer legs, so that always kind of makes me a little insecure."
Along with Olson, junior Hannah Johnson said her body image issues can worsen during the summer, as clothes start becoming shorter.
"In a lot of cases, and sometimes it happens to me, it does get worse around the summer because if you're swimming or wearing shorts, it [can make you] self-conscious," Johnson said. "I'm always like, 'What if I don't like how other people see me?'"
To add to this, Johnson said she has been more cognizant of the way she views her body as she has grown up.
"[Body image] has been something that, as I've gotten older, it's gotten more concerning. I [feel] more pressure to fit into what's the 'right' body mold," Johnson said.
Self image is not the only reason people cover up during the summer. Senior Ollie Watson said he used to cover up his self-harm scars. Watson's mom, Renée Watson, declined an interview.
"From seventh grade to sophomore year is when I would self harm on my wrist, and whenever I did that, I would cover it up, no matter what season it was, with long sleeves," Watson said.
As of right now, Watson has been five months clean from self harm, but said they had two different reasons for either showing or covering his scars.
"[Sometimes] it was to stop [another] pain, [and] I wouldn't want people to see. But some of the reasons why I would [self harm] is because I was hurting so much, and I couldn't handle that it wasn't being seen, so I would do something to show I was hurting," Watson said.
Additionally, Watson mentioned that people can easily feel pressured to cover up their scars and insecurities.
"I think in general, it doesn't matter [what your] age [is], I think everyone kind of [thinks], 'Oh don't show these,'" Watson said.
Partially due to social media, both Olson and Johnson said they have felt the pressure to look a certain way.
"[Social media is] how I interact with a lot of people. I see people every day… being able to change how they look with filters or with editing apps. It can definitely have a very negative impact on someone's body [image]," Olson said.
Not only can social media have a negative effect on girls, Olson said she feels it impacts boys as well. 
"[On social media], girls always have very small waists and they're very skinny. Whereas in guys, [they] are normally very muscular, which can also provide some body image issues," Olson said. "[Social media] can have negative impacts on both genders."
Senior David Sheets said he also believes boys feel pressure to look a certain way, such as being muscular and tall. He also said he thinks men are less vocal about body image issues because they are looked down upon for expressing how they feel about their body.
"Men have been told through our society to open up less and hide a lot of those feelings. And if you do show them, you're not 'man enough,' which I think is an incredibly unhealthy thing for anyone to do for any amount of time," Sheets said.
Even though it wasn't on social media, Watson did have a negative experience showing that unwanted attention can transfer to reality.
"It still kind of bothers me to this day, but [my arms were] covered in scars on both sides.  They were like, 'We can check if it's real by feeling it.' And so, they would feel it," Watson said
Like Olson, Sheets has struggled with an eating disorder and, as a result, was hospitalized. This condition is called Binge Eating Disorder (BED), which involves frequent consumption of large amounts of food.
Sheets is unsure if he still has BED; however, he does know the condition has significantly improved over the past two years after going to treatment. 
As somebody who has been overweight for approximately a decade, he said his self esteem is not very high, especially in the summer.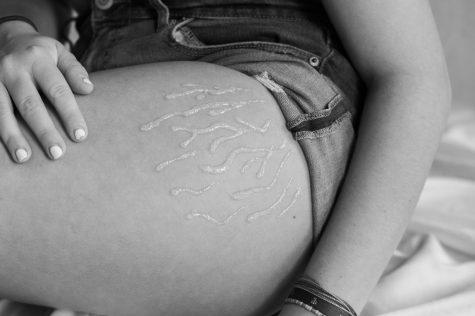 "My own mental picture of [how] I see myself [is not] usually very good. I can have a lack of self confidence, especially with wearing anything [in the summer]," Sheets said. "When I was younger, I would always be scared to go swimming. I would wear a pool shirt at the neighborhood pool and would be scared that when I got wet, I'd look fatter."
Although Sheets said the way he views his body has gotten better, he still wears a pool shirt when swimming.
As David has struggled with body image, Erika Sheets, David's mom, said being healthy matters more than a number on the scale. 
"If you are underweight or overweight, your body is just giving you feedback that something is out of balance," Erika said. "What matters is being healthy… not a number on a scale."
While Sheets' weight seriously affects his self esteem, Johnson said growing up as a minority affected hers.
"Growing up in Johnson County not [being] white, [and] not [being] the traditional beauty standard in America was really hard because when you're younger, you're really insecure and you want to look a certain way or be a certain way. And it was hard to accept that I just was never going to be that, just genetically," Johnson said.
Being at Northwest has helped her embrace herself, as Johnson said there is more diversity and variety of body types. 
Although Sheets, Watson, Johnson and Olson said they have felt discouraged about their body images, Olson said it is important to remember what counts.
"Remember you're not alone in this situation and you can feel very insecure in your own body. But just recognize that your outward appearance does not mean the most at all," Olson said.
Leave a Comment
About the Contributors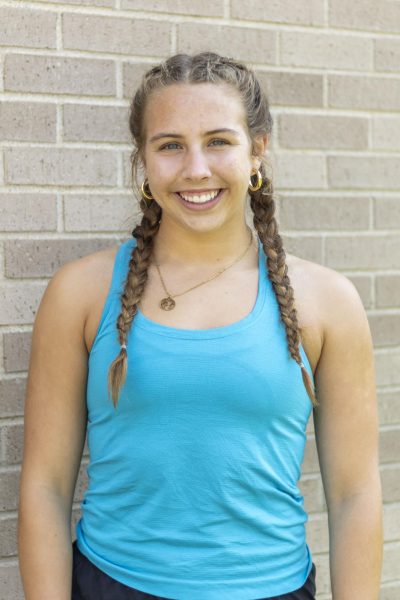 Alyssa Gagnon, Writer
Alyssa Gagnon is a senior and writer for "The Express" as well as a designer. This is her third year on staff. Outside of newspaper, Alyssa is involved in soccer, Quill and Scroll, NHS, SNHS and Kay Club. In her free time, she loves to hang out with her friends, travel, play soccer, go to the gym, and listen to music. Alyssa is very thankful to be apart of "The Express" and is excited to see where this year takes her.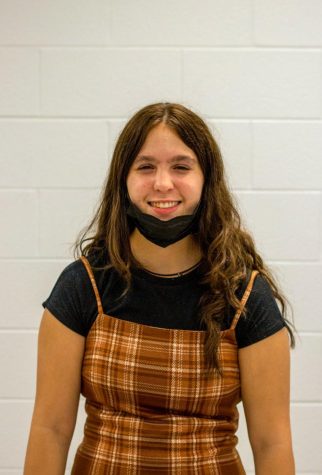 Quinn Brown, Writer
Quinn Brown is a senior and writer for "The Express." This is her second  year on staff. Outside of newspaper, she is involved in NHS, Chorale,  and a book club with her friends. She is a coffee addict. In her free time, she likes watching studio ghibli films, playing with her dog Copper, crunching fall leaves, writing stories and reading. Her favorite books include classics and Greek mythology like "The Iliad," and her favorite bands are Dayglow and Glass Animals. Quinn is overall extremely eager to write for the newspaper this year, and is ready to improve her writing skills and produce great articles!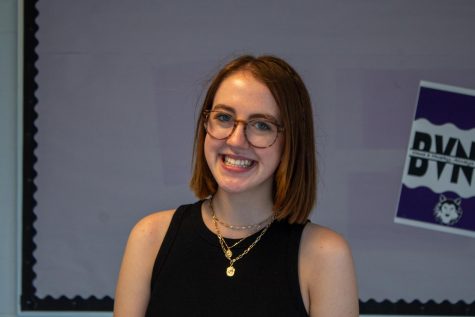 Laura Benteman, Photographer
Laura Benteman is a senior and a photographer for "The Express." Outside of newspaper she is also a photographer for the yearbook, "BVNW Horizon," the communications manager and photographer for BVNW Theatre and is a part of NHS and Rise. She works as a nanny and loves to volunteer with her church. In her free time she can be seen hanging out with friends, listening to music, babysitting, thrifting, caring for her numerous plants and of course taking photos. This year Laura hopes to improve her photography skills and further develop her photography style.