Creative escape
A look into the artistic side of students at Northwest and how their experience in the art program has been thus far.
The art program at Northwest effectively teaches life skills as well as artistic techniques, according to junior Gabbie Troutner. She said the art program at Northwest offers a variety of classes so that anyone could find a class they enjoy. In addition to the art skills she learned through the art program, Troutner said she also learned crucial life skills.
"I think I've learned a lot of patience. If I mess up, [I think,] 'how can I fix that mistake?'" Troutner said. "I think I've definitely learned a lot of patience and how to problem-solve."
 Art teacher Chris LaValley agrees that the Northwest art program can have benefits for students later in their lives. She said not only do art classes teach new artistic techniques, but art classes can also benefit students in their careers and adult life.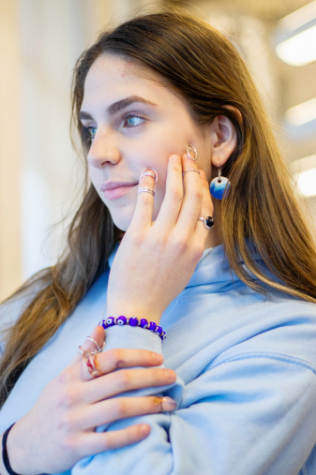 "If you look at current businesses, when you ask them what they're looking for in future hires, they always want students who can think creatively, who can think outside the box, who can creative problem solve on the fly," LaValley said. "Even if they're not art jobs, those are still things that employers are looking for in their employees.
The school art program includes a variety of classes in order to reach a wide audience. Senior Aniela Cabrera began taking virtual art classes during her junior year and she recently started taking art classes at BVNW. Her favorite is Ceramics II.
"I really like Ceramics II for the more advanced and more in-depth [projects.] Even though we have set projects, we are allowed to do other things that we want," Cabrera said. "So if you want to make a little plate for jewelry, we can go ahead and do that, or you can do whatever you want, as long as you're following the guidelines for the project."
Cabrera added that, although it can be tough to hear at times, receiving constructive criticism is critical to her artistic process.
"Making sure the student knows what they can do to be better as well as what they should do to improve [is important]," Cabrera said. "If you're just giving constant criticism, it really diminishes how they think they are as an artist." 
Another outlet for artistic expression at Northwest is MUSE. MUSE is a literary magazine where students publish their writing and artwork of all styles. Senior Cass Bryant, who has been the co-editor of MUSE for two years, said joining MUSE has allowed her to have a platform and receive beneficial feedback for her work, which is mainly poetry. 
"I think [MUSE] is a really cool way to get your work seen. It's also a really interesting way to get information or critiques on your work," Bryant said. "It's been a really good way to learn how to improve my writing."
Finding inspiration is a necessary element for artists to be creative in their work according to Bryant. She said she feels most creative when viewing the artwork of others. Bryant added that she is most motivated when she feels a strong emotion from particular pieces.
"I find a lot of inspiration in good pieces of art. I love movies, books and poems. There is a lot for artists to gain from seeing other people's work and how they express themselves," Bryant said. 
Similarly, Cabrera said she draws inspiration from several places, such as TV shows and nature. She said it is alright to draw inspiration from outside sources, as long as the finished piece is original.
"It's OK in art to kind of base your ideas off of somewhere else as long as you're not stealing their work completely," Cabrera said. "That's totally fine because you have to get ideas from somewhere, whether [it is] nature or other people, and I feel like learning off of other people is great."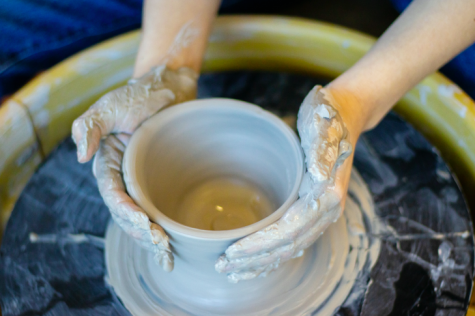 Another style of art that is taught at Northwest is the creation of jewelry. Troutner said her favorite classes have been Jewelry I and II.
"[Jewelry teacher Carly Kimbrough] is an amazing teacher and she's really nice," Troutner said. "I just love making jewelry, it's a lot of fun and you have a lot of creative freedom."
Along with enjoying the actual process of creating art, Troutner said art classes allow her to escape from the stress of the school day.
"I really just like [art] in school because it gives me a break in my day, [and] it's not something that's a super high-stress class," Troutner said. "It's really chill. It calms me down, honestly."
Some students at Northwest plan to make a career out of art. Senior Jack Minor is one student who will be attending the Kansas City Art Institute next year. Submitting art to galleries is a way to showcase people's artwork to the public, and Minor currently has two of his pieces at Jones Gallery, located in Kansas City, Mo. According to Minor, the public seems to be reacting positively to his work, and he plans to submit more of his pieces to galleries in the future. 
When creating art, Minor said the most important thing to remember is to not make it entirely for other people; one should make it for themselves to be proud of and not to get discouraged because of others. 
"My mom always said, 'comparison is the thief of joy,' and I kind of live by that. Don't look at other people's stuff and compare it to yours because you will just be unhappy with what you make," Minor said.  "As long as you're happy with [your art], that's really all that matters."
Leave a Comment
About the Contributors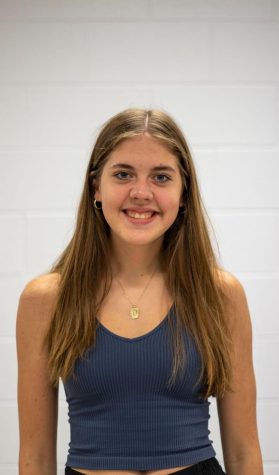 Lindsay Maresh, Writer
Lindsay Maresh is a writer and designer for "The Express." She is a junior and this will be her second year on staff. Outside of newspaper, Lindsay is a class officer in Student Government and a member of KAY Club. She also plans to join NHS and NEHS this year. In her free time, Lindsay enjoys spending time with friends and family, reading and traveling. Lindsay looks forward to improving her writing and design skills this year.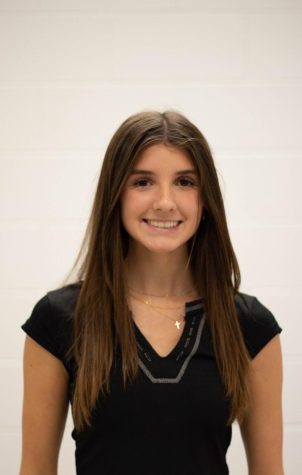 Hannah Rakolta, Writer
Hannah Rakolta is currently a junior and a writer for "The Express." This is her second year on staff. Hannah is a member of Quill & Scroll and plans to become a member of NSHS and NHS. Outside of school, she enjoys hanging out with her friends, occasionally playing golf and playing club soccer. Hannah is very excited to continue to give other students a platform through newspaper and overall help her community advance.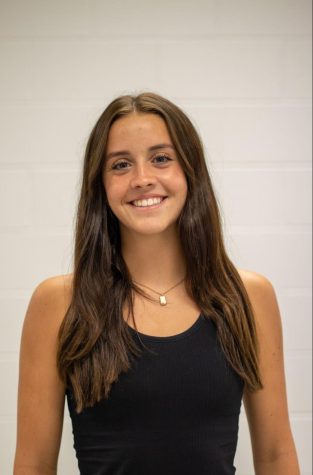 Bailey Thompson, Chief Photographer
Bailey Thompson is a senior and Chief Photographer for "The Express." Outside of staff, Bailey is in NHS, NAHS and a part of the girls soccer team. She also enjoys spending time with her friends and family, as well as binge-watching TV shows and movies on Netflix. Bailey is excited for what the future has in store for her and is ready for the next step.