Huskies open season as Rob Jones Tournament champions
The varsity baseball team defeated Olathe East, 3-1, and Olathe South, 9-5 to win the Rob Jones Tournament.
After setting the Blue Valley Northwest single-season wins record for a pitcher last season, senior Max Abramovich was given the start in the Huskies season-opener Friday afternoon against Olathe East. It did not take long for the Huskies senior right-hander to find his groove as he faced the minimum through the first three innings.
"I felt all the command," Abramovich said. "I was just rearing back and throwing it as hard as I could and it was just going everywhere I wanted it to go so it was just one of those days where you have a good day."
In a rematch of last year's state quarterfinal matchup, the Huskies took the first lead after an RBI single in the third inning by senior Clayton Leathers scored senior Josh Fiene. Just an inning later with the game knotted at 1-1, Fiene singled into the right center field gap to score sophomore Eastin White and senior Drew Black. Fiene's 2-run single gave the Huskies a 3-1 lead that Abramovich and senior Scott Duensing would not give up.
Duensing, in a familiar position to where he was last year with a lead at the end of the game, pitched a scoreless two innings to get the save.
"My mentality was pretty much the same as last year," Duensing said. "Me and Clayton decided pregame that we were going to mix stuff up and keep them off-balance since Max basically threw all fastballs the first five innings."
With the same recipe as last year, Abramovich and Duensing combined to throw seven innings of one-run ball, allowing just three hits. The win for the Huskies set up a championship matchup with Olathe South, who BVNW eliminated in the regional semifinals last year.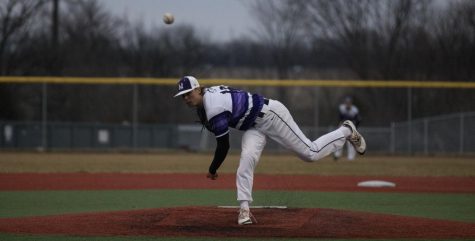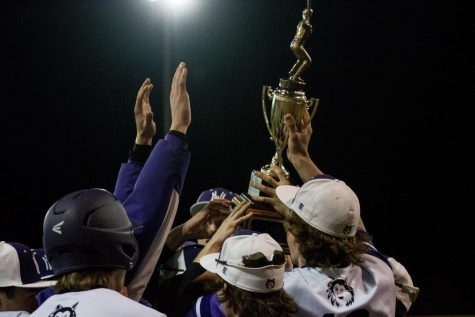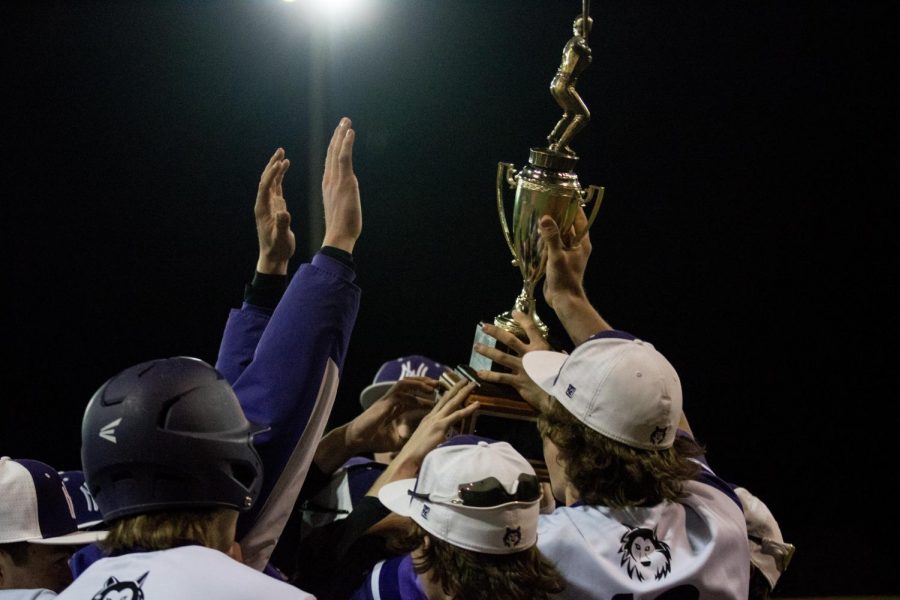 In the Huskies second game of the day, they got off to a quick start. Fiene picked up where he left off in the first game, ripping a single to center field to give the Huskies a 1-0 lead over the Falcons. After Will Dennis struck out two Olathe South batters in the bottom half of the first inning, the Huskies offense opened up a 7-0 lead in the second inning.
The Huskies' offense scored six runs in a bizarre second inning which saw an error, two hit by pitches and four walks while only one Husky- Clayton Leathers – reaching base via a base hit. Despite an unusual offensive performance and few hits, the Huskies were able to see plenty of pitches at the plate and force multiple pitching changes for the Falcons. Head coach Corby Lange said the ability of BVNW to see pitches at such an early stage of the season was something he was impressed with.
"We had guys who were willing to say 'I'll stay off that pitch it's not mine,' find a way to get on base and let the other guy do the job," Lange said. "[Pitch selection]'s very impressive. I usually think it takes about 20-25 at-bats for a varsity baseball player to get comfortable. I saw guys look comfortable in their third or fourth at-bat this season today, and so I think that's exciting."
With a 7-0 lead in hand, Dennis was able to command the zone and make quick work of the Falcon lineup. In front of multiple pro scouts Dennis threw four innings, allowing one hit while striking out five.
"I had most of my stuff, but I feel like there's always room to improve," Dennis said. "I was pretty satisfied for the first start of the year."
The Huskies cruised to a 9-5 win, taking the tournament crown and opening the season with a 2-0 record. BVNW will travel to St. Thomas Aquinas Wednesday March 28 for their next game. First pitch is scheduled for 4 p.m.