Quick scout: Previewing the 2018 state championship game
BVNWnews writer's Gabe Swartz and Ben Brown take a look at the Huskies state title game matchup with Lawrence Free State.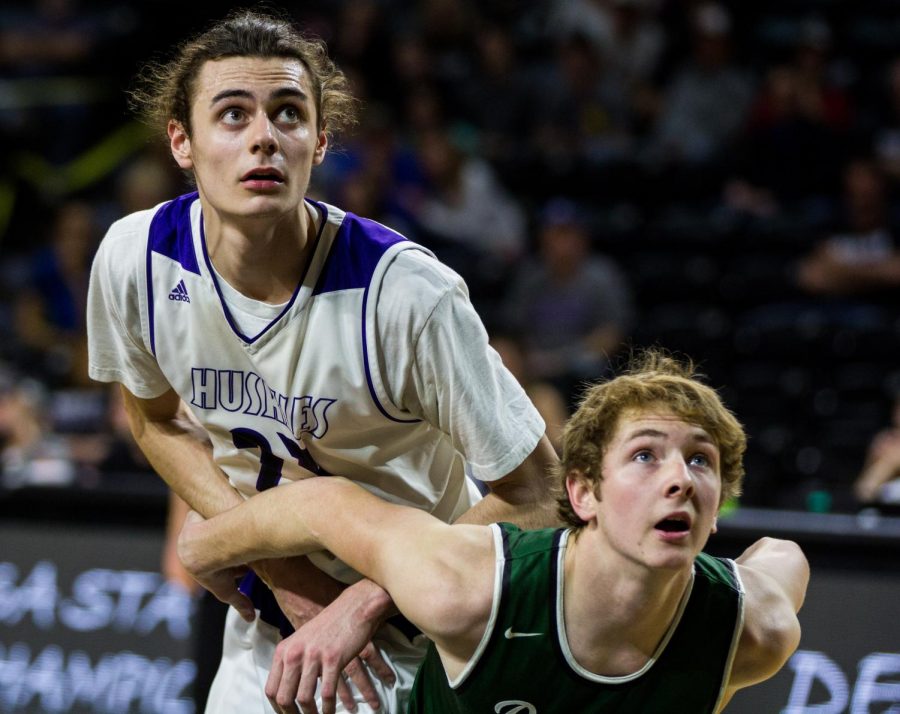 Saturday's matchup: No. 1 Blue Valley Northwest (20-4) vs. No. 2 Lawrence Free State (19-5), 6:15 p.m., Charles Koch Arena, Wichita, Kan.
"This has kind of been predicted Free State and us," senior forward Parker Braun said after last night's semifinal win. "We're ready for it. I hope they're ready for it. It should be a good game. I'm excited."
What's at stake:
This 2018 state championship game is a rematch of last year's state semifinal. In the 2017 contest, Blue Valley Northwest defeated Free State, 67-40. Tonight marks the second consecutive year in which the Huskies are playing in the state championship game, and the seventh title game appearance in the school's 25-year history. Free State enters their first-ever state championship appearance with a 19-5 record after defeating Topeka High, 68-57, in the semifinals. The Huskies enter tonight's contest on a 16-game winning streak, defeating Kansas Class 6A opponents by an average margin of victory of over 24 points per game.
Three players to watch for Lawrence Free State:
6-foot-1 senior guard Garrett Luinstra (No. 3)
Committed to the University of Kansas as a preferred walk-on for next year.

Scored 20 points in the Firebirds semifinal win over Topeka High.

He's the point-man for the Firebirds; the offense runs through him.
6-foot-5 junior forward Noah Butler (No. 24)
Lost to BVNW in the state final as a member of the Lawrence Lions last year.

Has good size; not a great shooter.

Scores the majority of his points inside.
6-foot-2 senior guard Bansi King (No. 11)
Another transfer for the Firebirds. Came from Bishop Seabury Academy, a 2A private school in Lawrence.

Provides the spark off the bench for LFS.

Scored 12 points off the bench in the Free State semifinal win over Topeka High.
Three players to watch for Blue Valley Northwest:
6-foot-5 senior forward Joe Pleasant (No. 32)
Coming off of two-straight 21-point performances in the Huskies quarterfinal and semifinal wins over Lawrence and Derby.
Has to match up with Noah Butler.

Most experience of any Northwest player on the court with eight state tournament games under his belt.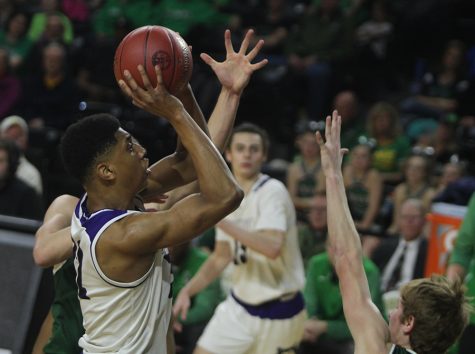 6-foot-9 senior forward Parker Braun (No. 23)
Tallest player on the court.

Has picked up offers from Northern Iowa and UNC Wilmington after his play in the first two games of the tournament.

Has to stay out of foul trouble, but also protect the rim.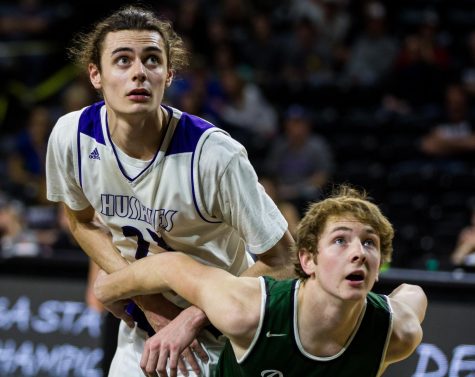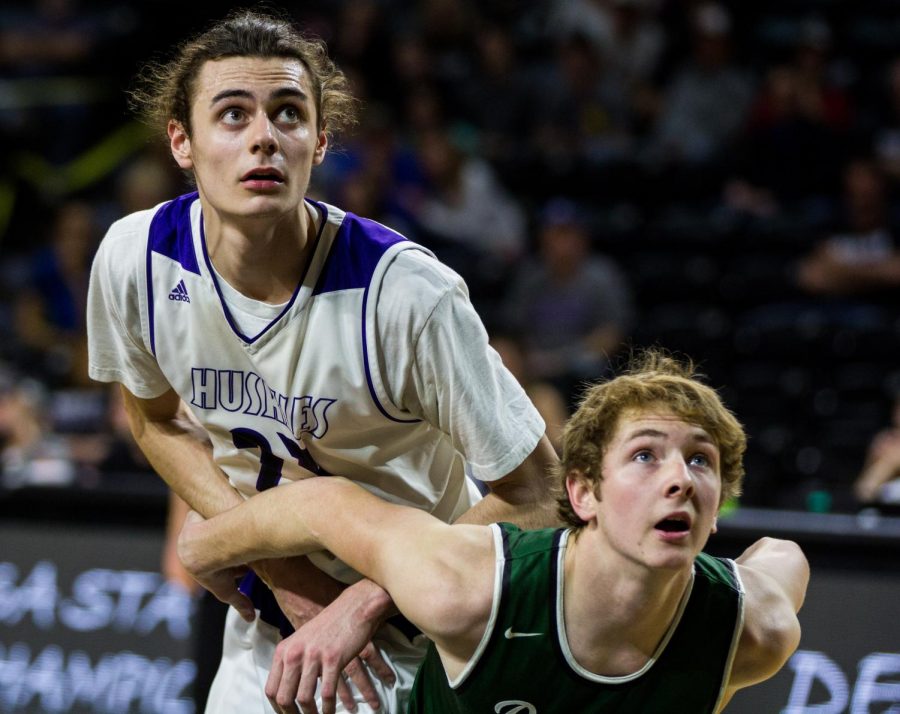 6-foot-4 freshman guard Jack Chapman (No. 3)
Had his career-high 20 points in the first game of sub-state against Gardner Edgerton.

Provides defensive length for the zone off the bench.

Will get an opportunity to hit a few open 3s off the bench, has to knock a few of them down. (Has shot 4/6 from 3-point in the first two games of the tournament)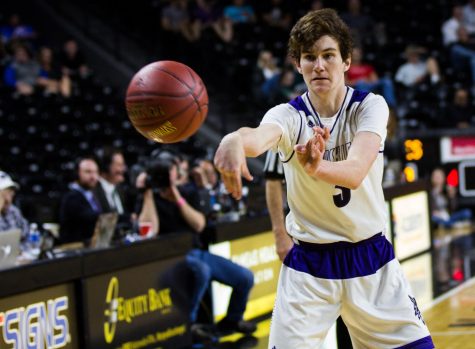 BVNWnews predictions:
Gabe Swartz: Blue Valley Northwest 68 Lawrence Free State 58
The Huskies length will disrupt Luinstra on the perimeter and force the ball into the hands of Noah Butler and other Firebird players. The Firebirds would be better served to slow the pace down and make it a low-possession game. If they can't do that and allow BVNW to get out and run in transition it'll be the same story for Free State as it has been for every other Kansas Class 6A school in 2017-18. Senior guard Sam Ward and junior guard Christian Braun will outplay Luinstra and Free State senior guard Zach McDermott and the Huskies will repeat as Class 6A champions for the second consecutive year.
Ben Brown: Blue Valley Northwest 74 Lawrence Free State 65
Similar to the semifinals game, BVNW will be tight in their first few possessions, but end the first quarter with the lead. Free State showed why they are second in 6A as they rolled off a 31-2 run against Topeka in their semifinals matchup. Although Free State will manage to cut the Huskies' lead throughout the game, the height of senior forwards Parker Braun and Joe Pleasant coupled with the athletic ability of senior guard Sam Ward and junior guard Christian Braun will lead BVNW to a 2018 state title.