Swartz on sports: Examining BVNW basketball's biggest question marks entering this season
After coming off a state championship in the 2016-17 season, Gabe Swartz examines the key questions facing this year's Northwest squad.
The Northwest basketball program is back in action at home Friday night against Hogan Prep at 7 p.m. but before they get back on the court this season, we'll examine five questions they'll need to answer to cut down the nets in Wichita again this March. So with that, let's get into it.
Who's the "go-to guy?"
Last year, when the Huskies needed a bucket late in games they went to Darien Jackson. As seen in their 87-83, double-overtime win over Chaminade (Mo.) Jackson scored 30 points and took the game over at times. When the Huskies needed a basket, they could rely on their senior guard to get one for them. Now, with Jackson at the University of Tulsa this year, the Huskies must figure out who they can rely on for an easy basket.
Most likely… The "go-to guy" for BVNW is senior forward Joe Pleasant. Pleasant has started every game in his high school career and has the experience necessary to be relied upon in crucial moments. Head coach Ed Fritz said the Huskies' senior forward needs to be someone they can trust this year.
"Joe had some great games last year, but he also had some games where he didn't do as well as he needs to," Fritz said prior to the start of this year. "He needs to be the type of guy that gets 15 points and 10 rebounds a game, which he's more than capable of doing."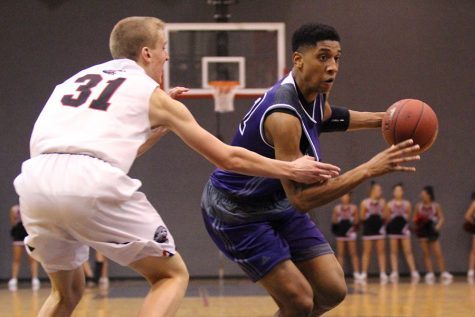 Don't rule out… Either senior forward Parker Braun or junior guard Christian Braun becoming the star the Huskies lean on in close games. For Parker, his ability to stretch the floor and score inside-and-out as a 6-foot-9 forward could make him the versatile scorer the Huskies need in late game situations. Despite playing a limited role off the bench for the Huskies last year, Christian emerged over the past summer and received offers from Missouri State and Loyola (Chicago) before entering his junior season. As a 6-foot-4 guard, Christian can shoot the lights out, it's just a matter of how often he does so. 
How will the Huskies fare in non-conference play?
Blue Valley Northwest escaped with an unbeaten record last year in non-conference play, but the Huskies face challenges early and often in their non-conference schedule this year. The Huskies non-conference schedule includes plenty of challenges, as the Huskies have been more than willing to take on anyone outside of Eastern Kansas League play.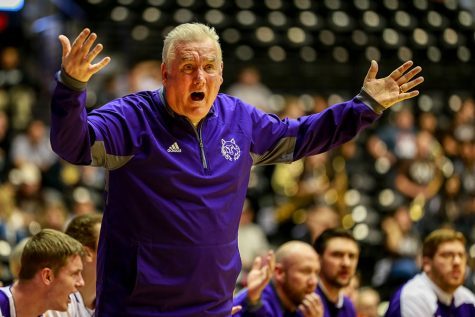 Most likely… The Huskies won't be going undefeated in non-conference play this season. Six times last year the boys basketball team played in games decided by 5 points or less. In all six of those contests, the Huskies prevailed with the win. That kind of success in close games probably can't be duplicated, and with a tougher non-conference schedule than in 2016-17, BVNW is extremely unlikely to go undefeated in non-conference play.
Don't rule out… The Huskies finding a way to run the table through non-conference play. Despite playing a nationally ranked team last year in St. Louis Vashon, as well as a prep powerhouse in Chaminade, the Huskies navigated a difficult out-of-conference schedule last year without any issues. It's not out of the realm of possibility that they do it again.
What does the bench depth look like?
The Huskies never really ran into any trouble with their bench depth last year, as guys like Christian Braun, Sam Ward, Jacob Clark and Jackson Heath filled their roles and provided good minutes when needed. One of the frequent issues last year was foul trouble for Parker Braun, something that he needs to avoid this year to avoid exposing a weaker bench unit. Oftentimes, the senior forward would find himself in the air on pump fakes, or not keep his arms vertical, landing him with unnecessary fouls. Rather than hunting blocks, the senior forward needs to be able to realize that his 6-foot-9 frame will alter shots at the very least, if not block them, keeping him on the floor more this year.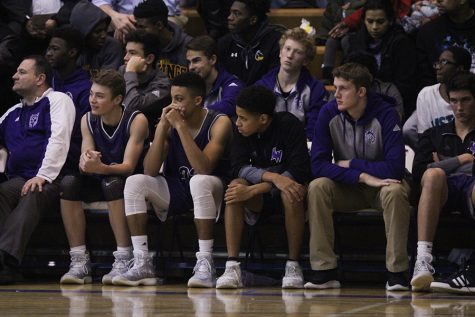 Most likely… Foul trouble in a few games will expose a bench that's not as strong as last year. It will be interesting to see the Huskies rotation early in the season, as Fritz will likely be playing plenty of  players with little experience in varsity action. Freshman forward Jack Chapman is poised to play a large role off the bench as the Huskies sixth man. With junior Jacob Clark's departure to Rockwall, Tex. and senior Jackson Heath electing not to play this year, the rest of the Huskies bench will be reliant on junior guards Jack Hungerford and Nathan Burger, as well as junior forward Matthew Chapman and senior forward Andrew Lind. It's likely the Chapman brothers and Lind each play a significant role when Pleasant or Parker take a breather or get in foul trouble.
Don't rule out… Because the Huskies won't have as much speed on offense, and will play a slower tempo, Fritz could elect to play a tighter rotation, with Hungerford, Burger and Lind's playing time depending on the need for either ball-handling, perimeter shooting or post defense.
Defensive challenges?
There's no denying that the Huskies will be challenged on the defensive end a lot more this year than last. This Huskies lost tons of athleticism due to graduation. Last season, A.J. Pleasant was a defensive pest in the backcourt while Jamicheal Morgan and Darien Jackson each had the capability to lock down opposing guards. This season, a defensive stopper for the Huskies appears to be nonexistent. That will pose challenges for the Huskies defensively, something they really didn't have to worry about last year.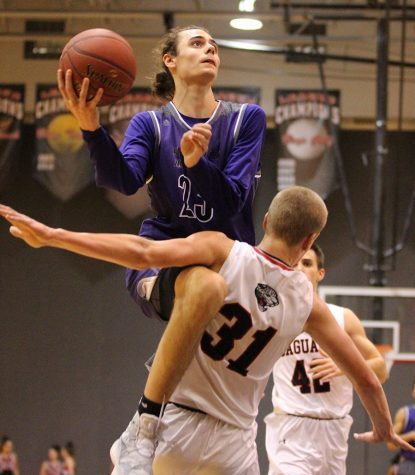 Most likely… The Huskies end up playing zone, something Fritz has not had to go to much in his career at Northwest. There's no replacing the speed of A.J. Pleasant, Jackson and Morgan, but with the size of senior guards Sam Ward, Max Johnson and junior Christian Braun, coupled with good size from the Northwest bigs, a zone defense with great length will be the best option to attempt to stifle opposing offenses.
Don't rule out… Fritz forcing the Huskies to play man-to-man defensively. Last year, Fritz claimed Ward would be "one hell of a player" if he picks his defense up. There's an outside chance Fritz challenges Ward and Braun to be better man-to-man defenders and hopes they become more willing and more capable in doing so.
How will the Huskies look offensively this year?
During the 2016-17 season, the Huskies ran a lot of dribble weave offense, often resulting in dribble drives for Darien Jackson and A.J. Pleasant. Along with the change in half-court offense, the Huskies won't be able to get out and run in transition offense with the loss in perimeter speed. So, how different will the Huskies offense look this year?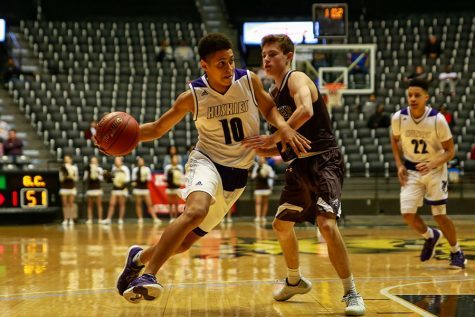 Most likely… We see a slower-paced offense, with the Huskies relying on more half-court sets than transition opportunities this year. The 2017-18 version of the Huskies basketball team doesn't feature any players who have shown an ability to beat defenders off the bounce in varsity play. This year's team will likely feature a more selfless offense, with better ball movement and more three-point shooting. With games being played at a slower pace, the Huskies will need to be more efficient offensively to win games. Fritz has proved in the past the ability to fit his offensive style to his personnel, whether it be centered around perimeter shooting guards or athletic high-flyers, so this season shouldn't be any different.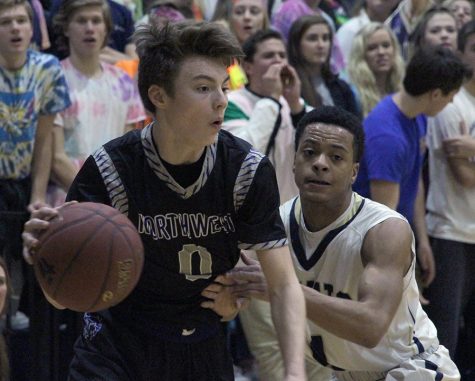 Don't rule out… If the Huskies perimeter shots aren't falling on certain nights, they will have to be able to learn to throw the ball into the post and play old-school bully ball with Pleasant.