Varsity baseball defeats Gardner 12-3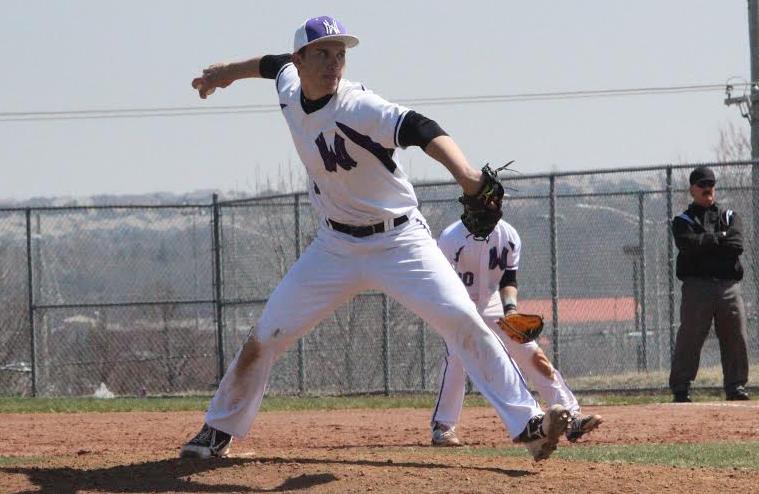 The BVNW varsity baseball team defeated Gardner Edgerton (GEHS) Thursday night in the DAC with a final score of 12-3. Despite Gardner making the first run during the beginning of the first inning, BVNW quickly caught up and stayed in the lead for the rest of the game.
"I thought we played well," head coach Corby Lange said. "I was proud of our kids. Today we got down 2-0 and we stayed in the same place, [but the players] just came out and kept battling. Jackson [Fuller] kept pulling strikes…and we kept doing what we do on offense. We knew we'd be alright if we just kept playing hard."
Senior John Eckert said the team played well tonight and there is not much the team could have done better. Personally, he said his defense was his best aspect, as it helped him hit two out of the four times at bat.
"We definitely had a lot of hits today," Eckert said. "We definitely hit the ball really well and our pitching was on key."
Eckert said the team faced a minor setback when Gardner scored first at the start of the game. According to Eckert, the team had to overcome that in order to take the lead and stay ahead, which he said he feels they did really well.
With the conclusion of the team's victory over Gardner, Lang looks forward to another possible success Friday night in a home game where BVNW will take on Blue Valley High.
"We've got another big home game tomorrow night here under the lights," Lange said. "I'm looking forward to having the crowd, the beautiful weather, and a big rival game against Blue Valley High."