Cross country runners represent BVNW at state
BVNW had three cross-country member represent the team at the state tournament yesterday. Senior Sam Guinn and Junior Hannah Holbert had top ten finishes.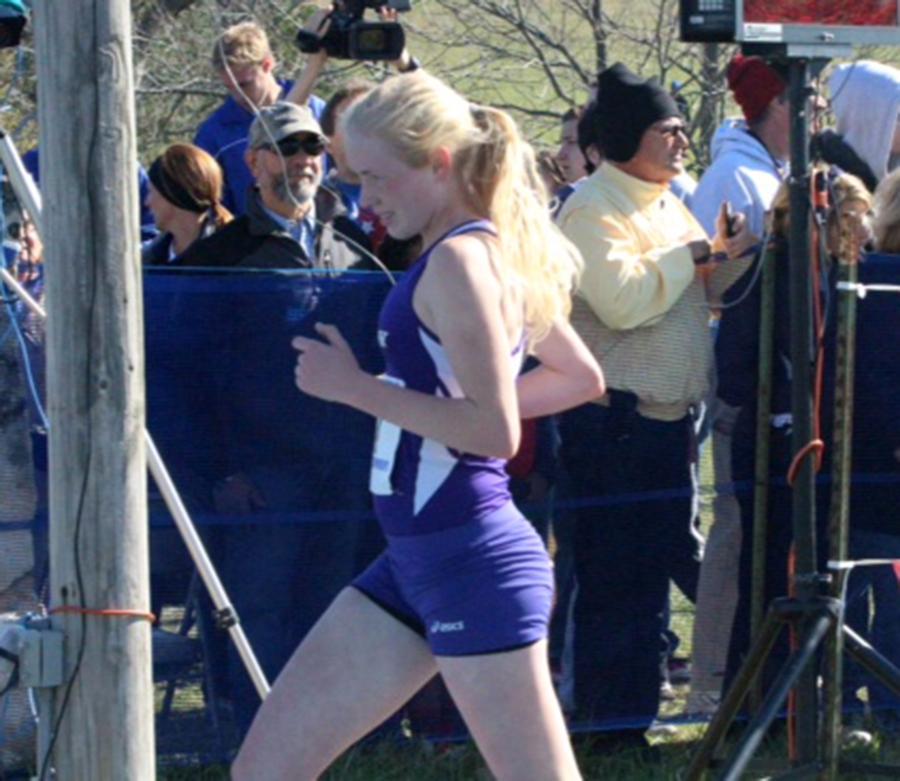 Seniors Seamus Koch, Sam Guinn and junior Hannah Holbert represented BVNW at state competition for cross country yesterday, with both Guinn and Holbert placing in the top 10 racers. Head coach Matt LeCount said although the whole team did not qualify for state, the team's individual runners ran well, especially considering the increasing difficulty to qualify for state.
"I think we ran reasonably well," LeCount said. "It's getting tougher and tougher every year to qualify [for state], especially in our regionals. But I've been really impressed with our team."
Placing third overall, Guinn said that he ran well, but he was hoping to maintain the second place finish he earned last year.
"I think I did well at putting myself in a good position during the first half of the race and then hanging on and not dropping off to much," Guinn said. "I kind of had a tweaked hamstring right around the two mile mark, so it affected my running a little bit."
Although BVNW has qualified for state many times, Guinn said that competing at the state level is still exciting each year and something the whole team looks forward to.
"We try to never take [going to state] for granted," Guinn said. "It's a very special race so we just try to make the most of it every time we come here."
Guinn said that he anticipates running beyond high school and has verbally committed to Colorado State University to run next year.
Holbert, chosen to be one of the favorites, placed tenth overall and was hoping to do much better. Although she did not do as well as she had anticipated, she said she will continue to work hard and improve.
"[I didn't] run as well as I'd hoped to, but I think I did well thinking positively before the race and keeping a good attitude," Hobert said. "I just want to keep working hard so I can do better hopefully next year."
During the race Koch had an asthma attack, which LeCount said he has been struggling with all season. Koch said that it affected his running greatly, but he ran well for the situation he was in and finished the race.
"It's unfortunate," LeCount said. "I'm just proud of him for coming out, pushing through and persevering. Honestly, I think most kids would have quit with the amount of pain he has been through this year."
For Guinn and Koch, today's race at state was their last race they will ever run in high school.
 "It's been a great ride," Guinn said. "It hasn't hit me yet, but I'm sure I'll look back in a week or two and realize how blessed I was to have this opportunity."
LeCount said that the entire team has had a really great season and continued to improve throughout the season. He hopes that their motivation will extend into next year's season.
"Hopefully we can have the whole team qualify next year," LeCount said. "You always try to look forward to the next season, but we have a good group of young runners coming up."