Funky fre$h weekend tunes: Week nine
This weekend, I'm bringing you my favorite compilation of soft electronic tunes to play when you're feeling a little edgy. While none of these are true EDM picks, they each earn a spot on this list for their varying ranges of electronic elements and influences, however subtle.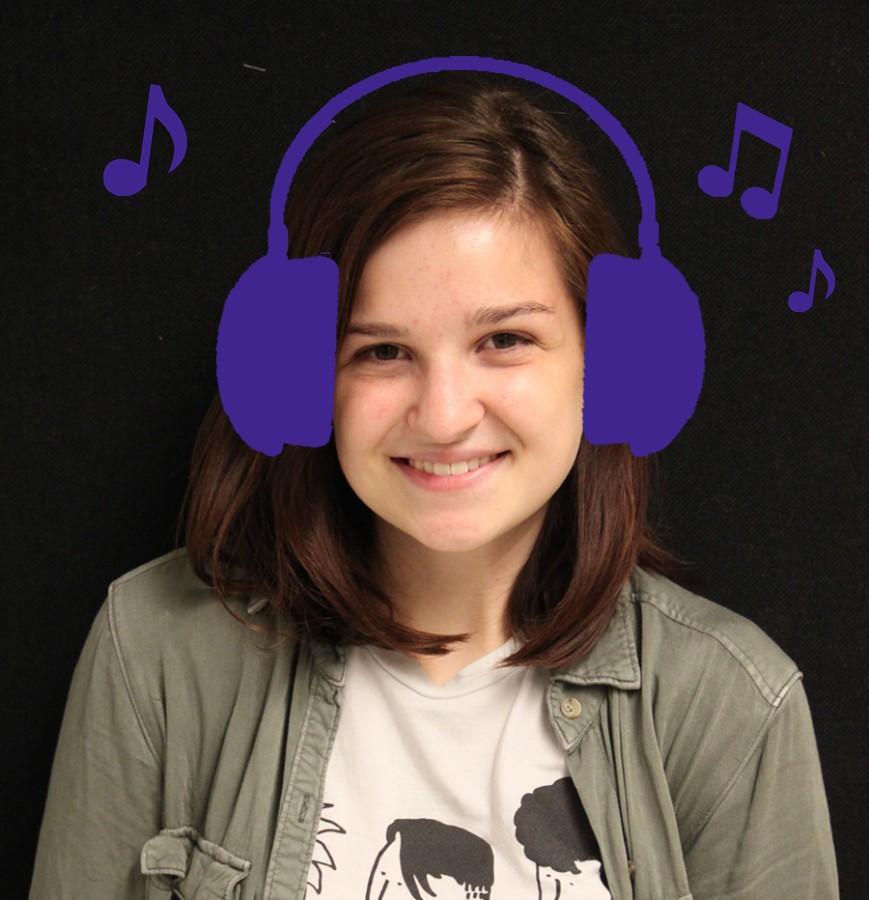 Talk is Cheap / Chet Faker
I know it's frowned upon to put basic music on an alternative playlist, but at least I didn't pick one of his top hits. I really like "1998" and the Flume remix of "Gold," but I had to keep away from the radio hits for the sake of my credibility with this blog. This might be just me, but his voice in this song reminds me of Milky Chance in its effortless, raspy sound; but at the same time, the musical presence is obviously more R&B electronica versus indie folk. This is a good song if you don't necessarily love electronic music, because it probably has the most subtle electronic vibes of the songs on this list.
Video Girl / FKA Twigs
FKA Twigs is my favorite artist on this list as a whole. I will say she doesn't necessarily fit the typical "electronic" genre – and I almost think her music might be too dynamic to classify into a genre – but there are soft electronic elements to her music that put it on this list. Her voice is almost haunting and usually slow-tempo, working with busier music and edits. One of her other masterpieces is "Pendulum," so check that out as well if you're into this one.
Gold / Bondax
I first discovered this song in a YouTube vlog my sophomore year, and after figuring out the name, I went on a binge, listening to every funky remix of it that exists. My favorite remixes are the Moon Boots remix and the Snakehips remix, although the original will always be the best in my opinion. This is one of those underground songs that is so good, you would almost expect it to be mainstream. Every time I play music at a get-together, it is usually during this song that someone always compliments the playlist.
Never Be Like You / Flume, Kai
Flume is a pretty typical soft-electronic music choice, but this one is different than what I've heard from him in the past. The most interesting part of this song for me is how it is simultaneously gentle and focused on powerful, Alina Baraz-esque vocals, and at the same time it becomes funky dance music when the beat drops. The chorus of this song features explicit language, so I would maybe not play this around your mom.
Good Intentions / Disclosure
Most of us know Disclosure only by their 2013-release "Latch," but Disclosure's latest album has quite a few gems that should also be catching your attention. The best part of this song specifically is it features Miguel – I don't know that I could imagine a hotter duo if I tried. It has the highly-edited vocals and electronic vibe Disclosure is known for, but it is sung by Miguel, who of all relevant R&B artists, has one of the best voices by far.
Lips / Marian Hill
OK, I confess – this one is on Marian Hill's top hits, but this playlist wouldn't be complete without one of her songs. The thing about a handful of Marian Hill songs that is so funky is the beat in the background of them that, while I have no clue what it actually is, sounds like a crowd of people snapping fingers in unison. "Got it" is also a good one of hers to check out, but unfortunately it does not feature the finger snaps.
Jaigantic (Galimatias Remix) / Tora, Galimatias
I found this one on my Discover Weekly a few weekends back, and that's usually a shot in the dark for me. I set aside a few minutes each week to pick songs that look promising, either by artist or name, and then I blindly add those to my current playlist and wait until they each come on throughout the next week to decide if they stay or go. I took a while to warm up to this one, but it has earned a place to stay on my personal playlist. If I had to describe all the layers of this song, it would be a mix of a 1920's Gatsby-esque party and an upscale circus;  that probably won't make sense until you listen to it, and I hope it sounds less weird once you do.