Funky fre$h weekend tunes: Week eight
For some of us, we will be starting a new life in a matter of months facing the world head on in the middle of our quarter life crises. This may mean a new life in Lawrence or one halfway across the country. This week's playlist, "California quarter life crisis," is inspired by the west coast – because that's where I'm headed – and the feeling of clearing out and starting over, the whole world waiting for us. (If you're not actually leaving next year, it's still worth a listen.)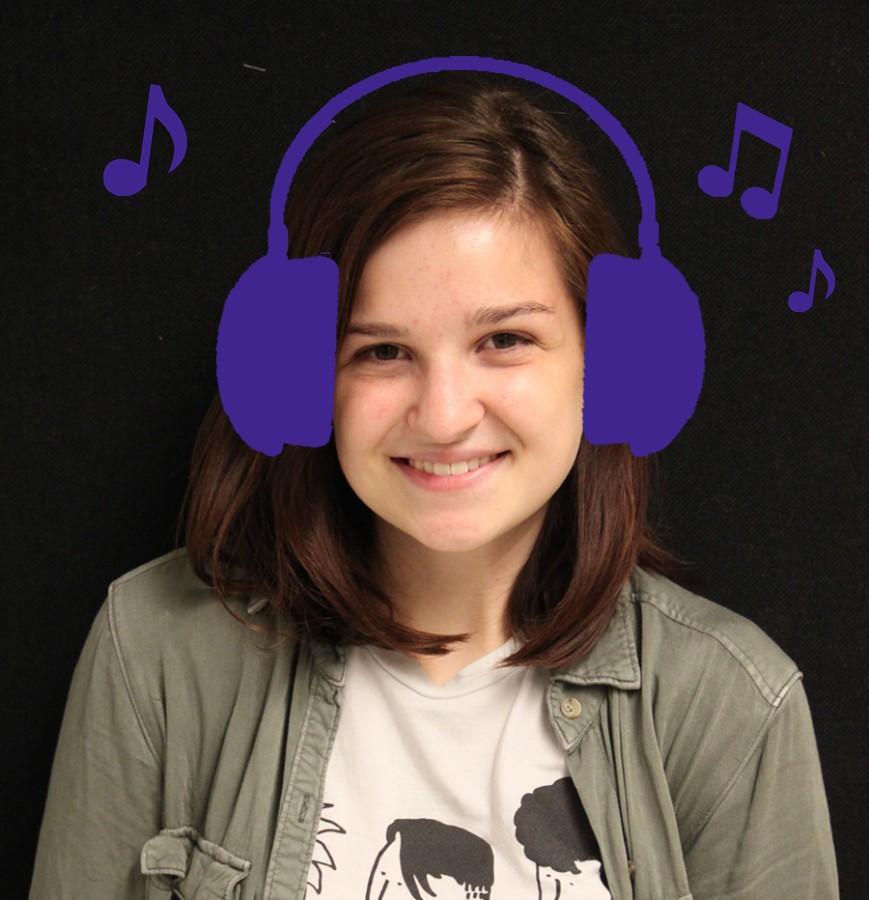 How to fly / Sticky Fingers
The sort of tropical aesthetic of this song makes it perfect for connecting with the feel of the west coast; this song to me also has a subtle Jamaican vibe. The lyrics do endorse some illegal activity, so do not get inspired by the words, but rather the way the music feels. The summer-y and young feel for me puts me on a bike under the California sun, on my way to the beach or a friend's house.
West Coast / The Neighbourhood
"Life is too fun; California will you marry me?"
I feel like the name of this song itself is enough to give it a place on this playlist. I also feel like I should say that I actually hate The Neighbourhood, so I was really surprised when I found out this was their song. I encourage you to listen to the lyrics because, while they are about being young and living on the west coast, they're also incredibly insightful.
For the Team / Prelow
"Because it's summer after all, and we will soon be stuck in fall and I might wonder where you've been."
This song is about a summer romance that ends when the two move on to other things in the fall, and I feel like it's the epitome of this playlist. High school has been full of so many memories, innocent and fleeting romances and adventures, and leaving it is bittersweet, but it also promises a whole future of new promise. I picture mingling at a chill party of young strangers in a new city the summer before college.
It's Strange / Louis and the Child
Every time this song starts, I think it's an iPhone's ringtone going off. There's little other music to the song besides some funky bass added to this ringtone-esque tune. Because K. Flay provides the vocals for this song, it has a very unique, sort of raspy and raw sound and when the beat drops, it turns to a tame EDM interlude. I picture driving down Hollywood Blvd. at sunset, playing this song and surrounded by a line of palm trees on both sides.
Chloroform / Phoenix
Phoenix is and always will be my favorite band of all time. They're so quirky and so french, and their music is my favorite kind of funky. While I still prefer their Wolfgang Amadeus Phoenix album, there are a few gems on Bankrupt!, this being one of them. I listened to an interview with Thomas Mars once in which he explained that the creation of this song took them five minutes, and I think that speaks worlds of their musical genius. "Buckle up, let's chase each other" is the line that, for me, gives this song the kind of embarking-on-a-new-adventure feel that puts it on this playlist.
Little Games / The Colourist
This is the kind of song I picture blasting while playing sand volleyball on Venice Beach. It's a simple, upbeat kind of song and if July was a feeling, I would say this song makes you feel like July.
If You Didn't See Me / JR JR
Most people know JR JR because of their recently-popularized song "Gone," but I doubt many have checked out the other works of art they've made. The beginning of this song is exactly what I would picture playing during a movie scene of a beach party or during the main character's first day of college, the camera descending over a swarms of happy young adults everywhere, moving around and getting ready for something exciting. "We're just gonna keep on movin' on…"
Ocean Eyes (Blackbear Remix) / Billie Ellish
I contemplated putting this song on my upcoming "soft electronic" playlist, but I decided the electronic vibe in it is so minimal that it truly belonged here. I can't even explain how beautiful this song and her voice are. I believe in my heart that this song was created to listen to while driving along the oceanside, windows and roof down, soaking in the hot, hot California sun.
---