Natasha's funky fre$h tunes: Week seven
Because this season's bout of spring showers has begun, with a day of rain in the forecast this Saturday, I've compiled a list of my favorite songs to play in your car or your room, cozy and with the sound of rain falling softly outside.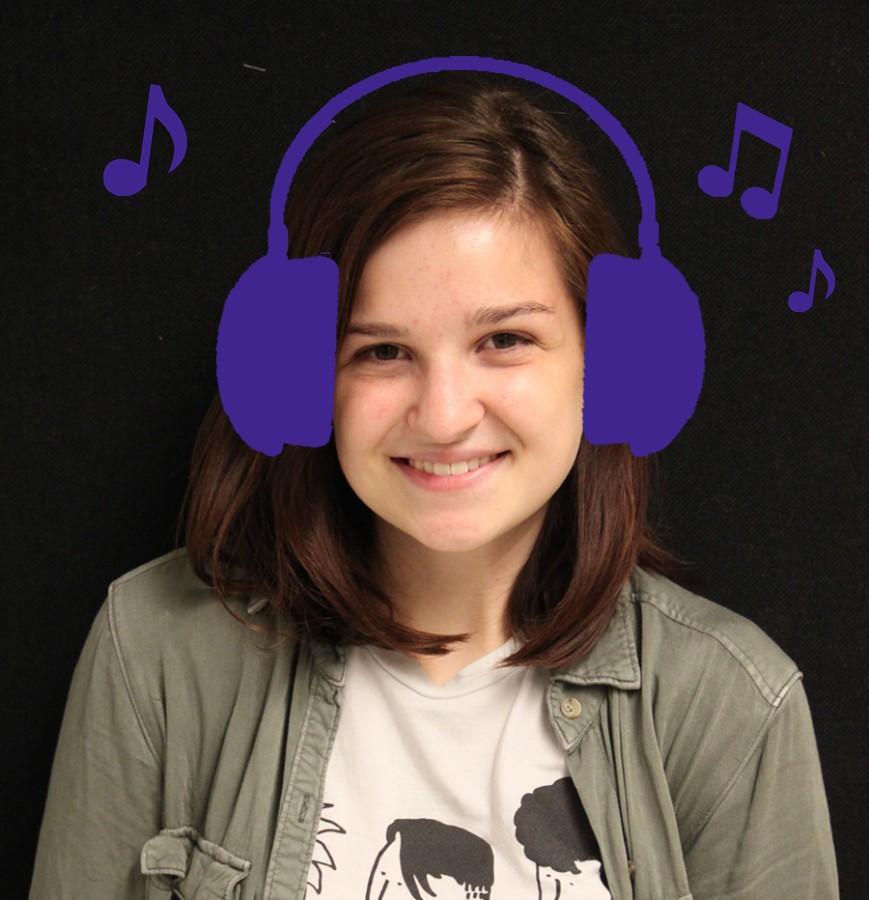 Thinkin Bout You / Frank Ocean
"It usually doesn't rain in Southern California much like Arizona…" It also usually doesn't rain in Kansas, but April showers must bring May flowers, so we are likely to see more of it soon. Most of the songs on Channel Orange are perfect to listen to when you're driving in the evening rain, the sky gradually getting darker. Not only is R&B probably the best overall genre to listen to during grey rainy days, but this song itself has the sort of tragically sweet lyrics of unrequited love that fit in the emotional ballpark of rainy weather.
Beth/Rest  / Bon Iver
The paradox with Bon Iver is it's mostly very simple, soft soloist work but it is also highly edited in regards to vocals – this tends to be why people don't care for Bon Iver, and I am still ambivalent on him as a whole. There are a few really good rain songs on his albums, though, including some you can find included with actual rain sounds on YouTube and Tumblr. (Roslyn with rain sounds is one of my favorite things ever.)
Iscariot / Walk The Moon
I don't think I'm alone in that I think of upbeat alternative pop when I think of Walk The Moon. What I like about this pick is that I didn't even know it was Walk The Moon the first few times I'd heard it; the majority is keyboard and vocals working at a slow, controlled tempo that could lull you to sleep if you aren't careful.
Oblivion / Bastille
String instruments pretty much run the show for this song as far as music. In this way, it feels like an indie lullaby – it's probably a different aesthetic from the few mainstream songs most know of by Bastille, and because I'm not really into Bastille generally, I appreciate that.
Ms / alt-J
I'm actually not a huge fan of alt-J, but I really like this song – specifically how it emphasizes the uniqueness of the vocals that are so distinct to alt-J. (Basically I have no clue what he's saying ever, but it feels quirky and chill). Even when this song picks up from the slow start, it still remains soft, with a somewhat spiritual feel.
Ophelia / The Lumineers
OK, I know I mention admiring the lyrics in some of the other songs on this list, but this song actually makes me cry, especially if I listen to it alone while it's raining. The freshly-released Lumineers song is very short, alternately repeating the same two verses of pure poetry.
Adversity  / Beach Fossils
Beach Fossils reminds me a lot of Youth Lagoon with a slightly heavier and more upbeat instrumental presence. This reminds me of riding my bike along the Venice Beach boardwalk right after a summer rainstorm – it has a surf vibe along with the calmness associated with rain.
Landslide  / Oh Wonder
Almost every Oh Wonder song is a good rain song. They all have very gentle sounds, simple instrumentals and poetic lyrics.  "And in the rain (I'll) give you sunshine…" Being a relatively new band, Oh Wonder has only one, self-titled album. An alternative rain playlist would be to simply put this album on shuffle.
We Can't Be Friends  / Dream Koala
This is one of those funky finds from scrolling through Tumblr late at night. It's so dreamy, it's almost hypnotic. There are no words, but there are some subtle hymnal vocals in the background, accompanying mellow musical edits that work to create what the musician himself describes reflecting a "synthetic landscape – the alliance of the poetry of nature and the cold perfectionism of modern technology."
I Took a Pill in Ibiza / Mike Posner
Mike Posner pretty much took a six year hiatus after "Cooler Than Me" fizzled from our sixth-grade playlists; we were bound to either never hear from him again or be hit with something fre$her than ever. Listening to this song, I think it's apparent Posner chose the latter. The lyrics to this are pretty raw and emotional, and nonetheless pretty beautiful in my opinion. The combination of the feeling it evokes and its slow tempo make it perfect for the rain.
---