Natasha's funky fre$h tunes: spring break
OK, so it's not quite summer – but we can pretend, right? Because spring break is truly a teaser summer; it gives you a taste of the three months of warm weather, freedom and late nights to come. Let the sun and this playlist work together this break to nearly convince you it's June right now.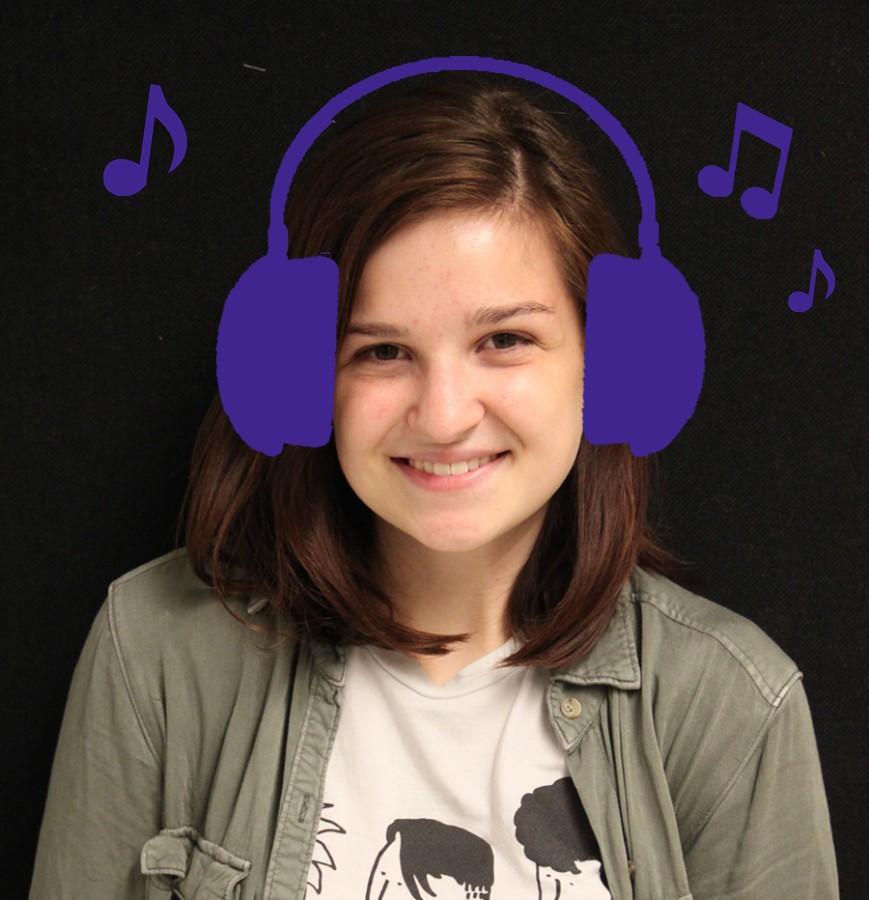 Placid Acid / Tourist
This is the commencement song of spring break -school getting out, warm weather and finally escaping the school parking lot. When the beat drops at the beginning of this instrumental-only song, that's the moment I pull out of the long line of cars onto Switzer, officially beginning my journey of freedom.
Walk Like An Egyptian / The Bangles
This funky pop throwback puts you right on the beach, surfing without a care in the world and wearing some pineapple sunglasses. If you're feeling extra fre$h, check out the newer Jukebox the Ghost version, but the classic is still my favorite.
Beta Love / Ra Ra Riot
This song has a very strong electric keyboard presence. One of the reasons I like it is it has an interesting mix of funky 80's vibes accompanied by a somewhat futuristic vibe. I'm walking around barefoot on a sunny day with a few too many aesthetic clear accessories and bright colors.
Back Against The Wall / Cage the Elephant
To me, this is the song that the a kind of adrenaline rush similar to that of ziplining through a rainforest (if you're wishing, like me, that you actually were going somewhere tropical). It's a very teen-angsty, head-banging kind of song, and the vibe of it is slightly different than the other things on this list. I picture this as more energizing for when you're in the height of your spring break adventures.
Feels Like Summer / Panama Wedding
Panama Wedding is the quirkiest indie pop band out there; my favorite part of this feel-good song is the bubbly electronic scale that takes the place of standard instruments.  If you're staying in Overland Park – and especially if you're going to Mexico – the increasingly nice weather coupled with a break from schoolwork will hopefully help you connect with this song.
Alright / Supergrass
"We are young. We are free."
Find your friend with the sunroof and blast this as you put your hands up and let loose this break. This is one of those songs to me I can see during a late-night drive  in an indie rom-com from the early 2000's.
Kalifornia by The Goodbye Channel
Everything about this song feels tropical. I'm listening to this when it's close to sunset, and I'm bundled up in a hammock, smelling a campfire. If you station your hammock by the lake, the beachy sound  will make you feel like maybe you're somewhere more exotic than the Midwest.
Fools Gold / Fitz and The Tantrums
When this song comes on, I'm walking into a bumpin' social event lookin' fly as heck in my platform black birkenstocks and dark purple lipstick. Fitz and The Tantrums have a very youthful, energetic vibe in all their songs, but this one is the catchiest by far.
Cry Like a Ghost / Passion Pit
The beginning music of this song sounds like alien ships to me, and for that reason it immediately puts me in a funky mood. The  subtle electronic edits woven in with the pop aesthetic of this song produce something that I can only explain by saying it feels like  the moment your plane lands at its tropical location.
Armistice / Phoenix
This song has the hipster, face-paced, modern aesthetic of an Apple commercial; everyone is happy and young, their clothes pressed and clean, ready to relinquish themselves to fun. My favorite thing about Phoenix is if you go to listen to their albums on Spotify, you'll find dozens of commentary clips in the lead singer's thick French accent, and they're oddly so calming to listen to.