Natasha's funky fre$h weekend tunes: Week six
Punxsutawney Phil appears to be a groundhog of his word – we seem to be heading into spring for good, with lots of 70-degree days in the upcoming week's forecast. Seize the weather and the feelings it brings with this playlist inspired by warm, sunny days on the cusp of spring.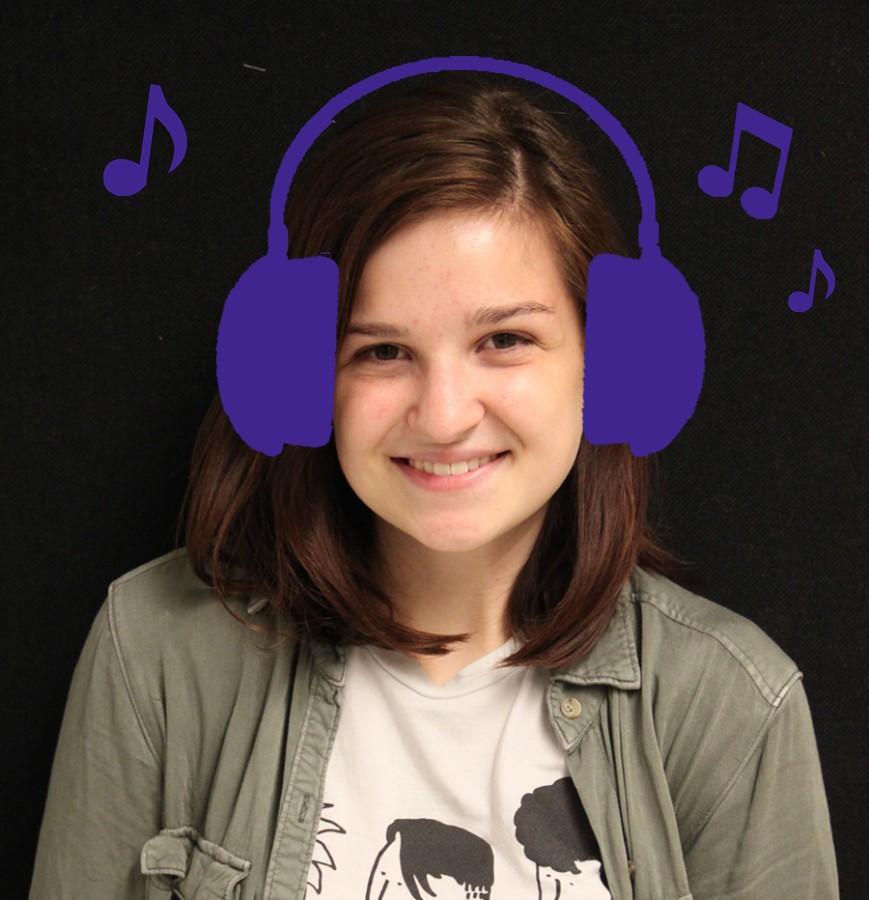 Blue Skies / Noah and The Whale
This is the kind of song for a picnic kind with a friend, laying on a blanket in a park with your eyes closed, soaking in all your feelings with the sun. It's a soft, hopeful song there to pull you through tough times, like waiting for second semester to end. "Blue skies are calling…"
Baby Be Mine / The Yearning
This song is almost too cute. I picture myself in a retro polka dot dress, twisting and swinging around blowing soap bubbles on a warm day. There's an ice cream truck and bunches of kids running around with colorful popsicles.
Rising Sand / Coral Bones
Coral Bones is one of those underground alternative pop bands that is still so fresh they only have a few singles and an EP, which is truly how you know you're on a hipster playlist. It's probably the funkiest of the songs on this list; the aesthetic reminds me of Foster the People mixed with Phoenix. The other warm weather song by Coral Bones is "Lemon Tree," so definitely check that out if you like them.
Luna / Bombay Bicycle Club
Summer for me is a three-month period of time when my scope of emotions consist solely of nostalgia and hopefulness – nostalgia over the year that's passed and the memories made and hopefulness for what's ahead. To me, this song is summer; it makes you feel simultaneously reflective, free and excited for the ambiguity of the future. Take off your shoes and frolick around town on a warm night this weekend and see if you feel it too.
Crystals / Of Monsters and Men
This is the song that kept me pulling through spring semester last year. When it was warming up and summer was approaching, and I was mostly stuck inside studying for AP tests and finals, I would listen to this and feel the promise of summer wash over me.
Katie Queen of Tennessee / The Apache Relay
I found this song in a BuzzFeed video last year, and I didn't think it would grow to be one of my favorite songs. The instrumental crescendo at the start of it really gets me feeling things. Because the song is the musical embodiment of sunshine, it is perfect for driving on a sunny day through Shawnee Mission Park.
Do You Love Me / Guster
I first heard this song during the intermission at a Jukebox the Ghost concert last February. The only song by Guster that the mainstream audience has probably heard is "Satellite," and in comparison, this one is more bubble-gum-y. It feels very innocent, and when I listen to this, I'm a child again running barefoot through a field of grass in the spring.
Young Hearts / Strange Talk
The lyrics of this song speak to the wild teen in me; the entire song is about being young and free, untethered by grown-ups and rules. A warm spring day is the perfect time to listen to this and feel inspired to run free, take the world in your hands and question the system.