Natasha's funky fre$h tunes: Week one
To get things started, this week's theme is straight from the title of the blog: funky fre$h. Whether you need to keep your study sessions upbeat or you want only the quirkiest songs to jam to as you drive through town with friends, this week's tunes have you covered.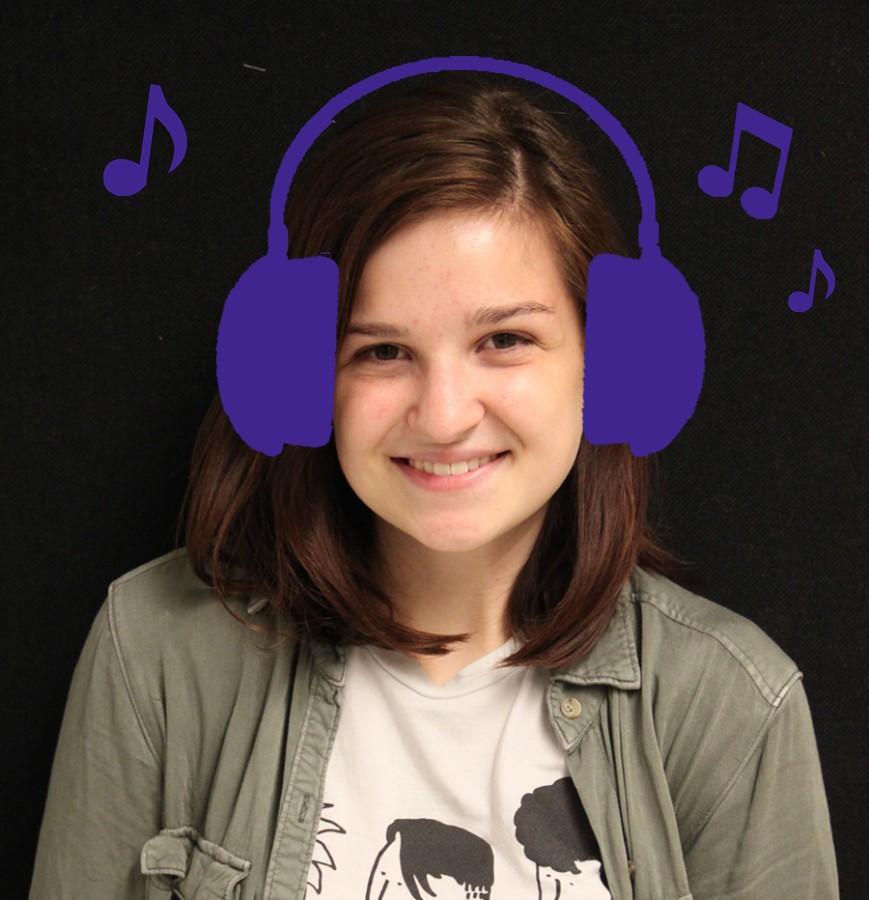 ---
Been so Long by WIN WIN
This song brings to mind lots of brightly colored strobe lights. The chorus features an electronic ham horn remix, and you'll want to break out into The Sprinkler every time you hear it.
Bright Whites by Kishi Bashi
When I listen to this I picture that it's a summer day in San Diego, I'm 18 years old and free of responsibilities at an underground party with lots of friendly strangers in crisp white clothes.
1, 2 Step by Ciara
We all forgot about the beauty of early 2000's hip hop. You're welcome. If you're like me, this song will take you back to recess in second grade, dropping the hottest dance moves on the blacktop with your little squad of friends.
Happy With Me by HOLYCHILD
This song is nostalgic of childhood. It's a very bubblegum pop spin on alternative music. You'll feel the innocence of life at 13 years old return.
Before The World Was Big by Girlpool
This one is a little more fre$h than funky in my opinion. The vocals that are distinctive to Girlpool are some of the most unique I've ever heard, and the instrumentals are just weird enough to be fun. Grooving to this song will make you want to give yourself bangs and put on some blue lipstick.
Untrust Us by Crystal Castles
The futuristic Tokyo nightclub aesthetic of this song is the closest thing I've found to escaping Overland Park in the winter. The song repeats the same line the entire song, alternating between spanish and english, so if you can sing along with the right amount of teen angst while you do the robot, you will immediately transcend to a new level of funky fre$h.
Number 9 by Moon Hooch
This song truly makes no sense; it's like one loud, funky electronic jazz solo. I can't explain why it makes me feel like I'm in a New York City subway station early on a hot day in the 1920's, on my way to go do something revolutionary.
Uma by Panama Wedding
Panama Wedding is one of the best undiscovered bands out there, and this is the funkiest, freshest song from their first EP. When I listen to this, I'm driving to the pool in June, in sunglasses with clear frames, with the windows down and drinking an iced coffee. If you like Panama Wedding and want to see them live, they're coming to town April 27 with The Griswolds.
---