How missing the World Cup could benefit the USA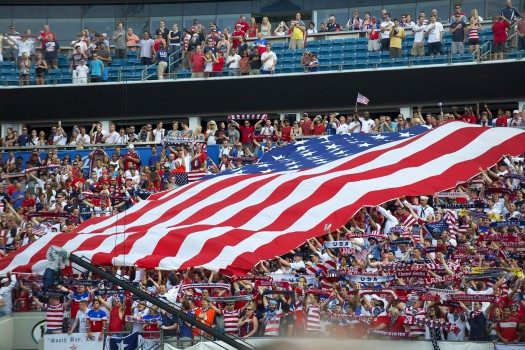 The United States Men's National Soccer Team committed a monumental disaster recently when failing to qualify for the 2018 edition of the World Cup in Russia. Blame was deservedly placed on the now former head coach, Bruce Arena, but this catastrophe could actually be a blessing in disguise.
The Americans will not be playing in Russia next summer after failing to qualify for the World Cup for the first time since 1986. With other countries like Italy, Chile and the Netherlands also failing to qualify, the landscape of soccer in the world is changing.
With quality teams failing to punch their ticket to Russia, more youthful and inspired teams like Denmark and Iceland will be playing there instead. The US must adjust to this trend and offer up playing time to new, younger players seeking to make their mark on the national team if they're serious about making it back in 2022.
"
Why is it OK for the US to trot out older players, when we can give the youth a chance to play?"
— Ethan Knauth
Historically, failures in a qualifying campaign have been followed by years of success, a recent example being France. In 2012, the French national team was in ruins after a failed attempt to qualify for the European Championships. Qualifying for this regional competition is undoubtedly easier than qualifying for the World Cup. After a coaching change, France quickly gained momentum, mostly on the backs of talented youth, and recently placed second in the 2016 edition of the Euros. In the 2018 World Cup, the French team is deservedly one of the favorites to win.
Obviously, France has a stronger talent pool than the US, but America could fix their soccer woes with a stern reevaluation of their program.
As the country looks to hire a new coach, he or she must be willing to play younger, less-experienced players. The U.S. has long since used players who have overdone their stay on the national team. Guys like Tim Howard, Jermaine Jones and DeMarcus Beasley have served their time for the Red, White and Blue.
The fans should be outraged. Why is it OK for the US to trot out older players, when we can give the youth a chance to play? The new coach must have the guts to let younger generations play on the national stage. The team's results may suffer at first, but the US can only truly progress if the youth are entrusted with the national team's future. Things needs to change, and the new coach must provide the answer.