A Swift Recap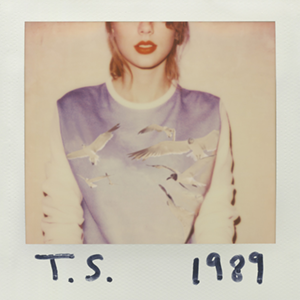 Hang on for a minute...we're trying to find some more stories you might like.
With the release of her new album, 1989, Taylor Swift has garnered attention from the likes of Businessinsider, Time magazine, and a good chunk of the internet. The album, albeit a bit catchy, is not the reason the once country, now popstar has been thrust into the limelight once again.
Her most recent 15 minutes of fame are drawing to a close, but her debacle with Spotify, and the now unavailability of her music may be the start of a music revolution…or not. Fans are upset, and the media's feeding frenzy is only just dying down, but as the dust settles it may begin to become apparent that her actions will be quickly forgotten. Before we begin to dissect the situation and why it may or may not matter, a quick recap may be required.
On Nov. 3 Taylor Swift removed her entire discography from Spotify, after this, her label and Spotify's CEO Daniel Ek, began a series of heated exchanges and statements as to how much money Swift and her label Big Machine Music have received from the music streaming service. Numbers were thrown, and neither party seems to be telling the whole truth; Big Machine seems to be low-balling the actual amount they received, and Spotify seems to be doing the opposite.
As the two corporations went back and forth, Swift released her own statement during an interview with Time. "I think that people should feel that there is a value to what musicians have created, and that's that. I wrote about this in July, I wrote an op-ed piece in the Wall Street Journal. This shouldn't be news right now. It should have been news in July when I went out and stood up and said I'm against it."
I've never been a Swift fan, and after listening to her most recent album my opinion remains the same. It seems though that what Swift is saying here is that first of all there is an inherent value to what she has created, and secondly because she's standing up for something it becomes news. The first of these is open for discussion, however I'm far more interested in the second.
Artists have been speaking out against streaming for quite some time, and not just small acts either. Musicians such as Beck, The Black Keys, Pink Floyd, Thom Yorke, and Will.i.am have all protested streaming services for supposedly short changing them, or just not being good for the music industry. Yet because Ms. Swift has decided she doesn't agree with how she is being compensated, it is all of a sudden most definitely news.
Well it isn't unexpected, America's Darling needs her attention, and there are plenty willing to give it to her. However, if Swift thought that just because she said a few words, and pulled her music from Spotify, it was going to be enough to get the ball rolling I'm not so sure she has the right idea. The music industry is a complicated one, it's called an industry for a reason, and industry means business.
The amount of people actually buying complete albums from artists has shrank to an incredibly small number, with streaming services and piracy becoming the normal way of listening to music. Whether or not these are good for the artists themselves is mostly up to their fans. If I pirated Swift's new album, and liked it so much that I decided to go see her in concert, blowing $60 on a ticket, and maybe even buying merch while there; then I'd have to say she made more money by me pirating her album than she would have if I had never listened to it because of the price. Streaming services generally work in the favor of big name artists, who have hit singles one of their fans may play hundreds of times. The artist makes money every time the song is played, so if the fan had just bought the song for $1.29, Swift, or any other artist for that matter would actually be making less. All the while smaller, lesser known acts struggle to make any money at all from streaming their music for free.
So the big question here is, are Swift's complaints legitimate, and was it a good idea to remove her music from Spotify? To be honest I doubt it, it might have worked for the star this time, but the music world is break or bend nowadays, and this may be Swift's first crack.

Print Friendly