My principal just texted me?
The BVNW administration uses Blackboard, an educational technology company, in an effort to better get information out to students.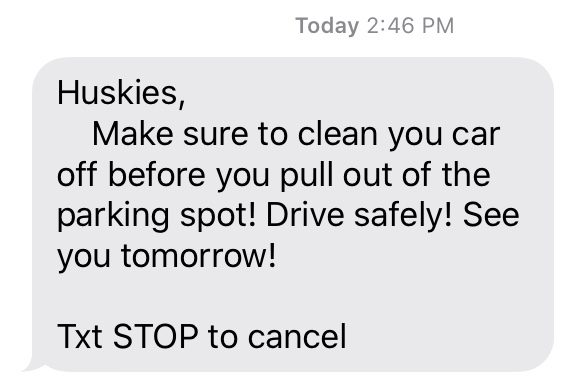 With the first snow of the season during school hours today, principal Amy Pressly sent out a text to students letting them know to take precautions on the roads and get home safe. Originally utilizing email as the main method of communicating with students, the administration has switched to texting using an application called Blackboard. 
Blackboard is an educational technology company to help educators achieve an efficient experience when communicating with students. BVNW principal Amy Pressly said in previous years it has been difficult to get messages out to students, prompting a switch to Blackboard as a communication device.
"I don't know how good [students] really are at checking their school email," Pressly said. "That was one of the things we said it would be really nice if we had the ability to text the kids."
Senior Jaelen Matthews said she thought the direct text messaging from the school administration was useful, especially during the power outage that happened in September.
"When we had our power go out, I thought it was really helpful to kind of reach the students and figure out what was going on," Matthews said. "I was taking my psych test in the dark and I had no idea what was going on."
Students' phone numbers were collected when parents enrolled their students over the summer. The collected phone numbers were then put into the Blackboard program so that the whole student body could be contacted with the press of a button.
Thus far in the school year, the school administration has sent messages out to students about various different topics- from advising students to clean up their messes during Husky Halftime to notifying students about the power outage that happened in September. 
Pressly said the program only allows for the shortest of messages, only 140 characters. Any lengthy messages are excluded from Blackboard. Consequently, email will still be the main source of communication for the faculty. 
"We are trying to use the text message for short things," Pressly said. "We want [students] to have that information."