Matt Shulman named head girls varsity basketball coach
During a meeting for the girls basketball program in the Performing Arts Center today during halftime, Athletic Director Kevin Gerke introduced Matt Shulman as the new girls varsity basketball coach.
Athletic Director Kevin Gerke announced today in a meeting with the girls basketball program in the Performing Arts Center that Matt Shulman will be the next varsity girls basketball head coach at Blue Valley Northwest. During the meeting in the PAC, Gerke told players "I think we've got a match made in heaven." 
For the past three years, Shulman has been an assistant coach at Kansas Class 5A power Shawnee Heights for their boys program. The 28-year old will be taking the reins of his first career varsity head coaching gig after stints as an assistant coach at multiple schools. His resumé includes coaching stints as an assistant for the boys programs at Blue Valley North and Piper High School along with a role as an assistant coach at Perry-Lecompton High School in their girls program.
"I think that being a role model and being able to impact kids lives is a huge part of why I like to coach and why I want to continue to do it," Shulman told BVNWnews over the phone Wednesday night. "I just love the game of basketball, and I'm a very competitive person so being able to go out there and compete in some way and help kids reach their goals I think is incredible and is very very rewarding."
During the 2008-09′ and 2009-10′ basketball seasons, Shulman was a student manager for the University of Kansas women's basketball team. Gerke cited that experience as one of the reasons he is not worried about Shulman's jump back from coaching boys basketball to girls.
"I think the qualities that he possesses as far as the energy, the enthusiasm, his ability to be close with kids [will lead to success]," Gerke said. "We talked to his references, the guys he's worked with, and they were all unanimous in terms of 'he's just a kids guy'. I mean it doesn't matter boy girl, he's just really good."
Shulman takes over a little over two months after previous head coach Brian Bubalo announced his retirement from coaching and teaching. Bubalo announced his retirement after a 7-14 record this past year and 49-58 record overall.
"I think the program is solid," Bubalo told BVNWnews after retiring. "As far as what they need in a head coach, they need someone who wants to put in the time."
In watching film and studying stats of last year's team, Shulman said he sees plenty of potential.
"I think a huge, huge part of it is mindset," Shulman said. "I think from what I know about the team, and from what I've seen from film and seen from stats and everything like that, there's a team that can compete with anybody in the EKL. It's just a mindset and an energy that maybe they didn't have before that hopefully I can bring in a little bit."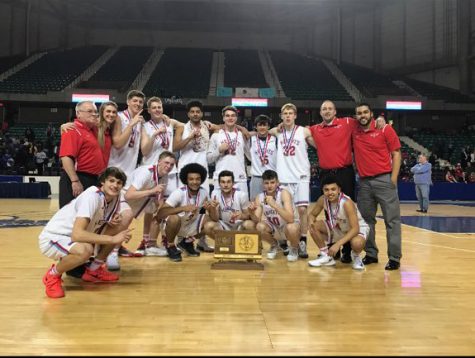 The hiring of Shulman is the second head coach announcement for Gerke during his stint as athletic director at Blue Valley Northwest. Shulman said the interviewing process was unique because he was afforded the opportunity to sit down and discuss his vision for the program with assistant coach Kim White and two players, juniors Haley Shin and Sadie Varhall.
During his interviews with Gerke, White and the returning players, Shulman said he laid out a plan that included building the person, the team and the player, in that order. He said his vision also included a style of basketball similar to that of NBA teams, playing at a quick pace and getting the most statistically efficient shots in the game; layups, free throws and open 3's.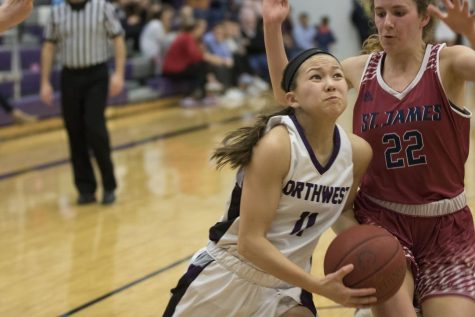 "I think that if we can play at a pace to get us to attack the basket and open up driving lanes and three-pointers for our shooters, that's huge," Shulman said. "Going to the basket and getting fouled to go to the free-throw line is huge, and I think that obviously layups are if you play with a pace and you play fast."
"In terms of teams that I like to watch, offensively, I'm definitely a Houston Rockets fan because I think that how they play is so quick and they move the ball pretty decently well, which is really important to me. [The Rockets are] who I would want to emulate if I could. But, I don't know if we have any James Harden's at Northwest, but I'm sure going try to get a couple of them to play like that."
Shin said that a quicker pace will be something that should utilize the skillsets of the Northwest roster in a better way.
"I think last year one of our biggest problem's was that we didn't push the ball and I think that if we speed it up we have a lot of athletes on this team that are going to be able to use that philosophy to do really well," Shin said after the announcement. 
As Shulman will not graduate from the University of Kansas School of Education until 2019, Gerke said the new girls coach will spend next year as a paraprofessional at BVNW, the same role he was in during his time at Shawnee Heights. After graduation at KU, Gerke said Shulman's ability to become a full-time teacher at Northwest will depend on whether there are any job openings in the Social Studies department.