Teachers and administrators shadow students' schedules
BVNW staff members shadow students schedules to get a better look at student life.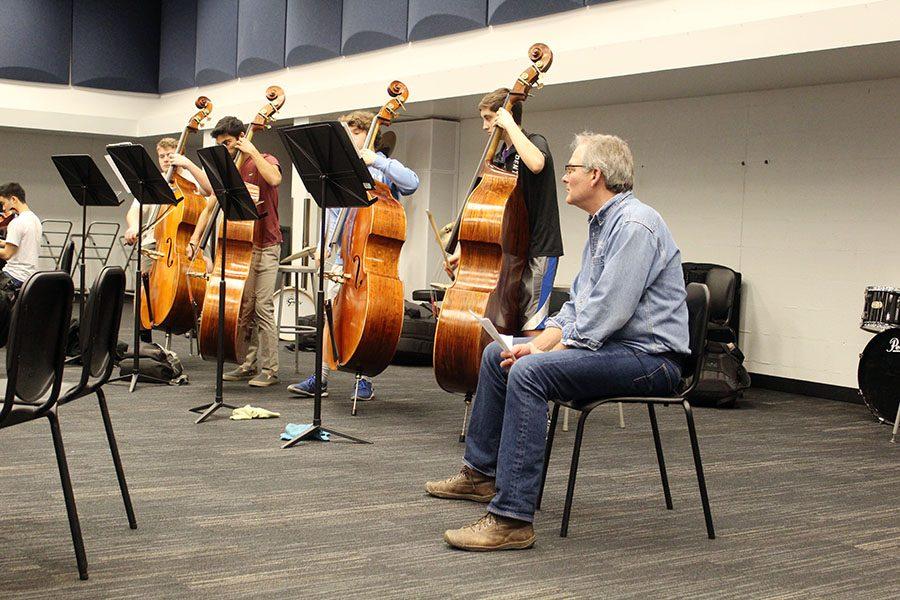 For the next week, BVNW students may notice teachers and administrators sitting in on their classes, and maybe even turning in homework. Principal Amy Murphy said these staff members are trying to get an inside look into the everyday lives of students by following students schedules for a full day.
Murphy said this is a new project certain staff members are doing up until the day school gets out for spring break. She said she is hoping staff members will learn valuable information about the life of students through this program.
"21 of us staff members [will be] shadowing a traditional day," Murphy said. "We are just in class from 7:45 a.m. to 2:50 p.m. doing what [students] do so we get a better understanding of what it feels like to be a kid."
Murphy said the shadowing process began when associate principal Katie Bonnema and the counselors sat down and selected students to shadow.
"We asked the five counselors to give us names of students in all four grades who were taking honors and AP courses, to give us kids who were not taking honors and AP courses, kids who were involved in band and drama and just give us a variety," Murphy said.
Murphy said the staff members met with the students to let them know they were following their classes. Sophomore Emma Blohm is one of the students who was shadowed. She was shadowed by the administer Ryan Colbert, who participated in all her classes throughout the day similar to a normal student.
"Monday I got a pass to the principal's office," Blohm said. "The principal talked to us about how we were going to have an administrator or a teacher following our schedule to learn more about what it was like to be a student and so we didn't freak out because someone was following us."
Art teacher John Butcher is one of the teachers participating in this activity, representing the art department. Butcher said the BVNW staff has been wanting to do an activity like this for a long time due to the separation they feel from the other teachers in the building.
"The act of teaching can be isolating," Butcher said. "This is another good way for us to see other teachers and see what students experience during the day. I just think the more that everybody gets out into different parts of the building it's better for the whole building."
Butcher said he shadowed on Mar. 6 and had a goal to learn beneficial information about other teaching styles. He said he hopes that seeing the ways other teachers do things might help him improve his own classroom environment and teaching.
"[Some advantages to this program are] picking up on how different people present information, and just watching other teachers teach," Butcher said. "I've been [teaching] a long time and it's been a long time since I've been in other people's classrooms."
Murphy said even though some teachers have not yet shadowed their student, she has gotten positive results from the program. She said staff members are pretty excited about it, but many say it is not easy.
"Something that's pretty consistent that I have heard is people are pretty tired," Murphy said. "It's pretty exhausting to be a kid."
Blohm said when Colbert shadowed her he just sat in class and acted like a normal student. She said Colbert participated in group activities like a student and completed the class work.
"I didn't really notice him," Blohm said. "He used to be a math teacher, so when I had math 7th hour he was able to help me with a little bit of stuff, but it was mostly just like he was another student in the class."
Blohm said she thinks it is a good idea for staff members to try to get a better understanding of students lives, and she thinks the program will produce positive results.
"I think it's a good idea," Blohm said. "I mean I like that they are trying to understand more about what students are going through. I feel like he probably has a better understanding about how students go throughout their days."