20 BVNW seniors named National Merit Semifinalists
BVNW has the highest number of National Merit Semifinalists in the district this year, with 20 seniors qualifying for the title.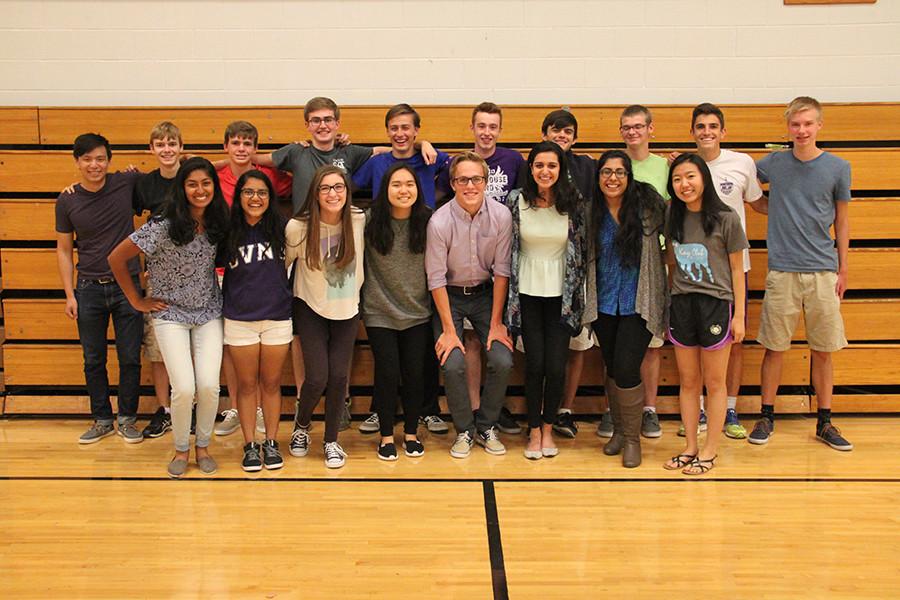 Zac Johnson, Senior Entertainment Writer
September 14, 2015
The results for the 2015 National Merit Semifinalists were released Sept. 9, and out of the 47 Semifinalists in the Blue Valley school district, BVNW had 20.
Gifted education teacher Peggy Harrington has taught at BVNW for a total of four years, and in that time she has helped with test preparation for the Practice SAT (PSAT). She said the class of 2016 is very unique in that they are driven to succeed and do their best in everything.
"[The class of 2016] knew the value of doing well on this test, because it does give you a lot of funding for college if you do well and you score as a Semifinalist or a Finalist," Harrington said.
Senior Nandita Daga, one of the Semifinalists, said she was not surprised the class had so many Semifinalists.
"Every class differs, but I think in ours we just have a bunch of really highly motivated individuals," Daga said. "We've got people who have taken almost every single AP offered, and we have people who are really good in one subject, and we also have a lot of perfect (standardized test) scores this year as well. So I think we just have a really motivated class, and that pushes us toward more academic excellence."
BVNW has never had 20 Semifinalists before in its history, according to principal Amy Murphy. Harrington said this may be a result of the motivation brought by the class of 2016 coupled with multiple practice methods the students used to improve and succeed.
"The students who really want to do well either practiced a lot on their own at home or they got tutors, and they also took advantage of the opportunities at Blue Valley Northwest," Harrington said. "There was one student that increased his score from sophomore to junior year 30 points – he is a solid Semifinalist for the National Merit."
Daga said that the atmosphere of the class of 2016 is not only motivated, but also highly competitive.
"I know the competitive atmosphere for me has made me more motivated, like, 'yeah I have something to prove – I want to do well at school,' but at the same time it really stresses me out because it's kind of inevitable that you'll doubt yourself and compare yourself to all the other kids," Daga said.
Before receiving her score, Daga said she doubted that she had even made the score to qualify as a Semifinalist after taking the test, but she said she was pleasantly surprised when she did.
"To convince my parents that they didn't need to have high expectations, I told them quite a bit that it was unlikely I would make it," Daga said. "So when I texted them I had made it they were like, 'What? I thought this wasn't going to happen,' and they were really excited."
Harrington said the high amount of Semifinalists this year compared to years past is a very significant achievement.
"They have such a good influence on the rest of the school; they're good role models, they take school seriously, and it shows," Harrington said. "They're good leaders, and we're really proud of them."