Volleyball tournament held in honor of Kim Gibney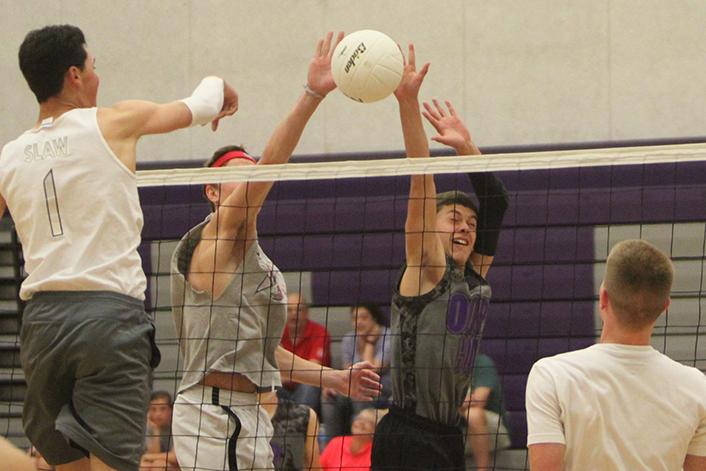 The BVNW student government held a volleyball fundraiser tournament April 12 in order to raise funds for the Kim Gibney Memorial Scholarship.
"We decided to host a volleyball tournament because [Gibney] used to always coach volleyball and help with scoring so we thought it would be a good way to show support," student government officer and junior Joey Lauer said.
The tournament consisted of seven teams, and each team was required to pay $50 in order to participate. The tournament raised $350 along with donations provided by others. The Chinchilla team, made up of BVNW staff, took first place, and Bump Set Spike, made up of BVNW juniors, took second place.
"I helped student government organize the tournament because, to me, [Gibney] was such a huge part of our staff here, and we all loved her," head volleyball coach Molly Haggerty said. "She was such a big part of volleyball here too, so we just thought it would be right to have the tournament."
Students from each grade level participated along with the Chinchilla staff team. Each team was only allowed three competitive volleyball players in order to keep teams balanced.
"I didn't really know [Gibney], but I know a lot of people that had her as a teacher and they loved her," junior Brian Kim said. "So I think it's just cool we can come out, play and have fun to show support for other kids in our school."
There was no prize for coming in first or second place other than receiving a plastic trophy with the place number the team received taped on.
"As a former student and faculty member I knew [Gibney] on a couple different levels, and I couldn't think of a better way to honor her than by participating in the tournament and getting to donate money in her name," BVNW teacher Zach Harsch said. "I was happy our team won but I think it was better to see all the kids out supporting her and her family."