BVNW community attends Relay for Life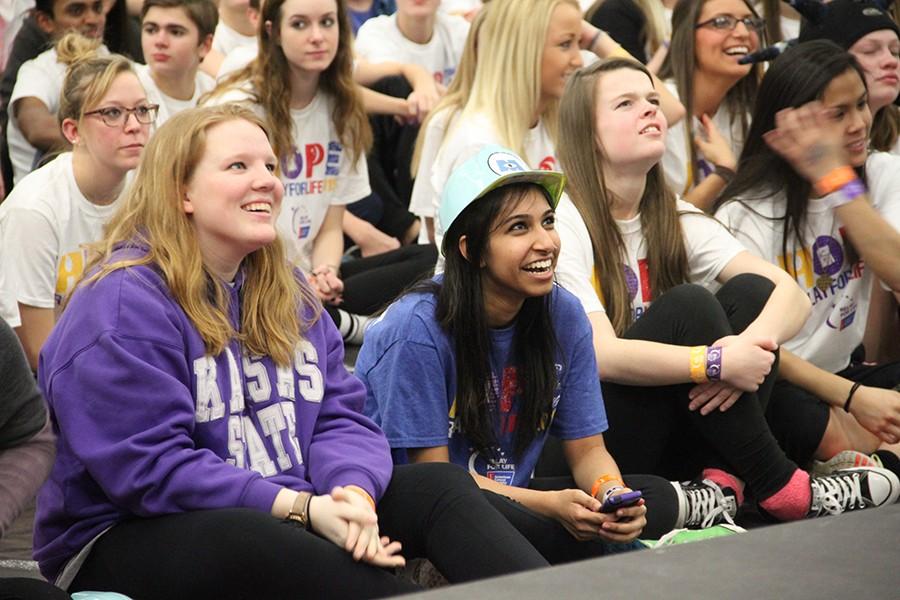 This past Friday, seven teams of BVNW students and one team of BVNW staff members participated in the district-wide Relay for Life at Johnson County Community College. The event went from 7 p.m. to 7 a.m. and raised money for the American Cancer Society. Each participant had to raise $50 to stay from 7 p.m. until midnight or $100 to stay for the entire 12 hours. According to the BVNW Relay for Life Twitter account, the event raised around $213,000.
Karen Stohlmann, teacher and one of BVNW's Relay for Life sponsors, said last year only two teams from BVNW participated in the event. She said the increase in the number of participants was largely due to juniors Nandita Daga and Megana Chinalachaiagari and the KAY club's efforts in recruiting more people to participate.
"We [had] a pretty big turnout for being as young in the program as we are," Stohlmann said.
Daga said after participating in Relay for Life last year, she wanted to inform more students about the event.
"It just really inspired me to see everyone raising so much money for good cause," Daga said. "This year we tried to make the effort to get people to know. I think that's our goal for the future as well, for people to know and see what happens and how they can help."
Daga said the event is student-driven, with committee members planning and coordinating the event.
"We're all driven to find a cure, and the enthusiasm you see here is just really infectious," Daga said.
Junior Ryan Burger raised 365 dollars, the most out of any BVNW team member. He said he was motivated to raise money by asking families and friends for donations and support because his mother died from cancer.
"What motivated me to raise money for Relay for Life [was the] passing of my mom from cancer when I was in third grade," Burger said. "Ever since then, I [have] always wanted to help out with this cause, [to] make sure others don't have to go through what I have to go through."
Burger said he enjoyed Relay for Life not only because people were there for a good cause, but also because he was at the event with his friends.
Senior Lindsay Somberg, one of Burger's teammates, said she decided to participate in Relay for Life because of her experiences at Hope Lodge, a place that provides services for cancer patients and caregivers.
"[After] hearing how much Relay for Life and the American Cancer Society affected [the patients] and impacted them, I just wanted to be a part of something that supported them," Somberg said.
Senior Tyler Jehle said the event was not only a great cause, but also something fun to participate in.
"There is a beauty pageant," Jehle said. "There's the singing… Looking around, everyone is hanging out. They're having a good time…For something that's one night, it's a whole lot of fun."
Beyond the fun of the event, Stohlmann said the event was meaningful in raising awareness in high school students.
"I think it's good, especially at an age when you feel so immortal as a high school student, that you understand this is a disease that can affect anyone, and recognize that we need to do something about helping people surviving," Stohlmann said.
Daga said in the future, she hopes more students and people will join Relay For Life and that the program will grow stronger.
"The theme for Relay for Life is that cancer never sleeps so neither should we," Daga said. "[We're sending] out a message that we're going to stay up all night; we're going to power through; we're going to make it; we're going to fight it."