BVNW reacts: Chapel Hill shooting
A 46-year-old North Carolina man shot and killed three people aged 19-23 who were Muslim in an area close to the UNC (University of North Carolina) campus in Chapel Hill Tuesday evening. According to an article published by The Washington Post this afternoon, some witnesses claim the motive was based on a dispute over a parking ticket, while others believe it to be a hate crime. While the motive has not been officially declared, there has been backlash from many in the area and across the nation on the basis that the killing was an attack on religion, and some Twitter users have expressed these beliefs through the #MuslimLivesMatter hashtag.
Senior Amani Raheel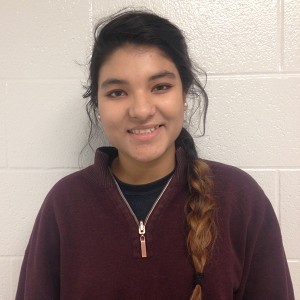 What is your reaction to the shooting?
"Obviously, I feel like it was a complete unnecessary act of violence that was an act on three really warm-hearted and good people, and it shouldn't have happened. The reasons behind it, they aren't determined yet, but I mean, from what we can assume that stems from some kind of bias towards religion."
Do you think this shooting matters to you personally?
"It matters to me, and the first major reason is that I'm Muslim too, so I feel connected to this. [The victims] were physically Muslim, and they wore hijab and headdress. The wife of the husband was also killed, and her sister. It matters to me that three students were killed as they were living their lives. They just got married couple weeks ago. It seems so unfair that this happened to them…it just shouldn't have happened."
How do you feel about other people's reactions?
"A lot of people are reacting positively toward supporting the fact that there should be justice for everyone, but specifically for Muslims. A lot of them are calling out the fact that the man that killed the three was not classified as a terrorist, but if someone else from a Muslim faith had killed someone, they would be written as a terrorist in the news articles. News articles weren't reporting about it before, so a lot of people on Twitter were [tweeting] #MuslimLivesMatter and #JusticeForMuslims. The few [articles] that were on there were only like seven lines long, and there was no motive given as to why they were killed, and the victim wasn't given, the victim's name or who they were wasn't given. It was kept very under wraps for some reason."
---
Government teacher Ken Thomas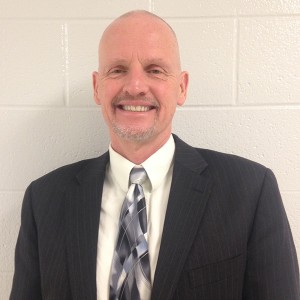 What is your reaction to the shooting?
"You have an issue from the very get go of senseless killings. The investigation is ongoing…they're investigating if it does relate to the possible religious context or whether it was a dispute between neighbors or whatever the case may be. I'm a little uncomfortable with commenting before they figure out exactly what's going on, but at this moment it seems like it was more of a dispute between neighbors than a situation where it was a religious connotation."
Do you think this shooting matters to you personally?
"It goes back to the horrors of the fact that we are becoming desensitized to this violence. As we become desensitized to the violence, unfortunately, that's just going to precipitate more violence. Eventually violence will decrease when we've said 'okay, we've had enough.' You do have the problems with when our government has to balance the ideas of liberty and order, and that's, of course, what I teach in government class. How does our government make those decisions? When the people believe that there is too much violence in the society, what steps are they going to take? How many social liberties do we believe is okay to give up in order for us to be secure and safe?"
---
Senior Ian Roozrokh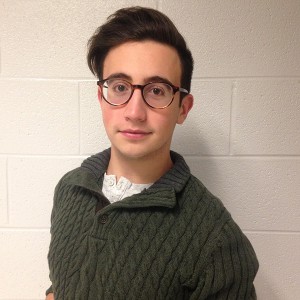 What is your reaction to the shooting?
"I think that the society we've come into is desensitized to how to react and how should we react and what we should do as a community. I came across major news pages [earlier today], and noticed the story [was] not headlined, which also made me shocked."
Do you think this shooting matters to you personally?
"It really does matter to me. Coming from an Iranian and American background, I feel that the conflicts between the two groups are aimless, and it hurts me, because I've grown up with these two heritages. What we need to do is to destroy the hatred before we destroy each other."
How do you feel about other people's reactions?
"I feel like we're too focused on worrying about how others think rather than how we think for ourselves. Concerning religions, we tend to stereotype certain groups from what we see on the news, TV and media. We become numb to what other religions or other cultures embody in their own communities. We only see the bad, and we assume people who are Muslim are terrorists or bad. We label minorities. We make them the target. We don't see beyond, because how narrow-minded the society we live in is."