Model UN, others denied spring trips due to testing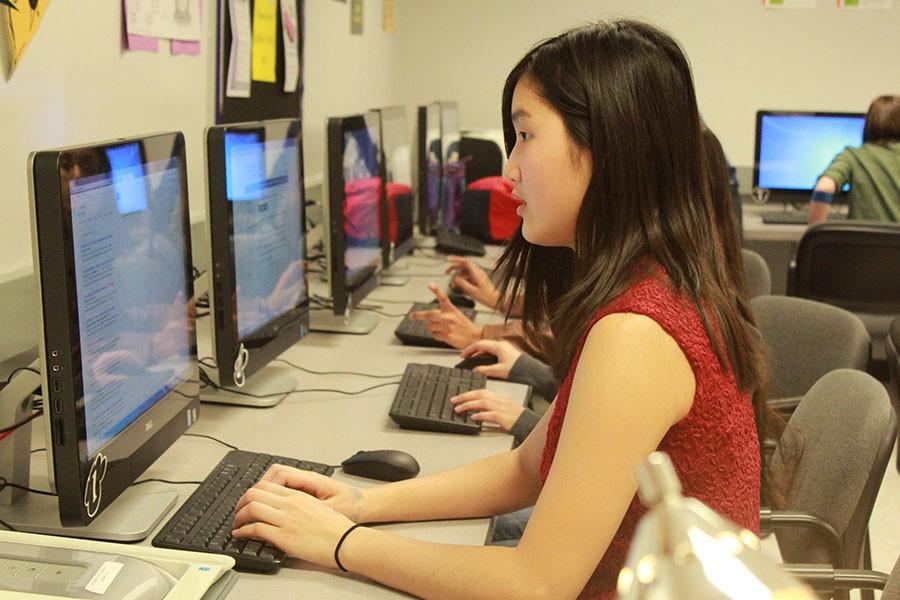 At the end of last semester, many clubs at BVNW learned that they would not be able to attend planned competitions or go on trips during the month of April due to state testing. One of these clubs, Model UN, will miss the Metro Kansas City Model United Nations competition this spring, which Model UN president senior Priya Jain said is the one they anticipate the most throughout the year.
Jain said the club generally goes to two competitions per year, the first one at Park University and the second at JCCC. The group attended the first one this fall, where Jain said they mainly focused on preparing for the larger one at JCCC to take place this April.
Within the last few years, assistant principal Chris Legleiter said the Kansas state assessments have undergone multiple changes. Because of these changes, the window for delivering the state assessment was unknown until last fall. Upon learning that this window falls in April, it left very little time for the school to work around for trips, according to Legleiter. He said trying to reschedule missed assessments in such a tight window, even for only a very small number of students, is nearly impossible and certainly very stressful for students and teachers.
"We told our staff that, at this point forward, because now we know our state assessment window, we know the variables we have to work with there, we can't do any field trips in that time frame," Legleiter said. "The ones that we've already approved, we're going to honor that, because some of them have already collected money…so we're going to work with them."
In addition to Model UN, Legleiter said one of BVNW's choir groups was also told they could not attend their desired trip this spring because of testing. Clubs that were approved prior to the administration placing a stop on trips include DECA and We The People – if they qualify-  and a separate choir skiing trip.
Jain said when the club learned they could not attend the competition in April due to interferences with state testing, the students were disappointed that a whole year of practice for, essentially, this one event would not get to be showcased this year.
"I'm actually really upset because that's what we work for throughout our entire year," Jain said. "We go to the first [competition] to prepare for [the regional competition]…It's kind of upsetting that we can't go because of state testing."
Model UN members tried to find an alternative competition, but Jain said they did not have any luck. However, she said the club will continue to practice the same as they have been, and that they will most likely host a mini competition within their club instead of the regional competition.
Model UN sponsor Chad Askew said that, although he and the club members were disappointed about the administration's decision to deny their leave during April to attend the competition, he said he sees the necessity for the focus on assessments.
"We were disappointed, but we understood and we want to do well on the state assessments as well," Askew said. "We had some obvious disappointment because that's our goal for the year…but it was understandable."
Askew said the club's preparations are more geared toward next year as opposed to the regional competition now, and he hopes Model UN will be able to attend the regional competition next April.
"We're still meeting and doing preparation and practice scenarios for next year, " Askew said. "[We are hoping that either [JCCC] will change, or our window for state assessments will be different…so hopefully next year it won't be a conflict."
Legleiter said the administration currently does not know when the state testing window will be next year; it could change again or remain the same as this year. He said he would encourage teachers and sponsors to inform administration of their desired trips by next August so that the trips can at least be tentatively placed on the calendar, and the administration can try their best to work around them.
"That way we can look at [the trips], so we're a little more aware – 'Let's try to work around it,' before we know the exact schedule for state assessments," Legleiter said. "It's all about planning proactively as much as we can."