Remembering Kim Gibney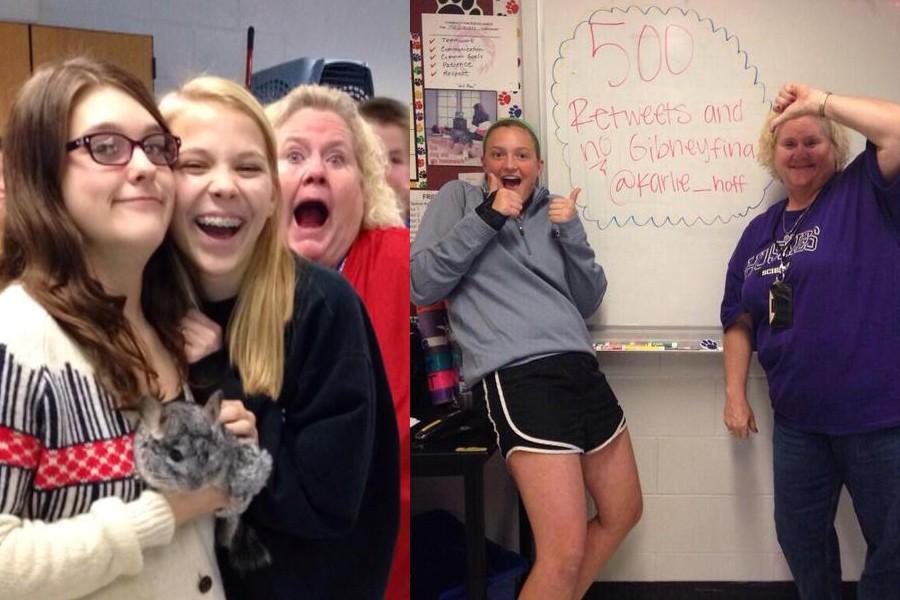 Biology teacher Kimberly Gibney died Sunday after a long illness that kept her out of the classroom for much of the semester. Principal Amy Murphy notified the BVNW community, through email, Monday afternoon.
"There are teachers who have been at Blue Valley Northwest since the building opened [that] have been going on 22 years together," Murphy said. "They spend as much time at school with their teacher family as they do sometimes with their own family. So I think [losing Gibney is] like losing a family member."
Broadcast technology teacher Kim White said she befriended Gibney when they coached volleyball together in 2001. She said it was an honor to have truly known her and worked alongside her.
"She was someone who truly cared about other people; she was someone who wanted the best for each and every one her players, and each and every one of her students," White said. "Every day she came to Northwest, I believe that's what she tried to do–is to get the best out of each and every person."
Murphy agreed, saying Gibney's best trait as a person was her caring nature.
"I think she just cared about people," Murphy said. "She genuinely cared about individuals, and that's something that was very special about her."
One student who said she was truly impacted by having Gibney as a teacher is sophomore Karlie Hoffmeister. She said Gibney was more than just a teacher who presented course material.
"Mostly, she was very goofy; she would mess around with us and her love [for] her chinchillas – I'm sure everyone remembers that," Hoffmeister said. "She was just really funny…and very easy to talk to."
Through an interview conducted by email, science teacher Linda Strieby said she shared an office with Gibney for the last five years. Strieby said one memory of Gibney that has stuck with her through the years was how she enjoyed dressing up during Spirit week.
"She would often even don wigs to get into character," Strieby said. "Once she used flour to make a black wig look like gray hair…that was pretty funny."
While Gibney's humor impacted the academic side of the BVNW community, White said her dedication to the athletic department was also significant. She said Gibney attended many softball games in addition to her volleyball coaching and was always ready to lend a helping hand, which greatly affected the players.
"I've gotten a lot of calls, I've gotten numerous texts from former players of Kim's…and they've all said, you know, 'Why Gibbs?'" White said. "You know, if I know Gibbs though, she might've said, 'Why not me?' because Gibbs always had the attitude of she'd do the best she could with the situation."
While White said dealing with the death of Gibney will be hard, she said she believes she is in a better place now.
"The pain that she was in and the health issues she was dealing with–they were hard on her, and they were hard on her body, and now she's in a better place," White said. "She never wanted the attention, and she was somebody who deserved it."
Murphy said she encourages the BVNW community to hold onto the positive memories they have of Gibney and try to keep her family in their thoughts. A visitation will be held Jan. 2 at Grace United Methodist Church, with a funeral service following at 2:30 p.m. Memories of Gibney can be shared here, and donations in Gibney's name can be made to The Humane Society, The Rheumatoid Arthritis Association and the Kim Gibney Memorial Scholarship.